Together, we're unstoppable.
At Rubrik, we have the optimism to dream, the resilience to evolve, and the freedom to grow.
Join us on our unstoppable journey
Rubrik empowers the world to stay in motion by organizing and protecting our customers' information. We're a team of change makers, defining the future of cybersecurity. Our culture of empowerment encourages everyone to share their ideas, run with them, and leave their mark on what we're building. United by our purpose to secure the world's data, we continue to reach new heights. And the best part? We're just getting started! Everyone here has the opportunity to grow by leaps and bounds, and there is unlimited potential in front of us. Let's pioneer the next frontier in cybersecurity by securing the world's data, together.
Principles
What guides us
As we join together on this unstoppable journey, we are guided by our growth, culture, and mission.

Build with purpose
We don't build for the sake of building. We build to create an impactful, one-of-a-kind company together.

Foster meaningful work
We align everything we do to our clearly defined, impactful mission, to secure the world's data.

Enable rewarding experiences
We take pride in our hard-working culture of challenging, rewarding work and support every team member to reach their potential.
Rivet
Our values
Being a Rubrikan means seizing the opportunity to help build an impactful, iconic, and lasting company. In this pursuit, we foster growth and belonging in every team member through our five core values that we call RIVET.
We're mindful of our values in everything we do—from our team's personal and professional growth to the way we inspire innovation.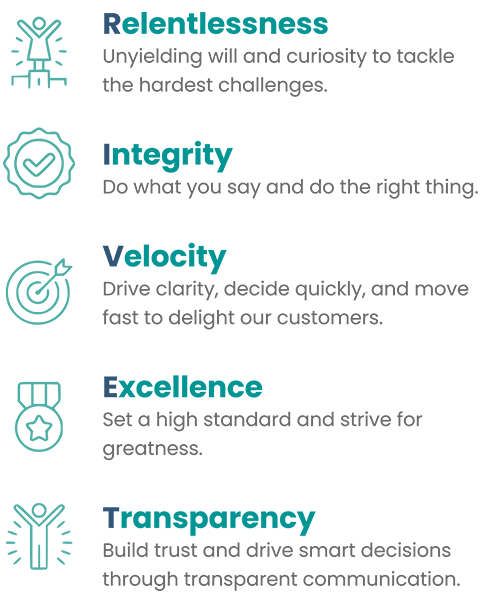 DE&I MISSION
Diversity, equity & inclusion
We strive to build and sustain an inclusive culture where people of all backgrounds are valued, feel they belong, and believe they can succeed at Rubrik. While our goal is always to hire and promote the best person for the job, we are committed to ensuring more fair and equitable access to opportunities for people from historically underrepresented backgrounds. This means expanding our current efforts to ensure fairness in how we hire, promote, and compensate underrepresented communities while creating a culture where all employees feel they can succeed and bring their authentic selves to work.
Our Company
Build a diverse company that provides equitable access to growth and success for all employees globally.
Our Culture
Create an inclusive environment where authenticity thrives and people of all backgrounds feel like they belong.
Our Communities
Expand our commitment to DEI by investing in future generations of underrepresented talent and under-resourced communities.
RUBRIKAN SPOTLIGHT
Meet Our Rubrikans
OUR COMMITMENT TO YOU
Benefits & perks
From our inclusive culture to our thoughtful selection of holistic well-being benefits and financial offerings, we want Rubrikans, and their families, to feel cared for. But feeling your best doesn't end with benefits and perks. We trust your integrity, so we'll give you the autonomy, flexibility, and space you need to do the best work of your career at Rubrik.
Recognition
Together, we're building a great place to work
As we build a differentiated and award winning place to work, our efforts are getting recognized. This is especially meaningful because it's based on our team's survey feedback.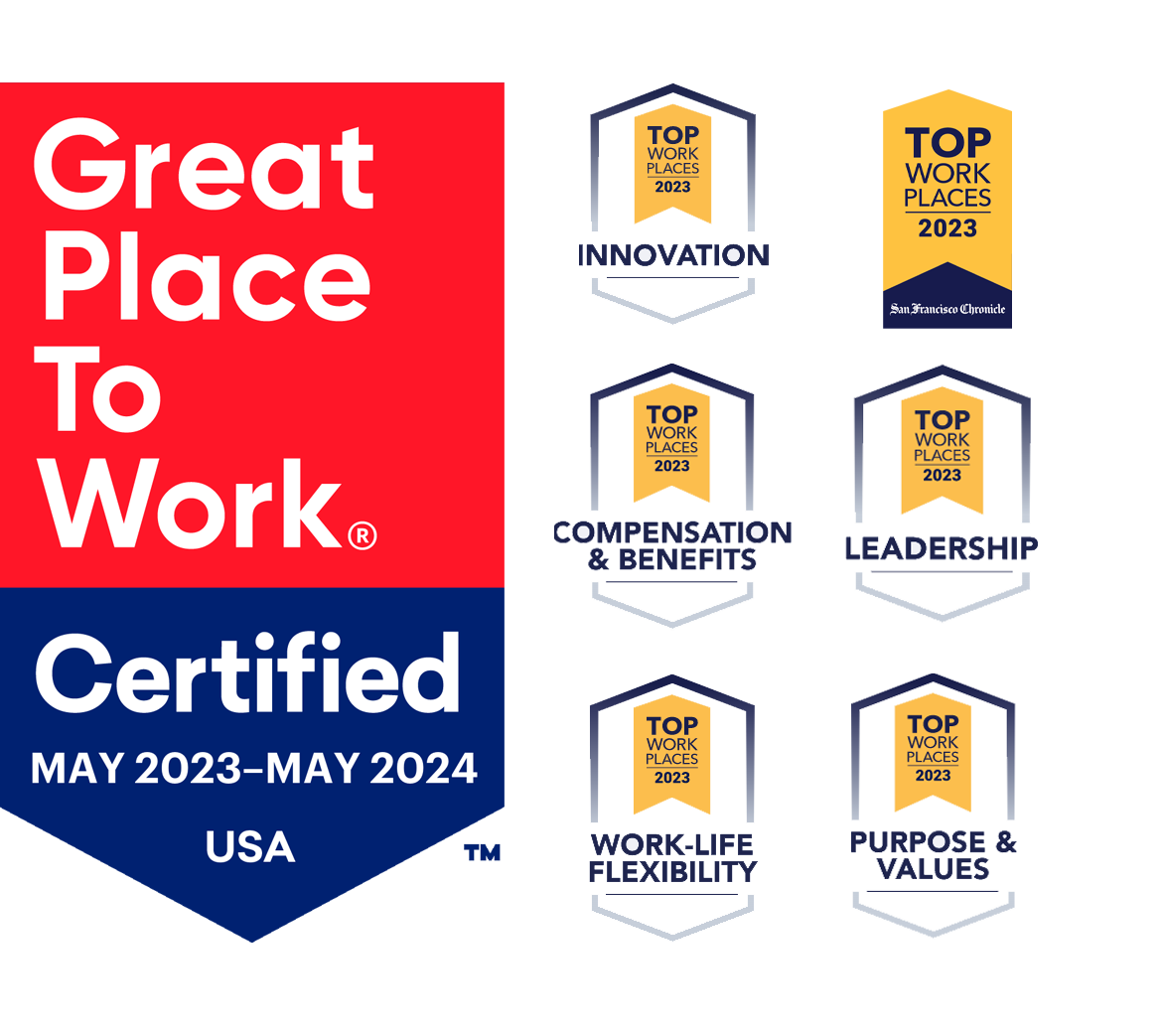 Early Career Jobs
University talent at Rubrik
We partner with universities around the world to invite the next class of interns and new grads to join us on our journey—offering real projects and mentorship from senior team members to support your career development and experience.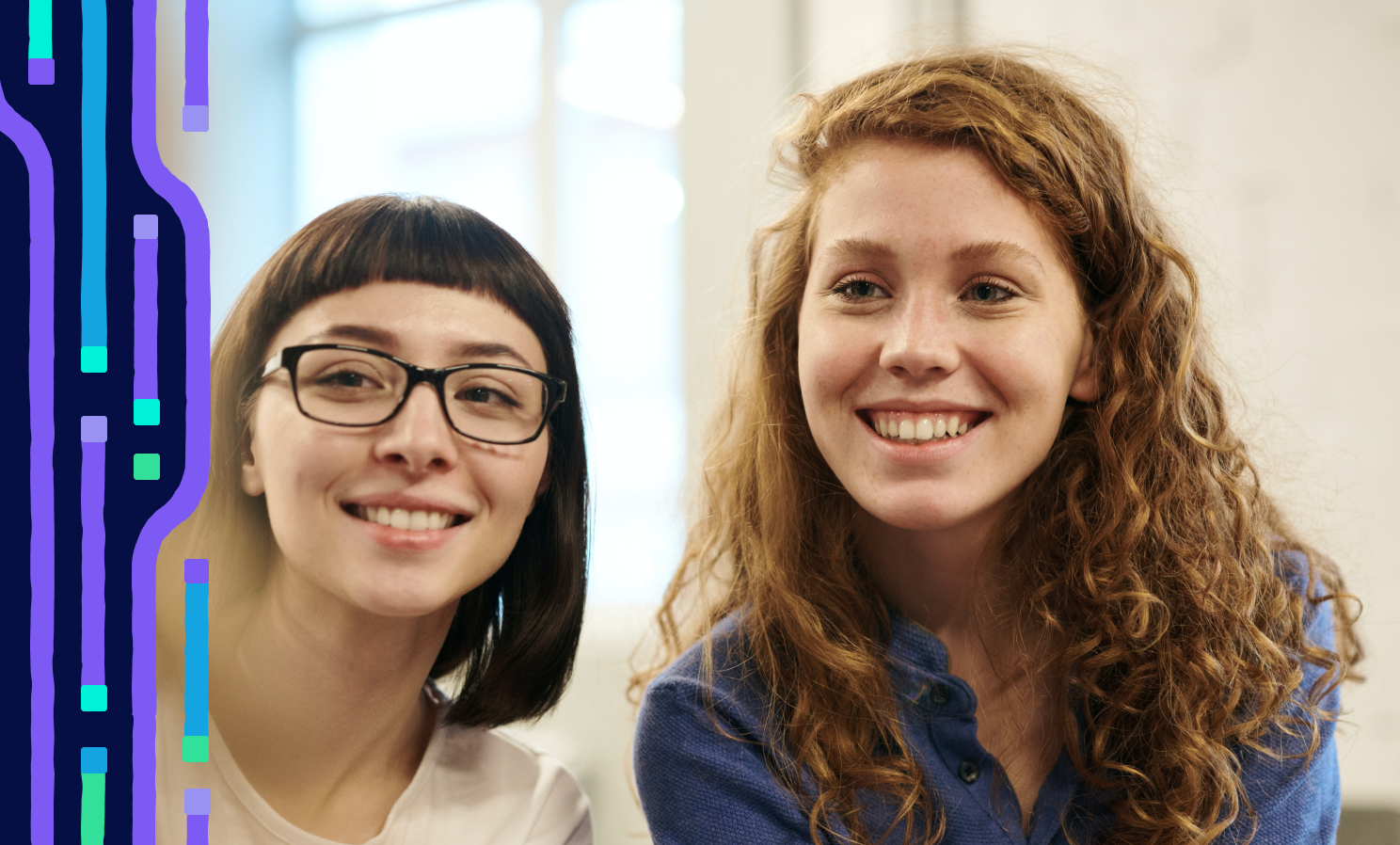 Open Positions
Let's be unstoppable together.