Multi-Cloud Data Control™ for Data-Driven Businesses
Accelerating cloud adoption is fragmenting data across data centers and clouds.
A fundamentally new data management approach
is required to securely recover, mobilize, and govern your data across this complex and fragmented landscape.

Rubrik delivers
Multi-Cloud Data Control™
for enterprises to extract the most value from their backup data.
Instantly recover and search across both traditional and modern applications
Orchestrate data to cloud for archival or DR
Refresh or branch data to drive development
Comply with evolving data privacy regulations
what's in it for you
Business Outcomes
O'REILLY DIGITAL BOOK
Strategies for Building an Enterprise Data Lake
Data-driven decision making is changing how we work and live. Get an introduction to data lakes, tips for creating a successful data lake, common data lake architectures, and how to take advantage of big data.
How it works
All the Metadata. In One Place.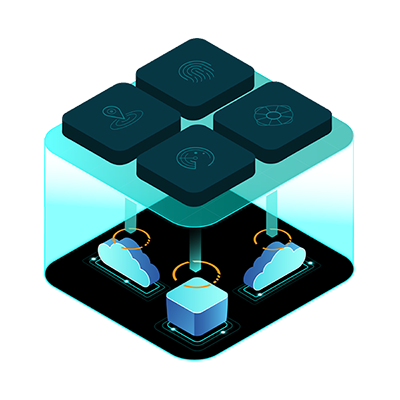 Use Rubrik to provide backup and recovery for data center and cloud environments.
Rubrik extracts metadata into Polaris, a universal ledger that aggregates intelligence on data changes, user permissions, and access activity.
Polaris SaaS applications exploit this proprietary metadata framework to address governance, compliance, data privacy regulations, ransomware activity, and cloud mobility.
USE CASES
Why Enterprises Use Rubrik
CUSTOMER SPOTLIGHT
America's Test Kitchen
With Rubrik, we can achieve multi-cloud data control by mobilizing data to two different clouds for long-term retention and disaster recovery. We can easily automate the conversion of on-prem VMs into cloud-native formats with Rubrik's ultra-light architecture, in addition to retaining instant access of our cloud data via predictive search.
resources
Featured Content
Drinking Our Own Champagne
With Rubrik, our developers can take risks and build faster since we know that, in the case of any issues, we can instantly recover across our entire environment.
---
O'Reilly Digital Book
Strategies for building an enterprise data lake.