on-demand webinar
Taming and Securing Unstructured Data with Rubrik and AWS On Demand
About This Webinar
Many organizations keep some of their most critical data sets on unstructured NAS storage platforms. Traditionally, these platforms are protected using an array-to-array snapshot replication strategy between two sites. But this approach was designed for Disaster Recovery - not cyber attacks like ransomware.
In this webinar, we'll have an in-depth discussion on how to make your organization's unstructured data more resilient in the modern threat landscape. Join Amazon Web Services and Rubrik, an AWS partner and leading data security platform provider, for a discussion on Rubrik NAS Cloud Direct.
Rubrik NAS Cloud Direct is designed to protect your unstructured data, away from your NAS platform, with recovery to disparate platforms when the need arises.
Join us to learn how Rubrik NAS Cloud Direct can help you:
Become cyber resilient with encrypted, immutable, air-gapped backups, and code and credential isolation


Scale-out backup, archive, and cloud-tiering services, from any NAS source to any on-premises or cloud NFS or S3 target, using your own cloud accounts


Locate data quickly in the enterprise, both on premise and in AWS with integrated index-and-search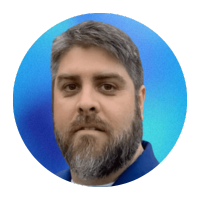 Joe Harlan
GTM Technical Lead, Rubrik
Girish Chanchlani
Principal Solutions Architect, Amazon Web Services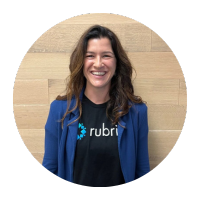 Natasha Loeffler
Principal Product Manager, Rubrik