White Paper
How to Buy Backup and Recovery: A Customer's Evaluation
What do you do when the book you want to read doesn't exist yet? If you're Daniel King, VP of IT, Frost Bank, you write it yourself. King became frustrated with the challenges caused by his traditional backup solution and set out to replace it with a simple data management platform built for speed, and cloud.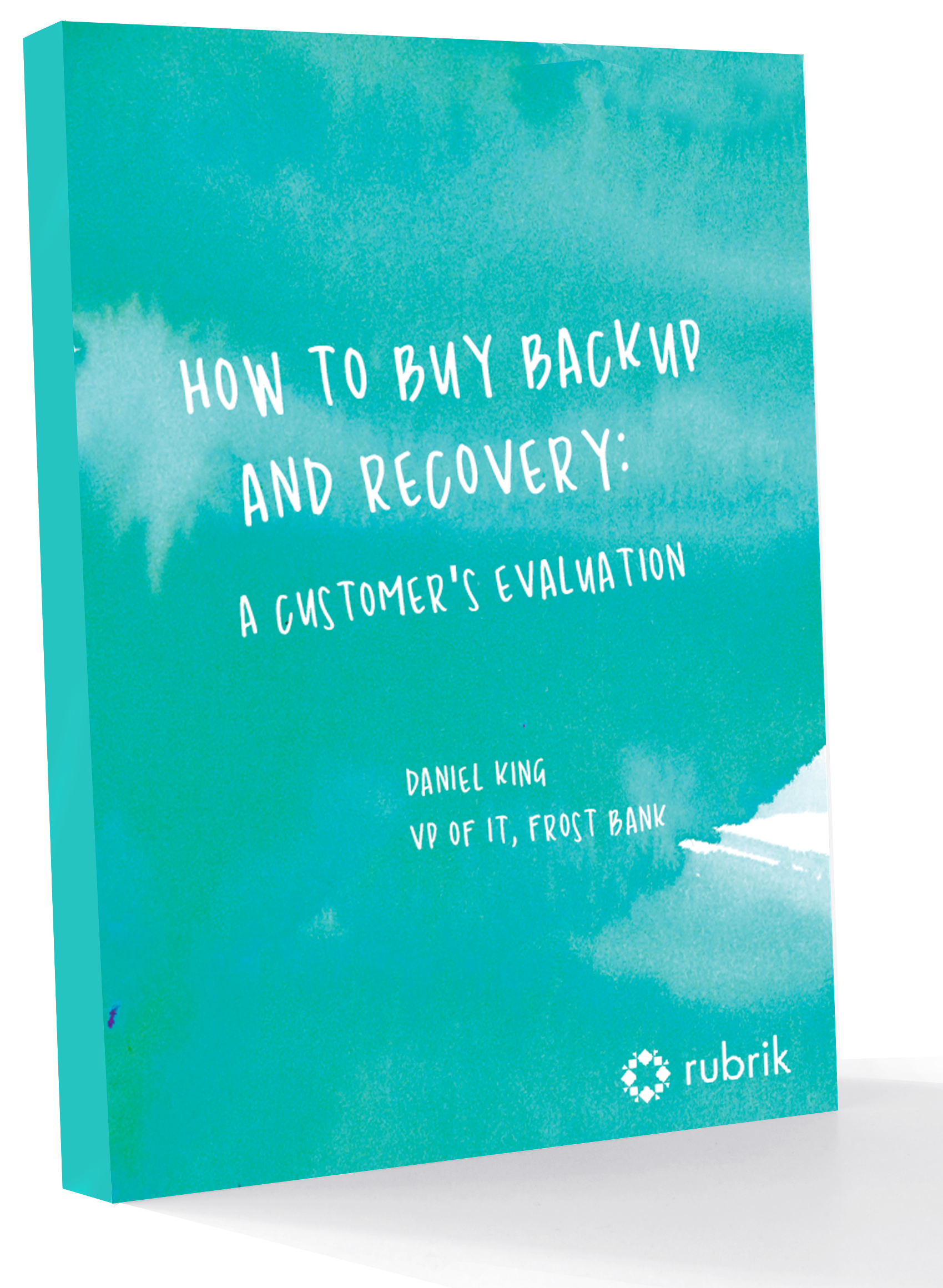 The book details what he discovered as he evaluated seven traditional and modern backup and recovery vendors. King also describes the benefits that his team and organization have enjoyed since they made the change to Rubrik's Cloud Data Management platform.
This book includes:
A practical scorecard for backup and recovery product evaluation.
The business impact of implementing a new technology.
Daniel's technology assessment checklist.
How Daniel decreased TCO, reduced RTOs, and automated workflows.
"I knew there had to be something on the market that could help me cost-effectively deliver my service and meet—if not exceed—my needs. Enter modern disruptive backup technologies." —Daniel King, VP IT, Frost Bank