eBook
Zero Trust Data Security For Dummies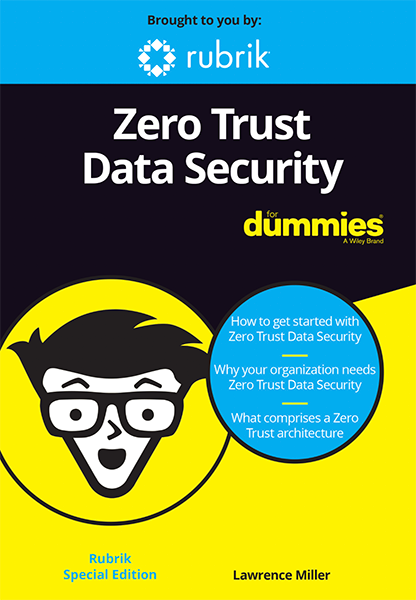 Cyber threats are skyrocketing, targeting every industry across the supply chain. Ransomware attacks alone surged by 105% in 2021. Legacy backup architectures are no match for these modern threats, leaving your data vulnerable to cybercriminals. 
To combat this reality, the Zero Trust Data Security model was developed based on the idea that no one is trustworthy. No user. No application. No device. Discover how the Zero Trust Data Security architecture can improve your security posture and fortify your defenses against modern cyber threats.
Download the eBook!
Thank you!
Click here to download eBook!