It's Our Mission to Let You Focus on Yours
Radically Simplified Data Management
Federal agencies modernise and automate backup and recovery, while easily extending data management to the cloud and protecting data assets from compromise. We'll help you implement a Cloud Smart approach to data management that eliminates legacy complexity, so you can focus on the mission instead.
Certifications
Relevant Cetifications for the Australian Market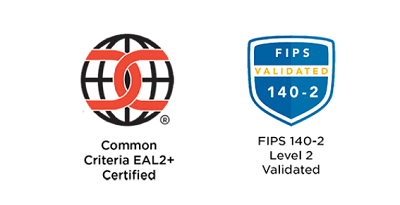 Other Relevant Rubrik certifications include: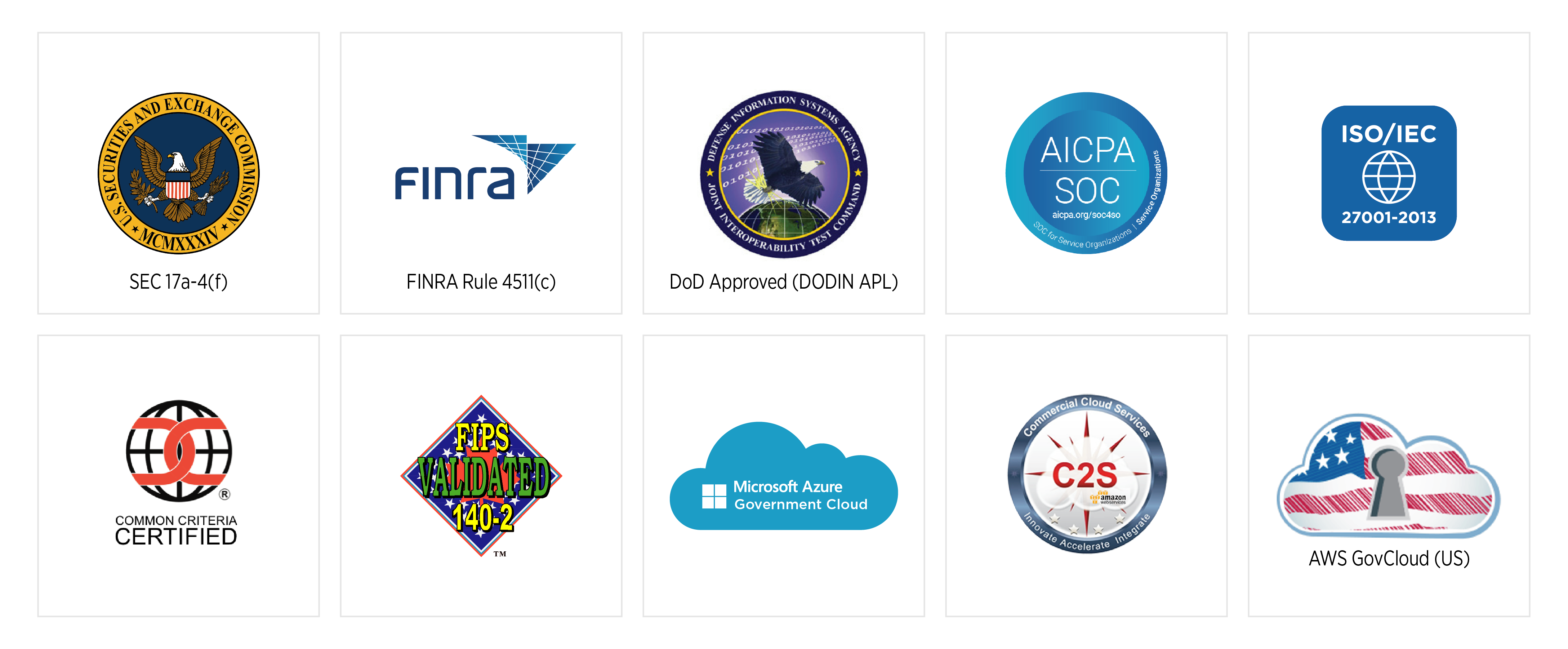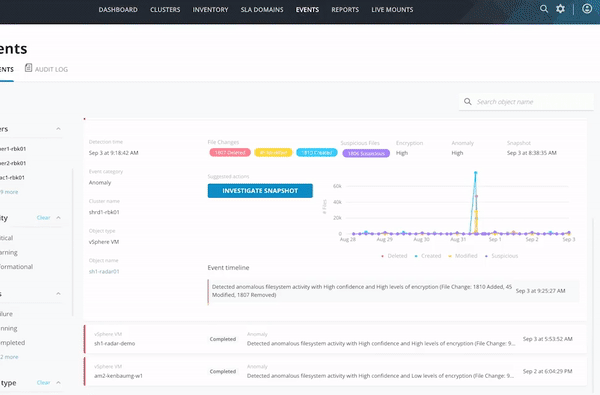 Product Overview
A Modern Approach to Backup & Recovery
Our unique approach to data protection helps agencies protect and secure their data across data center and cloud, and in the most austere conditions.
Drive automation and self-service with an API-first approach. 

Recover instantly with near-zero RTOs by eliminating the "data commute" time.

Deploy quickly, just like a US military unit that deployed Rubrik across 40 sites in 2 months.
Search across data center, edge and cloud with instant predictive search.
Built For The Cloud Era
A Smart Cloud Strategy with a Cheaper Bill
We deliver a cloud-native approach optimised for cost.
Archive securely to the cloud and use automated lifecycle management to lower cloud costs. Use predictive search to granularly locate cloud data and eliminate unnecessary egress costs.
For your cloud services, use Rubrik to provide radically simple policy-based protection and a unified view across data center, edge, and cloud.

Analyst Report
Detect, Protect, Recover: How Modern Backup Applications Can Protect You From Ransomware
See Gartner recommendations for capabilities to look for in a modern backup solution.

How It Works
Next-Gen Data Management for Government
Get Rubrik up and running quickly by deploying a ready-to-go appliance in the data center or software at the edge or in the cloud. Use a declarative SLA policy engine to eliminate hundreds to thousands of backup jobs – craft a SLA policy to meet your RTOs, RPOs, archival, and retention goals, map to your applications and data, and Rubrik does the rest. Since Rubrik is built on an API-first platform, customers can integrate backup into their existing automation tools and systems – from service catalogs to configuration.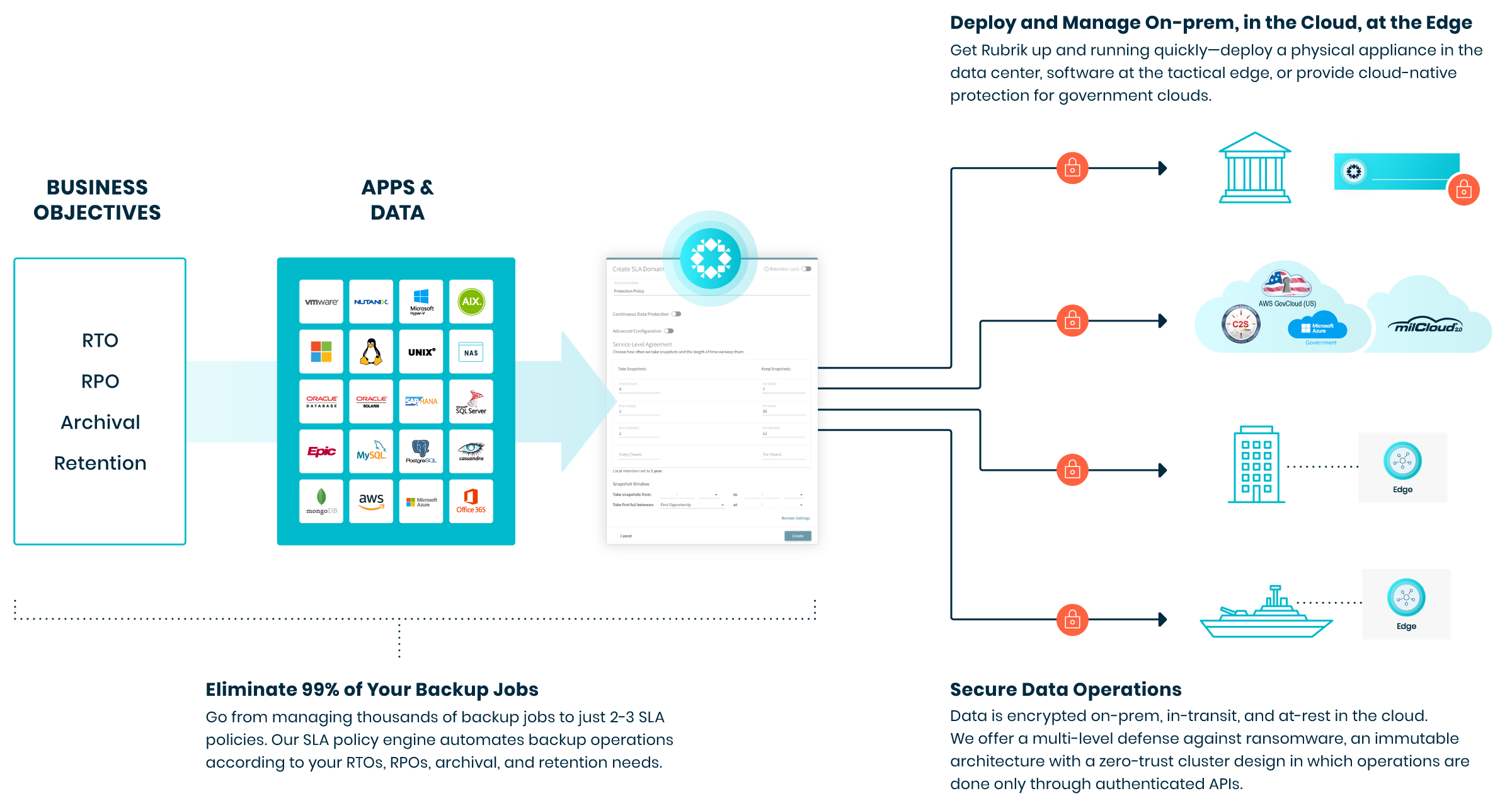 Customer Spotlight
Trusted By Government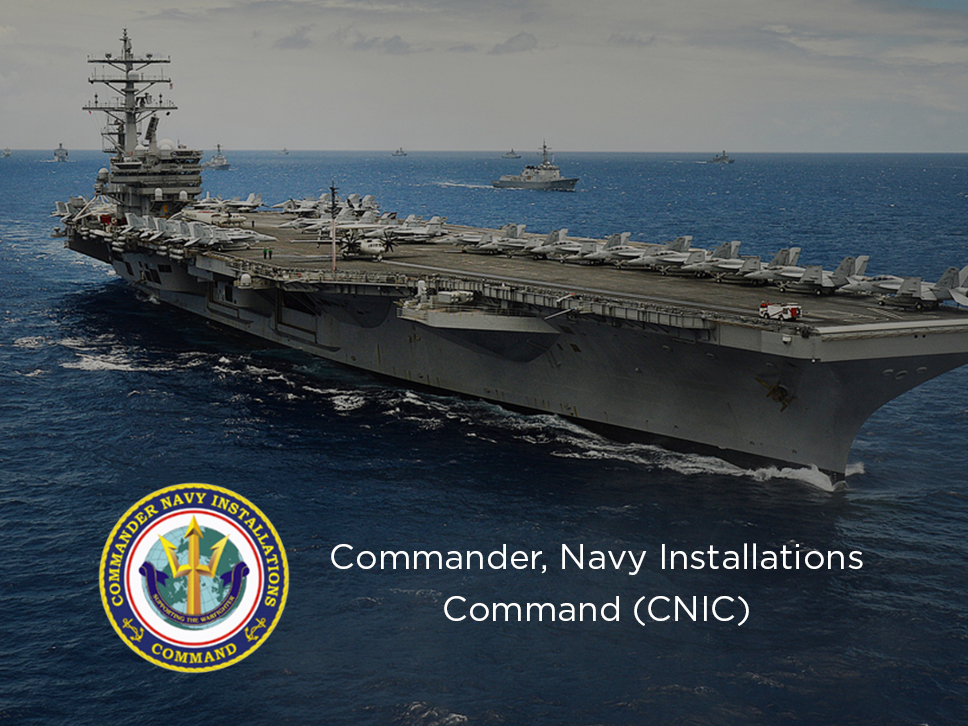 15
Seconds RTOs (vs. hrs prior)
It was amasing how quickly we were up-and-running. In just an hour, we had the solution supporting us at an enterprise level. We are able to service our sailors and their families in 500 locations worldwide 24/7 without interruption.
Ready to get started?
Get a personalized demo of the Rubrik Zero Trust Data Security platform from one of our technical solution experts.