Simply data protection in the cloud
See why Legacy Health uses Rubrik to backup their critical patient data.
AWS, Azure, and Google Cloud are responsible for the protection and availability of the cloud. However you're on the hook to protect what you put in it. And it's often easier said than done. Native tools may not be able to meet requirements and legacy solutions require thousands of commands to configure backups and restores.
Robert Luehrs, Infrastructure Engineer at Legacy Health, wants to help you eliminate complexity. He sat down with our own Bill Gurling to discuss how Rubrik helped simplify protection for their Epic workloads in Azure.
In this session, Robert and the Rubrik team cover:
The challenges of multicloud management

The Rubrik approach

How Legacy Health leveraged Rubrik

Recent cloud-native enhancements

Cost-efficiency in the cloud 

And a storage tiering demo!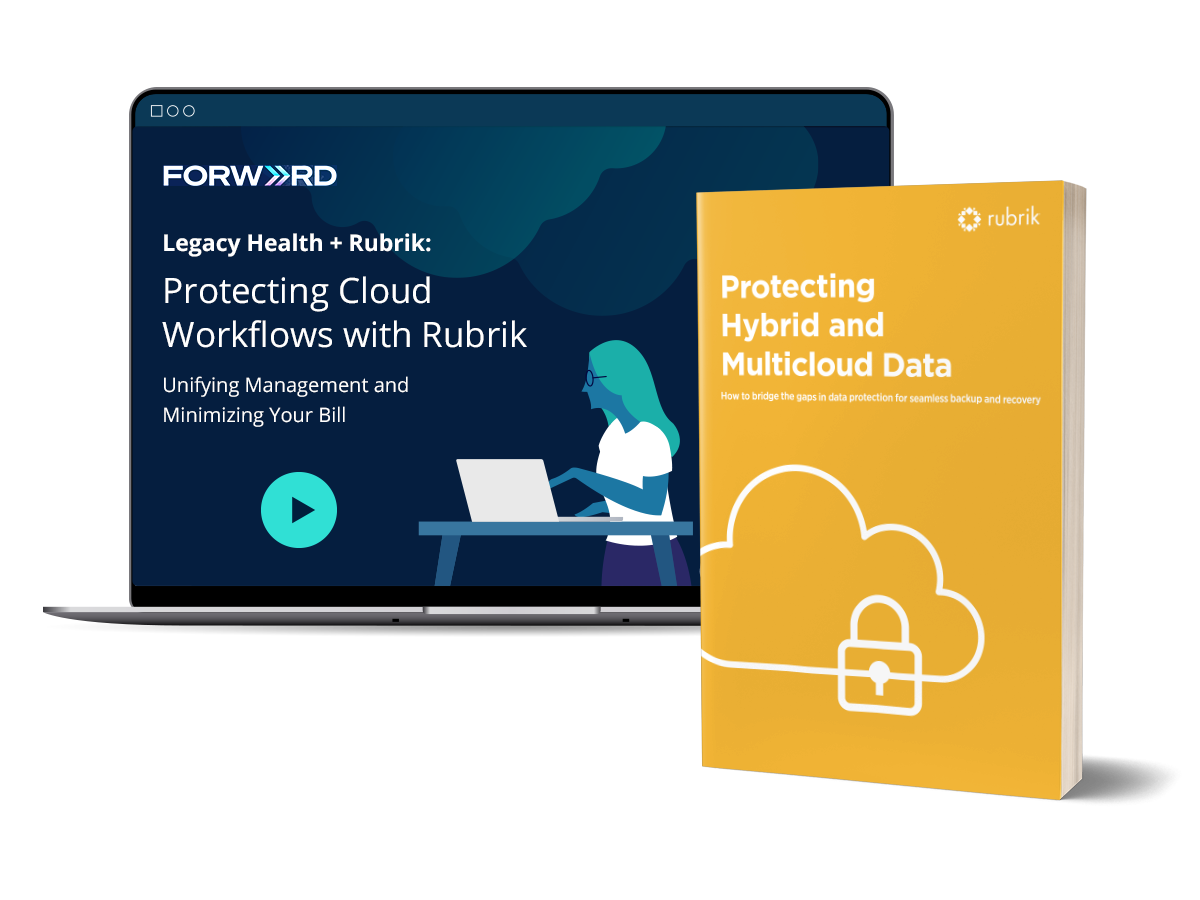 Sign up now and receive one of our latest ebooks, Protecting Hybrid and Multicloud Data.
Watch now and get your copy of protecting hybrid and multicloud data.