Easily lift & shift data to the cloud
Healthfirst used Rubrik to migrate from their on-prem infrastructure
Many organizations are mandated to migrate to the cloud, most often under the impression it will save costs. But this assumption often gets organizations in trouble as they underestimate everything cloud migration entails. And more often than not, the result leaves organizations with higher expenses than anticipated.
Rubrik and AWS Certified Solutions Architect Sean Platthy want to change this and help keep money in your pocket. So we partnered to create The Ultimate Cloud Migration Guide.
In this 20 minute session, Sean covers:
Evaluating if cloud migration is right for you

Expense planning and management

Gathering the right stakeholders

Understanding the XaaS model

Selecting the right cloud provider

And much more!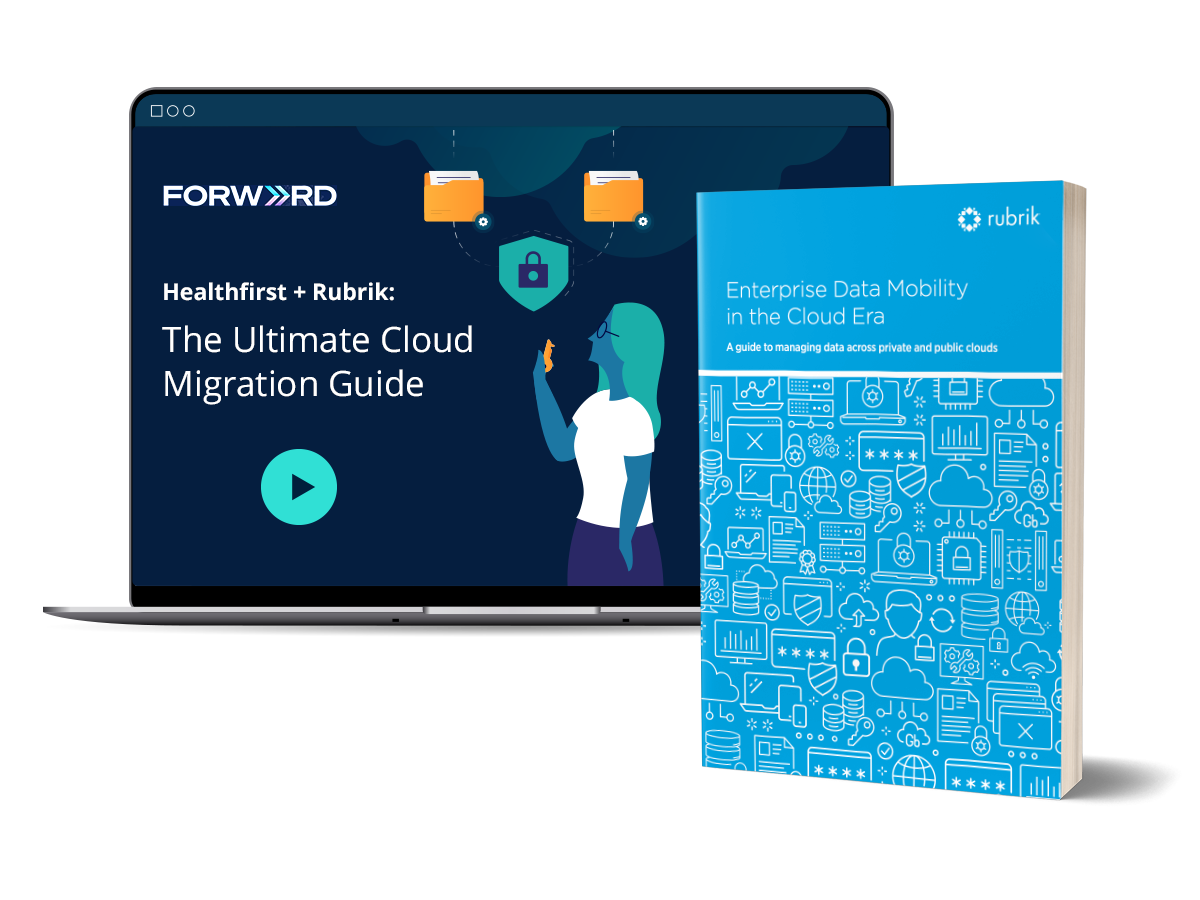 Signup now to find out how and receive one of our latest ebooks, Enterprise Data Mobility in the Cloud Era.
Watch now and get your copy of the enterprise data mobility in the cloud era.