Microsoft 365 has become a critical application as the world embraces working from home. However, one thing that organizations often overlook is the protection of their Microsoft 365 data. Though Microsoft ensures the safety and availability of the infrastructure, protecting the data your teams create ultimately falls in your lap.
Kevin Mortimer, Head of Ops at the University of Reading, wants you to know you'll be ok. He sat down with us to talk about how easy it is to use Rubrik for protecting and finding your Microsoft 365 data.
In this session, Kevin and the Rubrik team highlight:
The need for Microsoft 365 backup

Native tool pain points 

Rubrik for Microsoft 365

University of Reading's experience before and after 

Common use cases and demos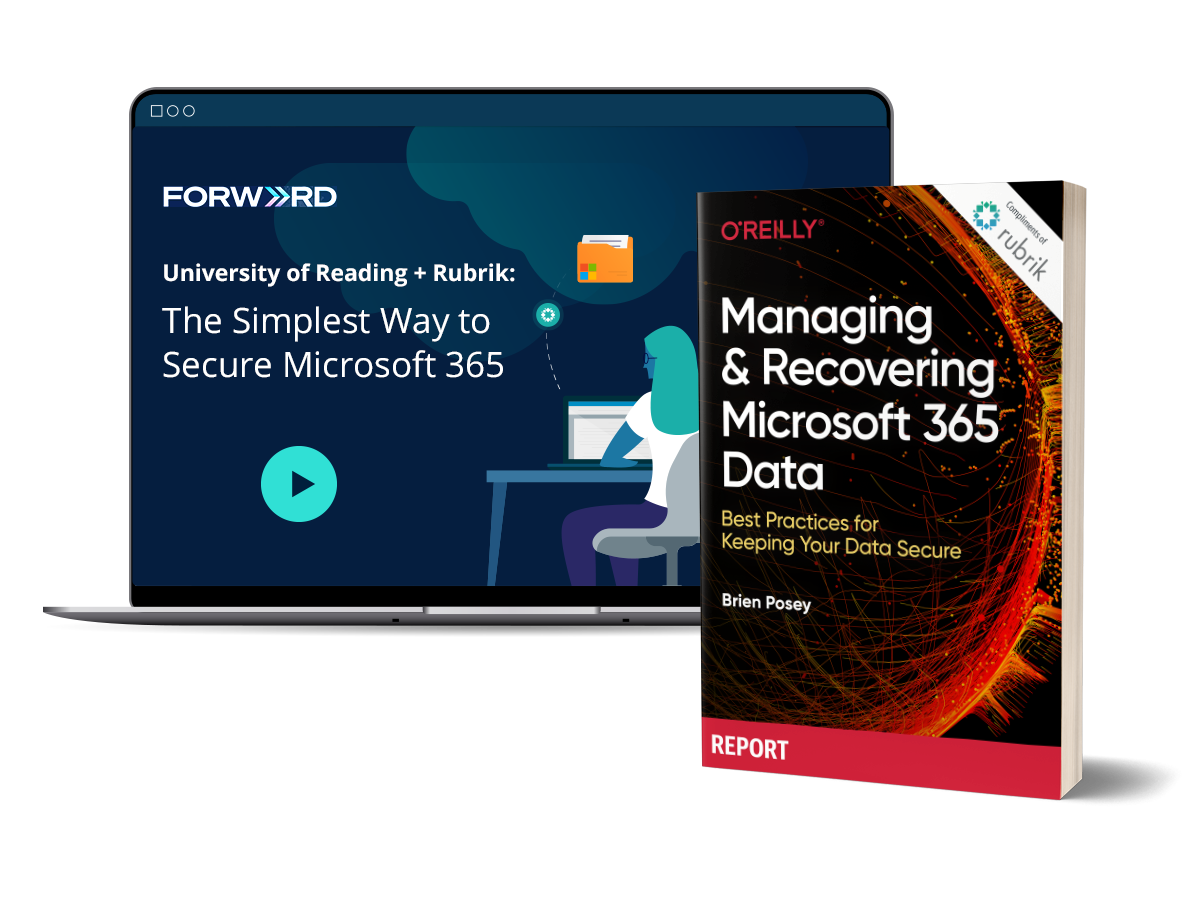 Sign up to watch the session and you'll receive a copy of our O'Reilly Report, Managing and Recovering Microsoft 365 Data.
Watch now and get your copy of the ransomware recovery guide.