EBOOK
Best Practices Guide for Financial Services: Prepare and Recover from a Ransomware Attack with Rubrik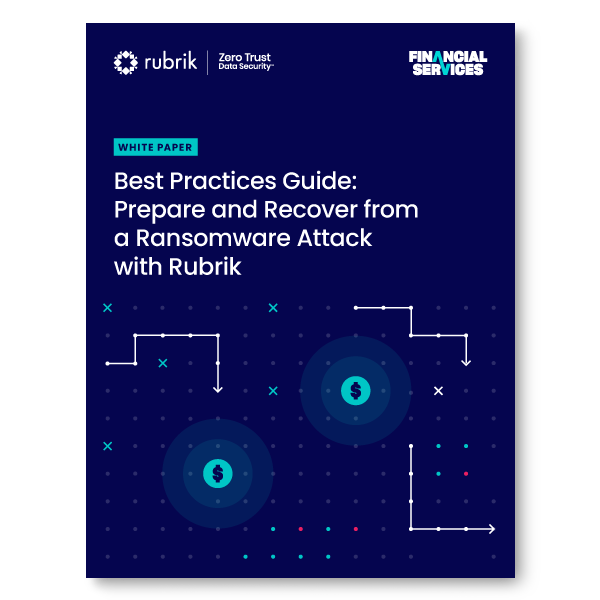 We understand that a ransomware attack is one of the worst-case recovery scenarios that you can face. In the event of an attack, you'll likely be dealing with widespread business and logistics issues.
Rubrik has helped a number of our customers successfully recover from ransomware. As a result, we've developed a set of best practices to help other customers plan for, identify, and remediate attacks.
Download the eBook!
Thank you!
Please access the document here.