ebook
Take the Fear Out of Ransomware with Zero Trust Data Security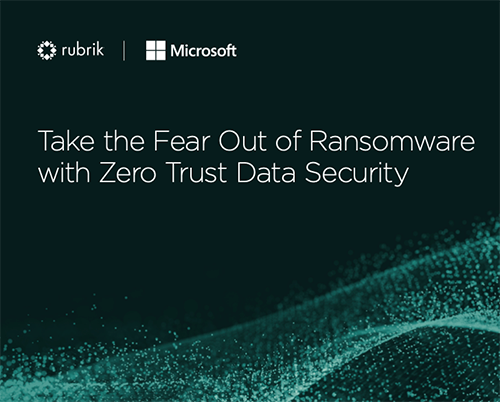 Ransomware attacks have climbed 116% this year. Cyber insurance premiums are soaring. The average ransomware recovery costs are now $1.85 million, more than double what they were one year ago. It's for these reasons ransomware has been declared an economic risk by the international Ransomware Task Force (RTF).
That's where Zero Trust Data Security comes in. Discover how Rubrik and Microsoft provide data protection for hybrid cloud environments spanning data center, edge, and cloud, including Microsoft 365. Learn how we can help you recover from ransomware and remain resilient against cyber threats.
Get the eBook!
Thank you!
Click here to download the eBook!