EBOOK
The New Business Continuity: Enhancing BCDR with Zero Trust Data Security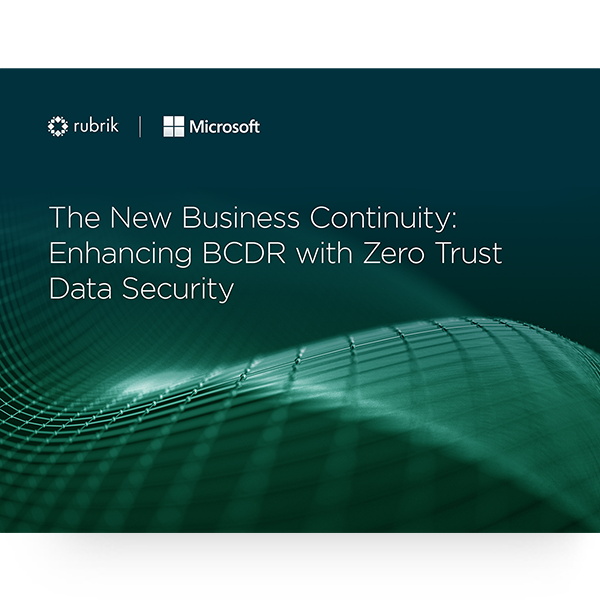 When work no longer has any boundaries, how do you know what to protect? Over 30 percent of employees currently work remotely while 60 percent work in hybrid environments. This complicates business continuity and disaster recovery (BCDR) planning, which requires companies to identify risks and critical business resources, put risk mitigation plans in place, and prepare backups. The Zero Trust framework offers a new way to approach BCDR. For this new framework to stick—without impacting business operations and employee experiences—organizations will need the right data protection platform.
Rubrik seamlessly integrates with Microsoft services and delivers a reliable data backup solution while supporting a Zero Trust architecture.
Download The New Business Continuity: Enhancing BCDR with Zero Trust Data Security e-book to learn more.