eBook
Top 10 Must Haves for Modern Backup and Recovery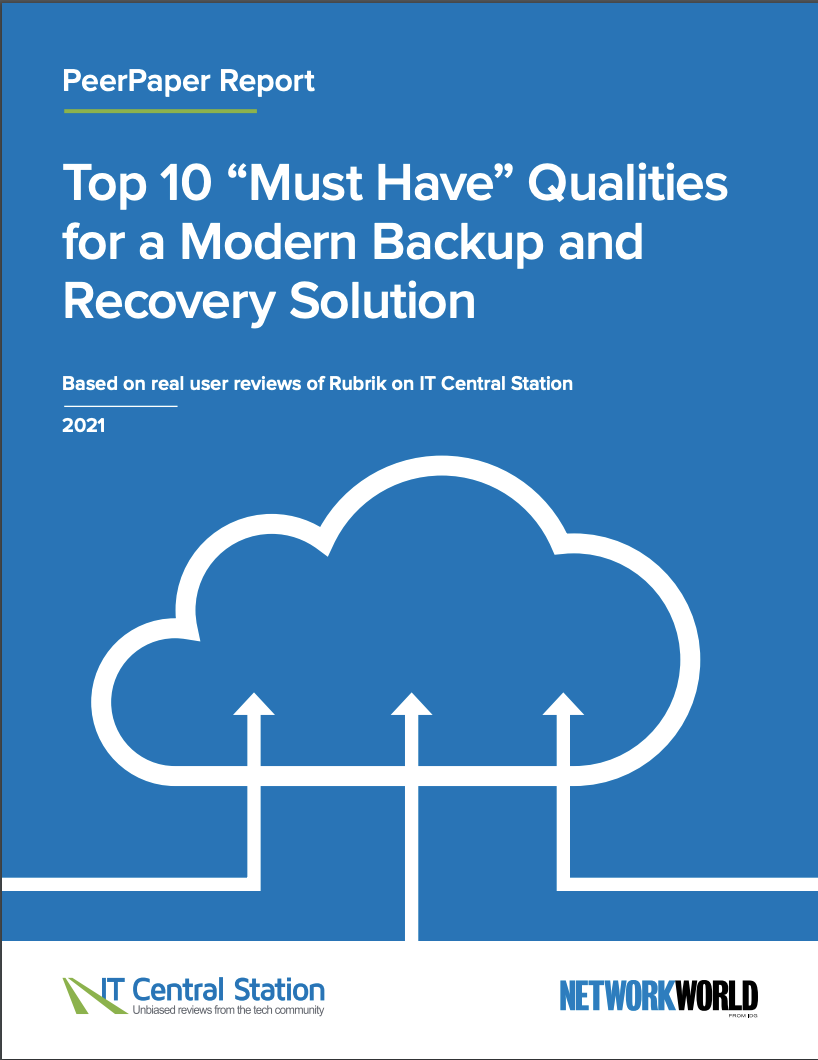 Emerging technologies like cloud and edge computing are forcing enterprises to assess the limits of their legacy backup and recovery solutions. IT departments are now exploring better ways to protect data and ensure business continuity in the event of an outage. But evaluating solutions can be tough.

That's why we've partnered with IT Central Station to get real user advice on selecting a modern backup and recovery solution. We've compiled feedback from customers of all sizes to present a list of 10 must-haves when modernizing your backup infrastructure.
Here's a preview of the 10 must-haves to modernize your backup infrastructure.