Zero Trust Data Security for AWS
Secure and protect all your data, workloads, and infrastructure from ransomware attacks.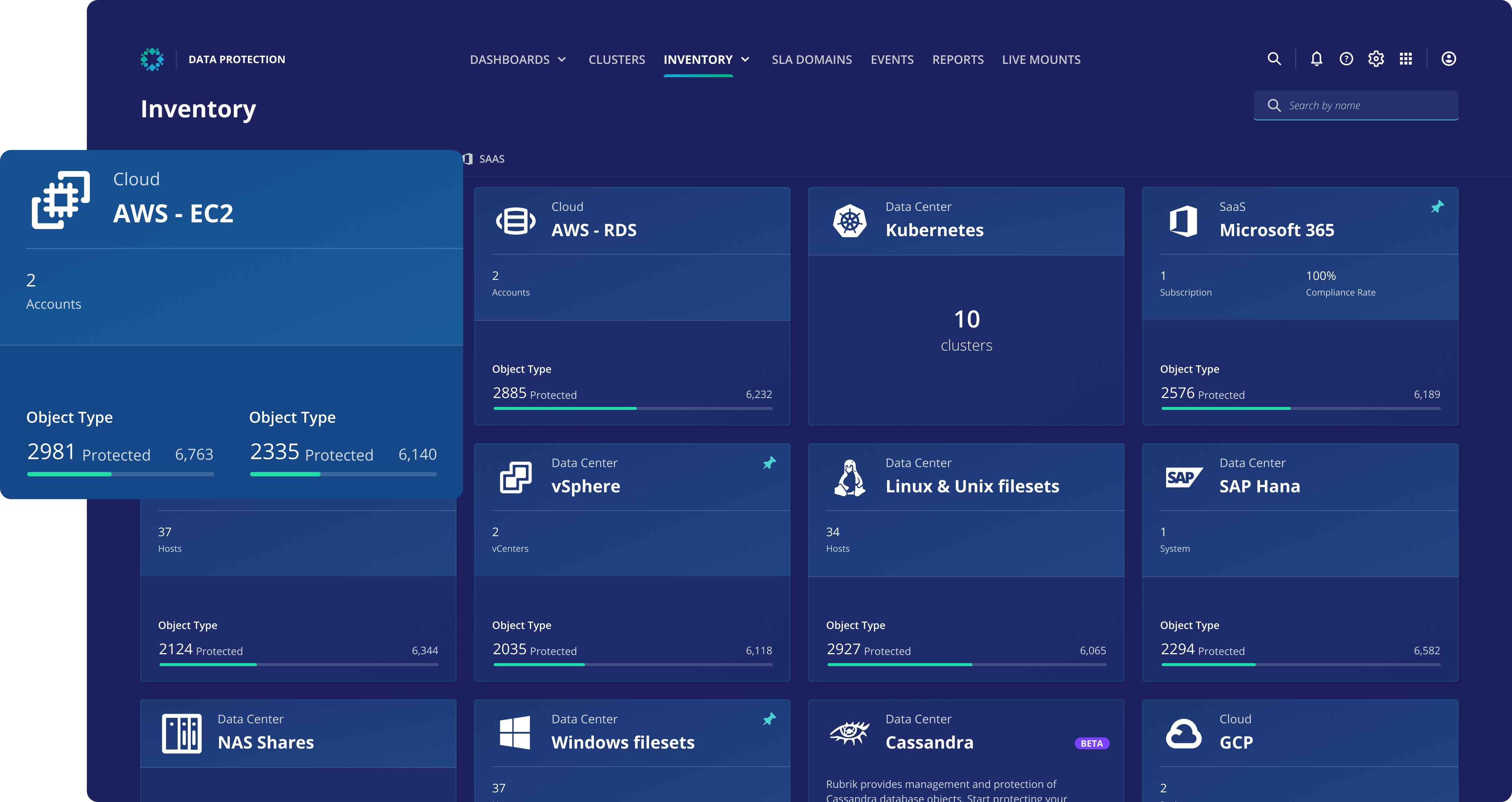 BENEFITS
Native Backup & Recovery for AWS
Protect, manage, and secure data and workloads on-premises and across edge locations. Drive a consistent management experience across your Amazon cloud services with backups for EC2 and RDS.
Achieve Data Resilience
Keep your data safe and always available in face of cyber and operational threats. With Rubrik, you can restore business operations within hours of an attack or failure.
De-Risk Your AWS Migration
Securely move your application data from the data center to the cloud. Rubrik automates the protection of your critical resources across the lifecycle so you can move with confidence.
Unify Data Protection
Protect all your data, workloads, and applications from a single dashboard. Take advantage of global policy-based automation across on-prem, edge, and AWS.
Secure your AWS cloud journey
Zero Trust protection
Always have reliable, clean copies of your data with native, immutable snapshots of Amazon EC2, EBS, RDS, EFS, and FSx.
Cloud migration
Instantiate on-prem apps and workloads with automated VM to Amazon EC2 conversion for dev/test and cloud recovery.
Long-term retention
Reduce storage costs by archiving data to Amazon S3 with storage tiering while retaining instant access with predictive search.
Heterogeneous replication
Copy data across public clouds, AWS accounts and regions, edge locations, and data centers using global SLA policies.
RESOURCE GUIDE
Protecting Hybrid and Multi-cloud Data
Learn how to integrate cloud platforms with on-premises infrastructure to provide a single control pane to manage, back up, and restore data across your corporate network.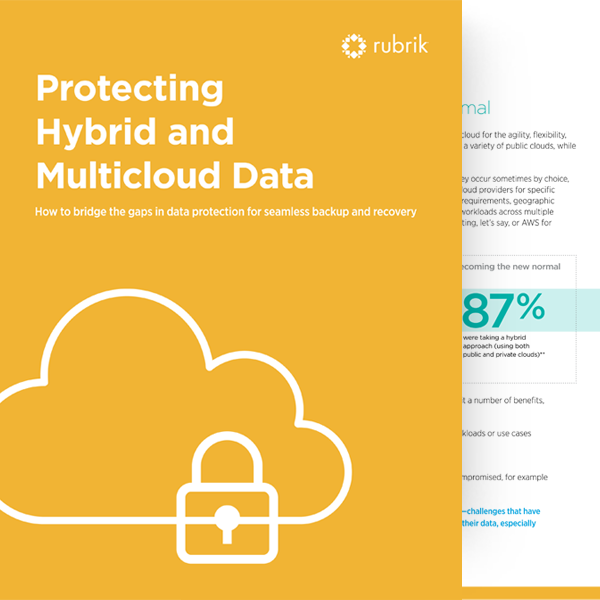 Enable your journey to the cloud
Learn about the benefits of cloud storage and how with Rubrik you can seamlessly manage and protect your data while accelerating your cloud adoption, simplifying archival, streamlining app migration, and unifying data protection across multi-cloud and hybrid migration.
Make your data resilient
Enhance your data security posture
As your business moves to the cloud, attackers will be looking for vulnerabilities to compromise your data and applications. Secure your data and your business from cyber threats to keep moving forward.
TAMPER-PROOF BACKUP
Immutable snapshots
Safeguard your data with isolated, immutable snapshots and end-to-end encryption. In the event of a ransomware attack, orchestrate an automated recovery with near-zero RTOs.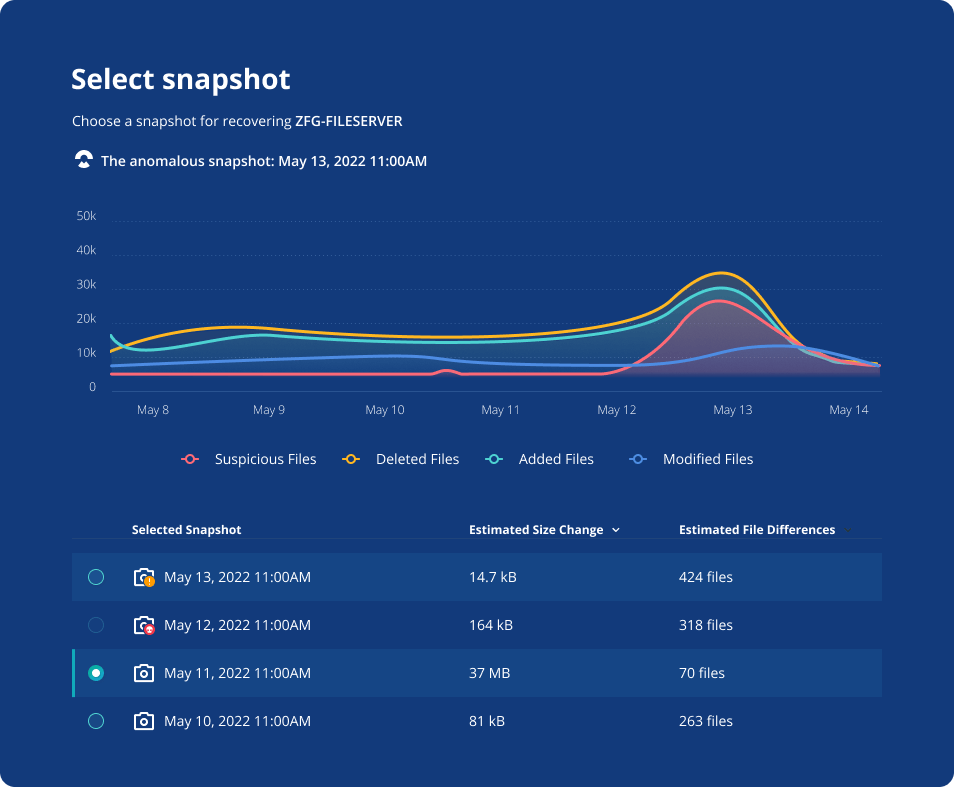 GLOBAL POLICIES
SLA automation
Replace manual workflows with global SLA policies to protect your workloads, applications, and VMs. With predefined rules, Rubrik automatically discovers and protects new resources added to your environment.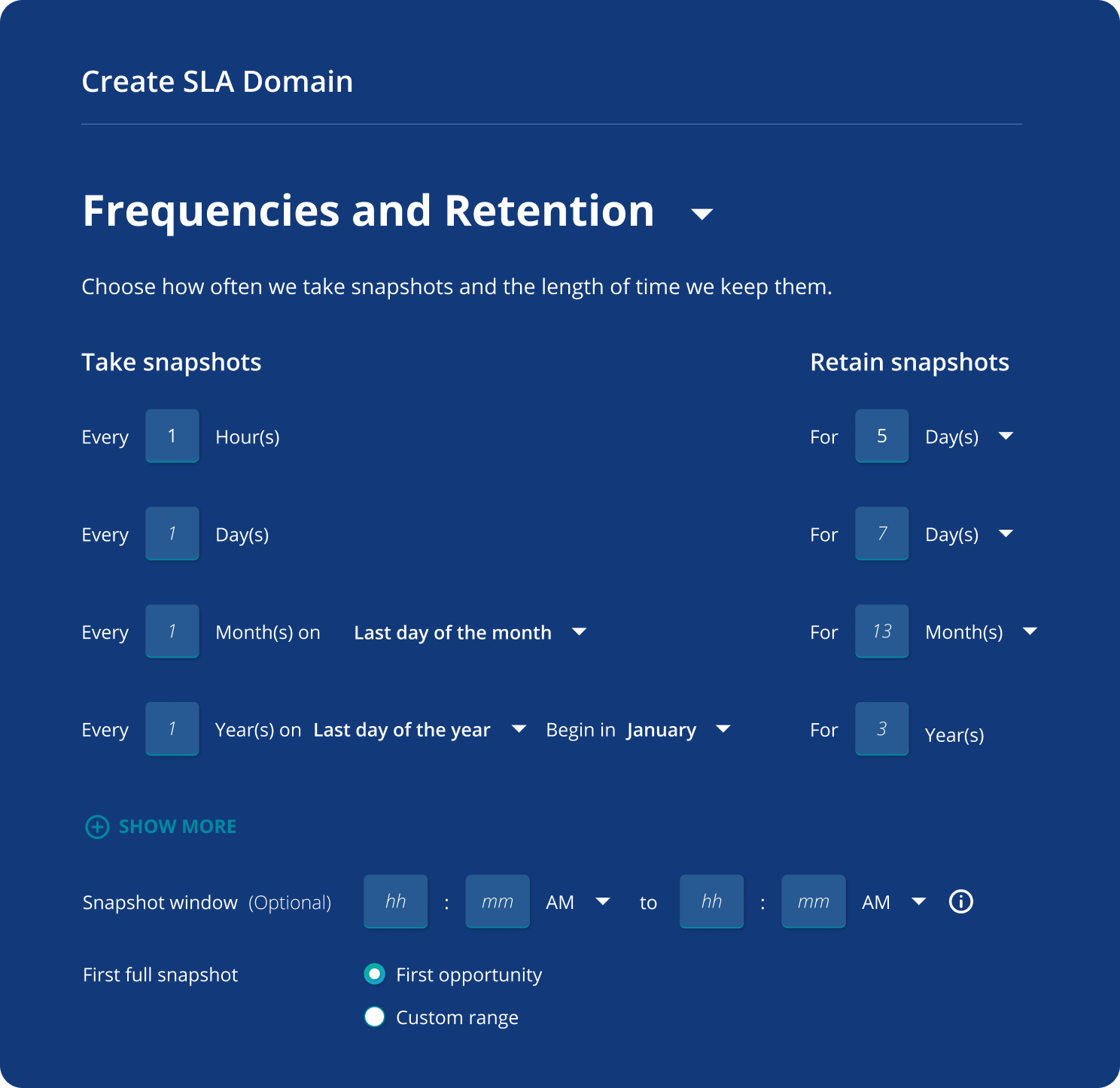 RAPID RESTORE
Granular recovery
Locate instances, databases, applications, and files with predictive search. Regardless of whether it's an EC2 instance or a single file, you can quickly restore with our granular recovery options.
ZERO TRUST PROTECTION
Unify protection of all your data
Safeguard all your on-prem, edge, and AWS data on a single platform.
SLA COMPLIANCE
Complete visibility
With visibility into your entire environment, you have complete control of all your data, applications, and critical resources. Custom dashboards deliver alerts and reports on cricital events, and visual insights on SLA compiance and infrastructure health.
CENTRALIZED PROTECTION
Global management
Manage and protect all your data from a single dashboard across the lifecycle, no matter where it resides—on-premises, cloud, or SaaS. One SLA policy engine for all your data, across all accounts and regions. Manage role-based access controls (RBAC) from a single console.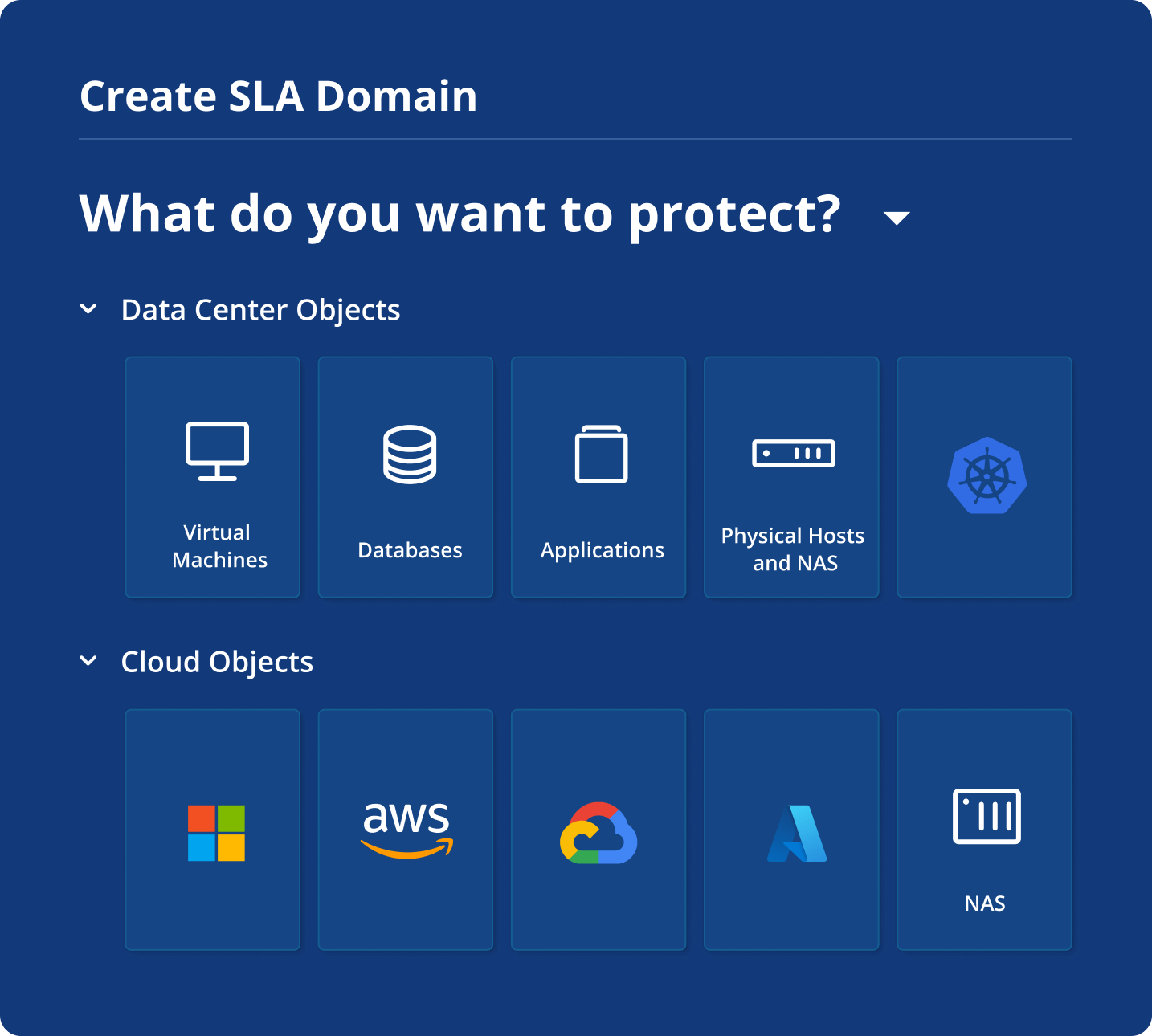 デモ環境を体験する
RubrikのZero Trust Data Securityプラットフォームについて、Rubrikのテクニカルソリューションエキスパートがお客様環境に即したデモを行います。