Overview
Protect Data Anywhere in
Your Virtual Campus
Recover from Ransomware
Protect your data from being compromised by ransomware. We natively store it in an immutable format.
Accelerate Cloud Mobility
Simplify archival, streamline app migration, and manage data protection across multi-cloud and hybrid environments.
Simplify Data Operations
Reduce time spent managing backups by 90% with a policy-driven platform that automates routine tasks.
Ransomware Recovery
Stop Paying Ransoms!
Backups are the most important defense against ransomware. But if subject to corruption, attackers will use it against you. And with inadequate security systems in place, school systems are easier to penetrate leaving sensitive data exposed. We can change that.
Rubrik adds an additional layer of defense to malware attacks by providing immutable backups. This bolsters our data security, ensuring that malware like Ransomware can't access and encrypt our backup data.
With Rubrik, we could eliminate tape, integrate seamlessly with Azure, and securely mobilize our applications from on-premises to the cloud. Together, Rubrik and Azure helps us decrease costs, stay within our data retention policy, and establish a stronger DR strategy.
Cloud Mobility
A Cheaper Way to Cloud
We help schools automatically archive to the cloud and eventually retire data based on the retention defined in their protection policy. We can also help you protect your cloud-native workloads and convert VM backups into cloud compute instances for test/dev.
OPERATIONAL SIMPLICITY
Automate and Save Time
Old school backup job scheduling is quite painful a legacy backup and recovery solutions can be very time consuming and difficult to manage. We automate the entire data lifecycle -- from cradle to grave – reducing the time you spend managing backups by 90%.
We went from spending a couple of hours per day managing backup, and Rubrik has cut that time in half. With Rubrik's policy-based management, all we have to do is configure our SLA's once. Rubrik takes it from there.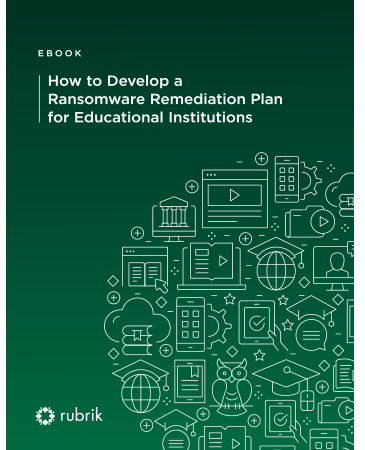 EBOOK
How to Develop a Ransomware Remediation Plan for Educational Institutions
Educational institutions remain high on the list of public sector targets for ransomware. This eBook will walk through how to build an effective ransomware remediation plan to ensure your school(s) can quickly respond to a cyberattack.
CUSTOMER STORY
Berkeley College Cuts Costs and Migrates to Microsoft Azure with Rubrik
Berkeley College realized 33% TCO savings, achieved a near-zero RTO, and archived data to Microsoft Azure for instant application availability with Rubrik. Watch to hear Berkeley College's story with Rubrik.
By viewing this video, you are providing your express consent that your viewing history has been captured and may be shared with our affiliates or third-party providers that may also combine with other data they collect about you, e.g. your use of their services. We and our third-party providers may use this information to present you with offers, promotions, or other marketing that we think you'll find relevant.
How It Works
Next-Gen Data Management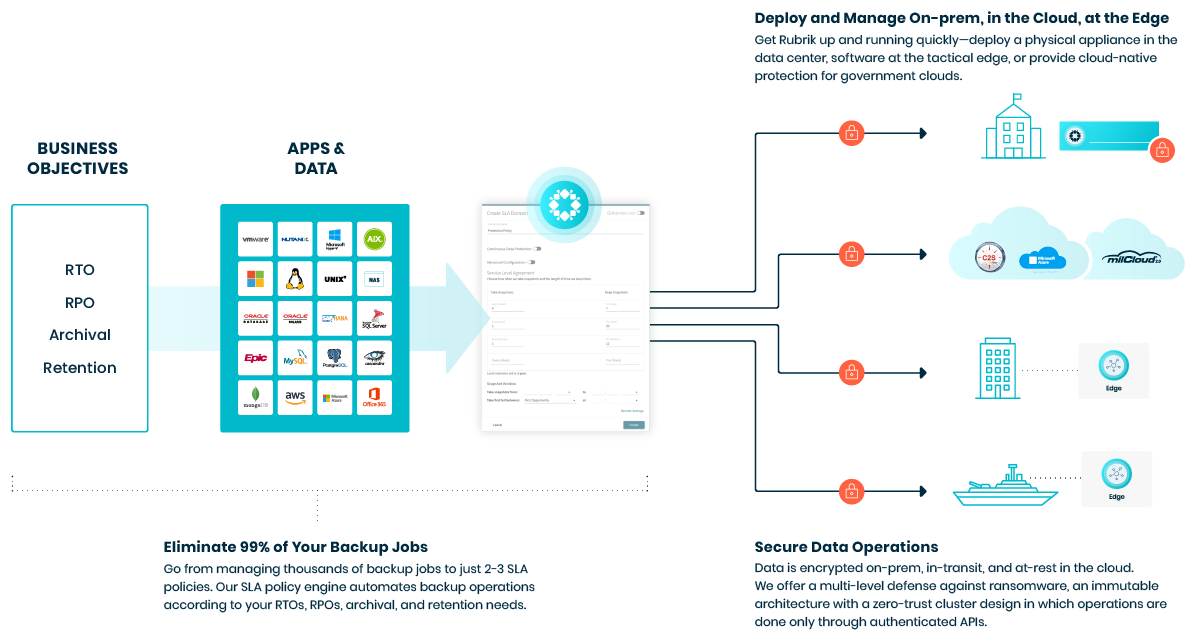 Customer Spotlight
Trusted by the World's Leading Educational Institutions
Get In Touch
Don't Backup. Go Forward.