Benefits
Rubrik simplifies data protection of Oracle Databases.
Achieve near-zero RTOs and deliver self-service database clones.
Management Simplicity
Free up time by eliminating painful scripting and job scheduling. Automate database discovery and manage protection of large-scale environments with a single SLA policy engine.
Self-Service Recovery
Recover databases without having to send recovery requests to a help desk. Achieve near-zero RTOs with self-service access to Rubrik Live Mount, Instant Recovery, and Live Migration.
Operational Efficiency
Reduce operational overhead by implementing a single converged software platform. Leverage incremental-forever and data reduction to drive network and capacity efficiencies. Provision database clones without storage penalty.
Cloud Mobility
Mobilize data to the cloud for long-term retention, disaster recovery, or test/dev. Protect Oracle Databases in the cloud with the same features as on-premises
Business Agility
Increase the speed of your business by eliminating complex and repetitive management tasks. Integrate Rubrik's open API with third-party automation tools such as ServiceNow and Ansible.
Data Reliability
Seamlessly validate Oracle backups from any point-in-time to ensure recoverability. Quickly identify the latest database recovery points at a glance with near real-time details about the last snapshots and log backups.
ebook
The Definitive Guide to Rubrik Cloud Data Management
Download this guide to learn more about the design principles and components of Rubrik's Cloud Data Management platform, how customers leverage Rubrik for disaster recovery, test/dev, self-service management, multi-layered ransomware defense, and more.

Automatic Discovery
Deploy Rubrik Backup Service on Oracle Database hosts or RAC nodes to automatically discover all Oracle clusters, hosts, databases, and tablespaces. Connector upgrades after installation are automatic.
Policy-Driven SLAs
Implement declarative SLA policies that capture backup frequency, retention, archival, and replication. SLA domains are inherited from their parent objects enabling automatic protection.
Live Mount for Test/Dev
Recreate a database leveraging any registered Oracle host. Spin up self service point-in-time copies of the original database without affecting production environments or provisioning additional storage.
Recovery Validation
Validate Oracle backups from any point-in-time to ensure recoverability. Test whether database, log, and or control file backups are corrupted and can be recovered from.
How It Works
How Rubrik for Oracle Works
Auto-discover Oracle clusters, hosts, databases, and tablespaces by installing the Rubrik Backup Service.

Automate backup, replication, archival schedules via one SLA policy engine. Unlock the cloud for cost-effective long-term retention or protect Oracle Databases in the cloud with the same features as on-premises.

Locate your Oracle backups and associated files with predictive search.

Live Mount or Instant Recovery with live migration for non-disruptive failback and clones for accelerated test and development.
Use Cases
A Closer Look: Oracle Live Mount
Spin up unlimited database clones in real-time without storage penalty.
Compliance
Support data governance and compliance by accessing previous versions, change history, and extracting data from a point-in-time.
Ad Hoc Queries and Restores
Easily examine a database to track when specific data changed without provisioning extra disk space by mounting multiple recovery points.
Health Checks
Bring a Live Mount online, perform a database validation, and get notified upon completion with Rubrik's APIs. Perform Oracle recovery fire-drills without needing a full restore of data files.
Test/Dev Workloads
Provide database clones to developers, accelerate application development, testing, and ETL (extract, transform and load) workflows without any impact to production environments.
Customer Spotlight
What Our Customers Say
One of the biggest advantages with Rubrik over legacy solutions is its policy-based management for Oracle RMAN workloads. Rubrik delivers the same simple user experience across our legacy, virtual, and cloud workloads.

Read customer story
Ransomware Investigation will help us protect our bottom line and potentially save us millions of euros in case of an attack. If we did not have Rubrik, we would not have been approved for a cyber insurance contract.

Read customer story
It's a huge relief for us knowing that our most critical database is protected with Rubrik. We can instantly find our Oracle backups and files and recover quickly from any point-in-time snapshot.

Read customer story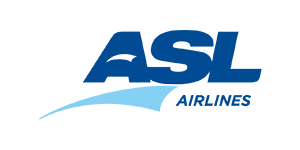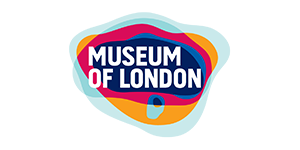 ---
貴社のデータが持つ価値をさらに引き出し、ビジネスの成果を最大化するためにRubrikがどうお役に立てるのかについて、営業担当者がご案内いたします。
データ活用支援チームが事例を交えてご紹介
概要説明とデモの日程を調整
特定の機能やソリューションについての詳しいご案内など、お気軽になんでもお問い合わせ可能
Rubrikへの連絡先
1-844-4RUBRIK