Financial Services Depend on Rubrik
Data security that FinServ can bank on
With crippling cybersecurity threats increasing daily, financial services institutions are facing pressure to bolster their security measures. Rubrik can help.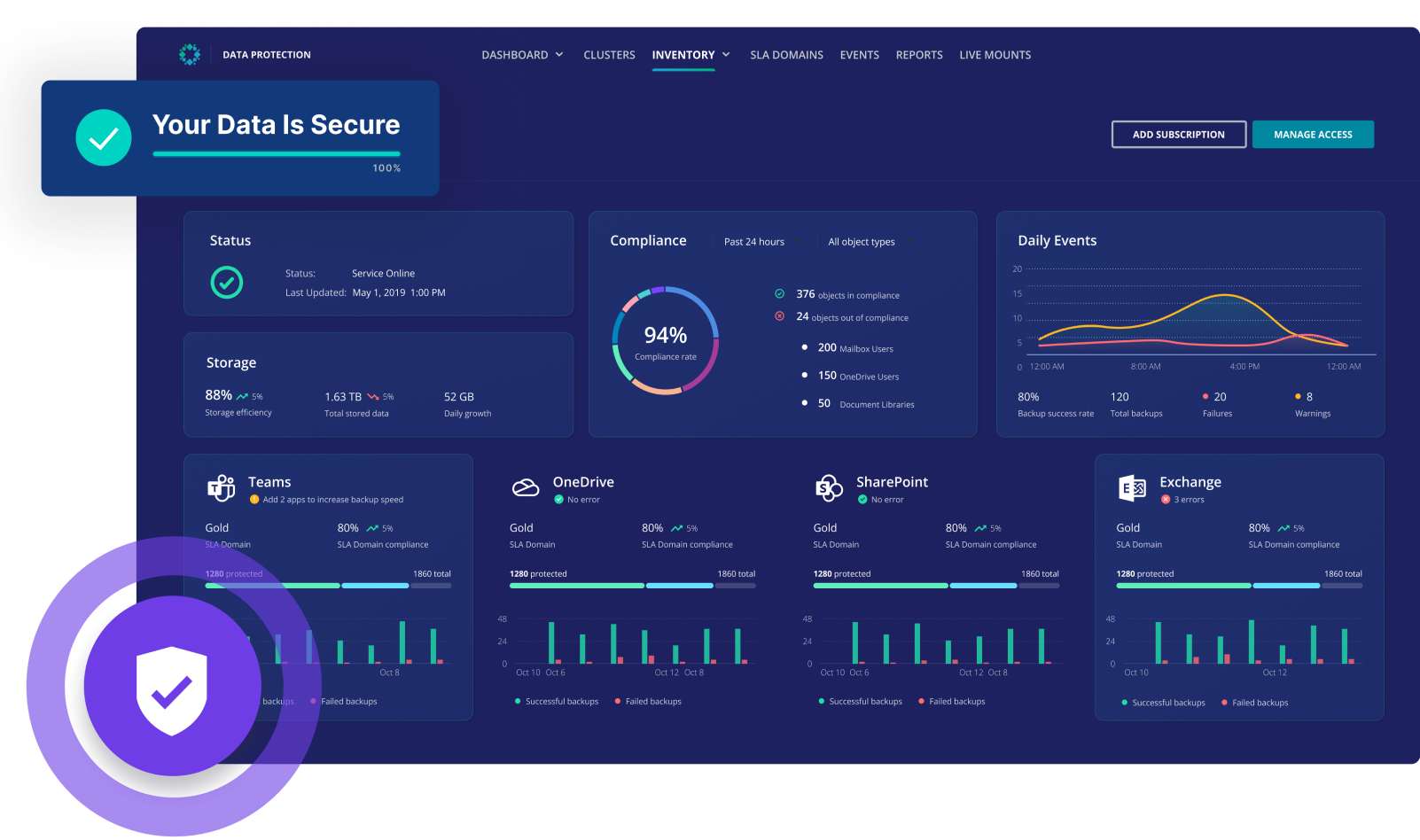 benefits
Secure sensitive data
Rubrik proactively protects sensitive data and enables speedy recovery from attacks.
Combat Ransomware
Fight cyberattacks with immutable backups and encryption.
Accelerate Compliance
Simplify operations with a single policy-based SLA engine.
Integrate with APIs
Integrate the Rubrik platform across a number of existing enterprise tools and workflows.
Report
Definitive Guide to Zero Trust Data Security for Financial Services
This report explores the use of zero trust methods to protect backup data and minimize the impact of ransomware attacks.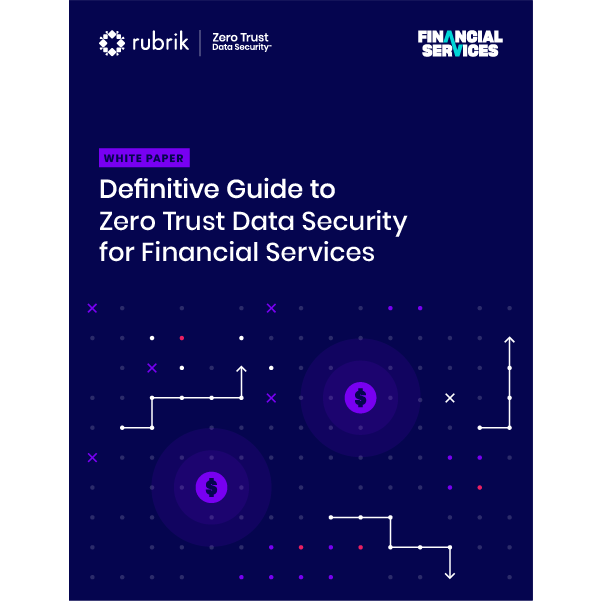 Respond to ransomware quickly
55% of financial services organizations were hit by ransomware in 2021, compared to 34% in 2020, according to The State of Ransomware in Financial Services 2022 by Sophos. The financial services sector has unique compliance needs for data protection. During a breach, organizations need to know the scope of an attack as soon as possible to meet notification requirements. Rubrik uses machine learning to detect suspicious changes to data and help organizations react quickly.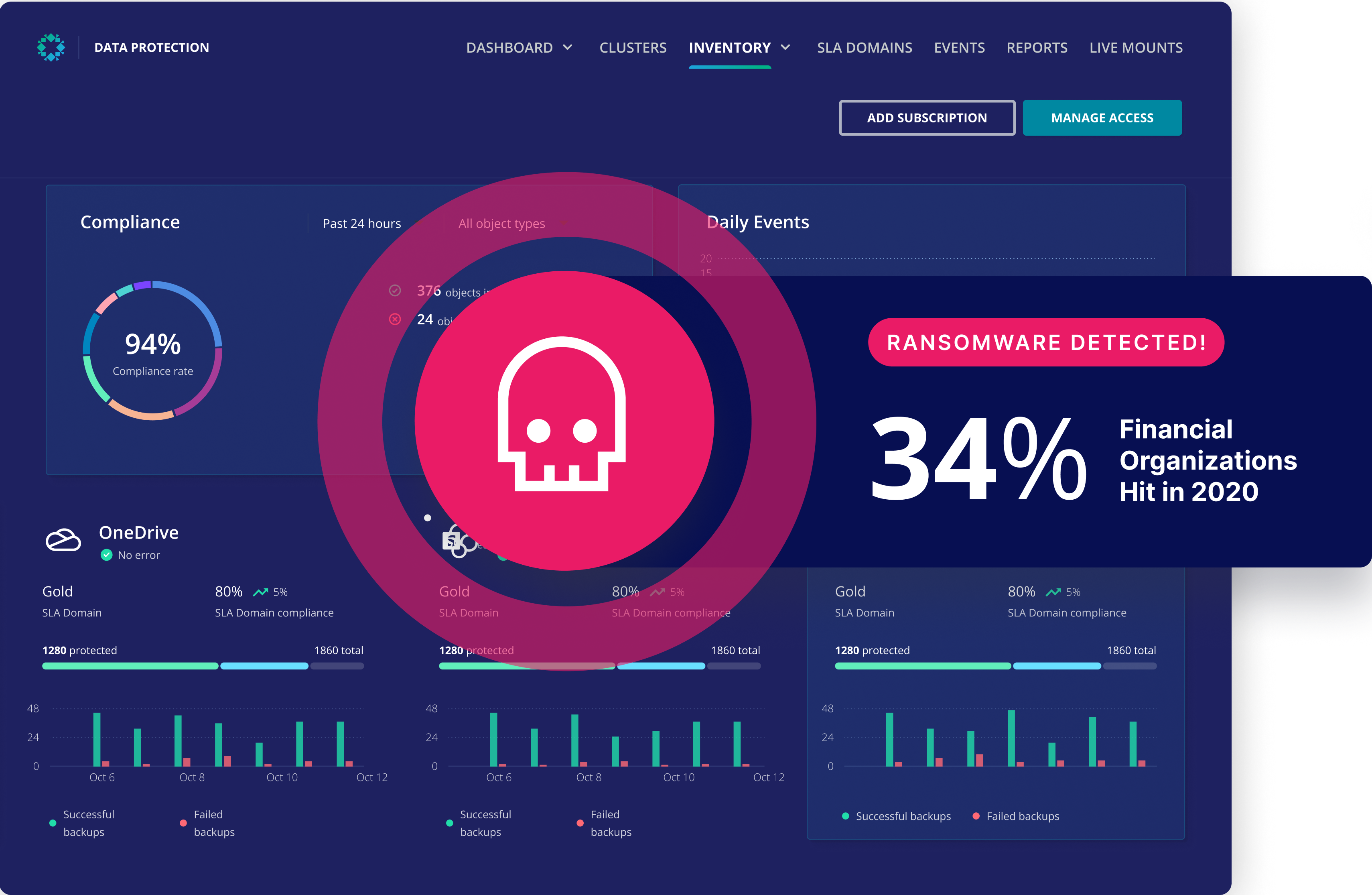 Streamline compliance management
The three most influential US banking regulators have increased reporting requirements in the event of a data security incident. Compliance regulations continue to evolve and change. Our financial services costumers have peace of mind in knowing that they can manage constantly changing compliance requirements.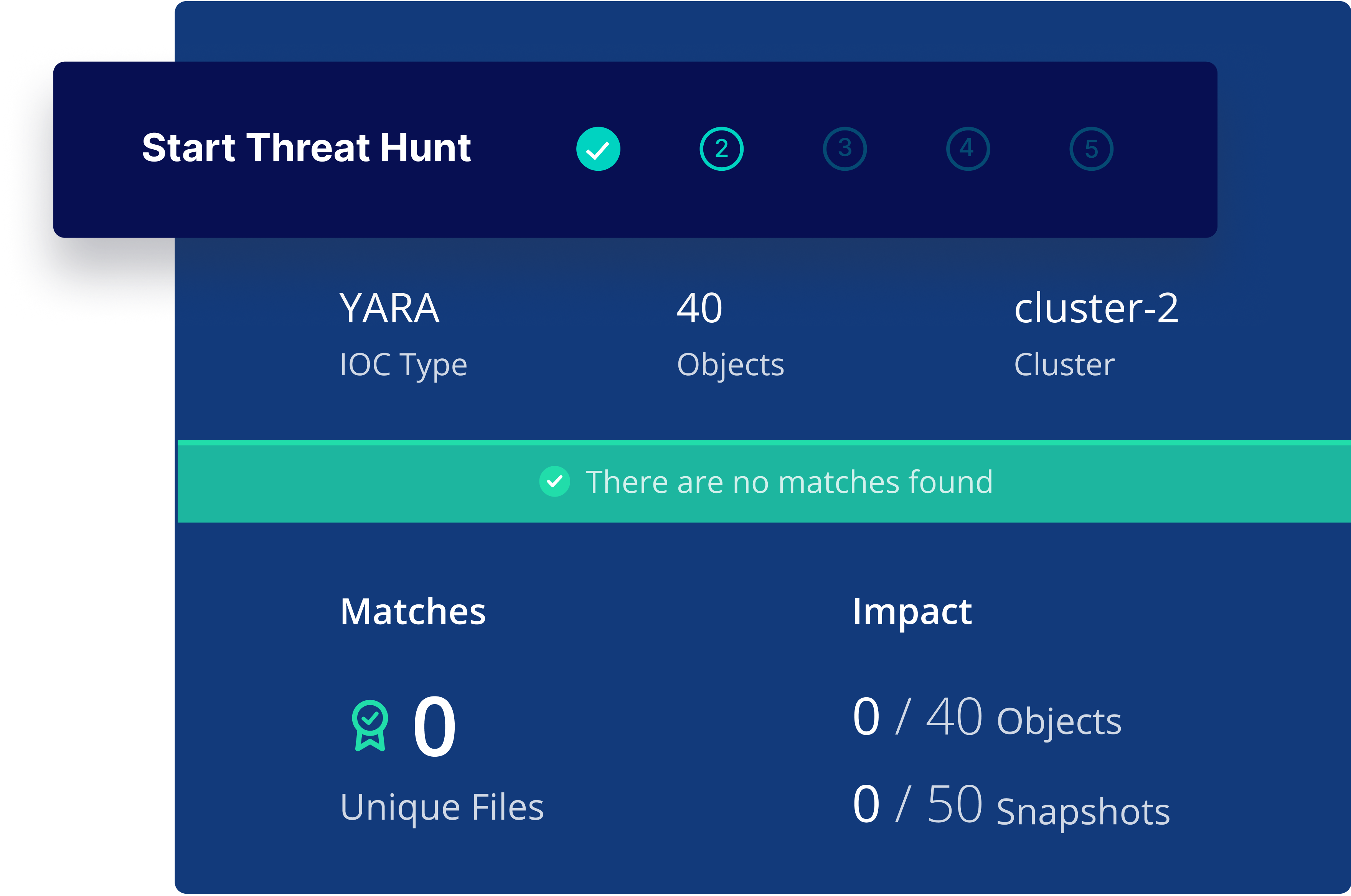 Cyber resilience when you need it
Rubrik is the preferred data security vendor for many of the leading financial institutions around the world. Organizations who scout Rubrik for backup and recovery quickly realize that Rubrik protection against ransomware and other cyber threats is second to none. Rubrik provides protection that spans cloud, on-premises, and hybrid environments, including AWS Outposts, enabling fast recovery and automated data protection.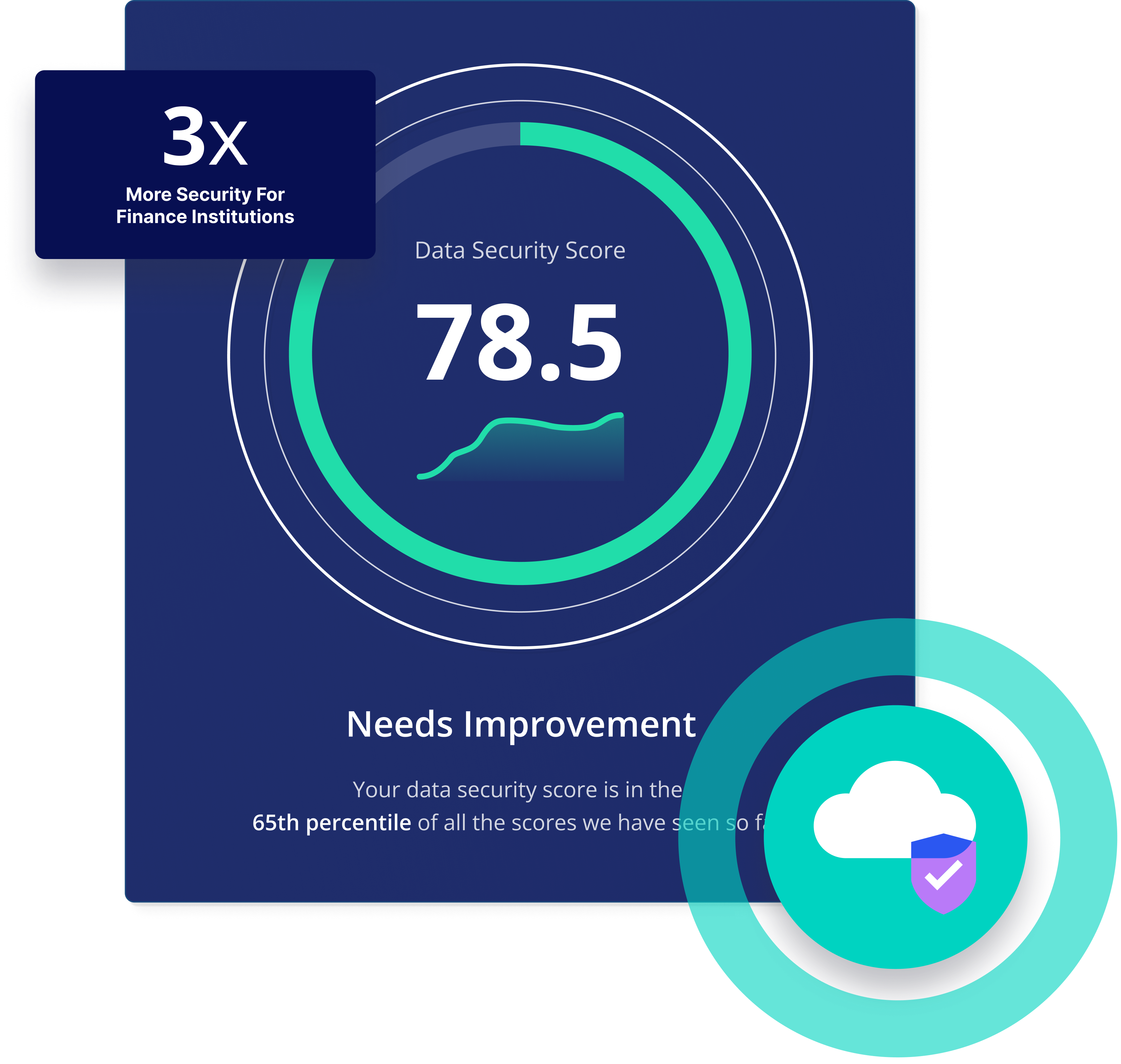 white paper
Best Practices Guide: Prepare and Recover from a Ransomware Attack
Download to find out how to keep your financial services organization resilient against ransomware.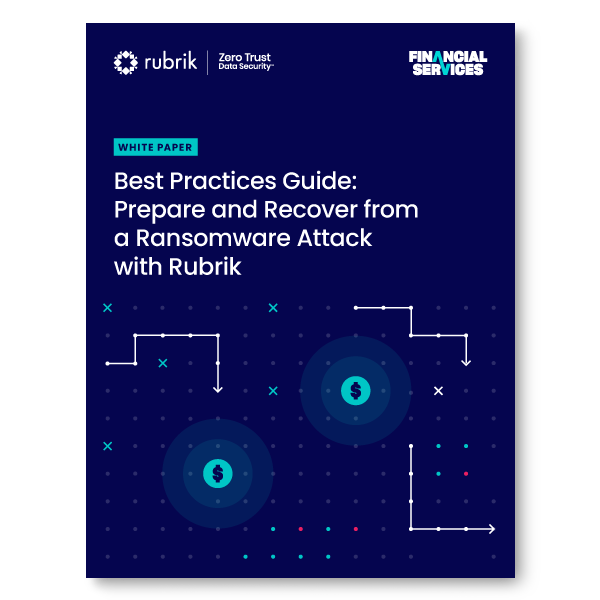 As a bank, we cannot close our doors to our clients. Downtime is not an option. Rubrik allows us to remain agile, staying current with the market demand, and where the bank wants to be from a strategic level.

READ CUSTOMER STORY
When NFCU adopted cloud services, it was critical to prioritize the protection of data and applications against potential risks and threats. Hear from Mike Newborn, Navy Federal Credit Union CISO, Mike Mestrovich, Rubrik CISO, and others as they discuss strategies for securing data.

Read customer story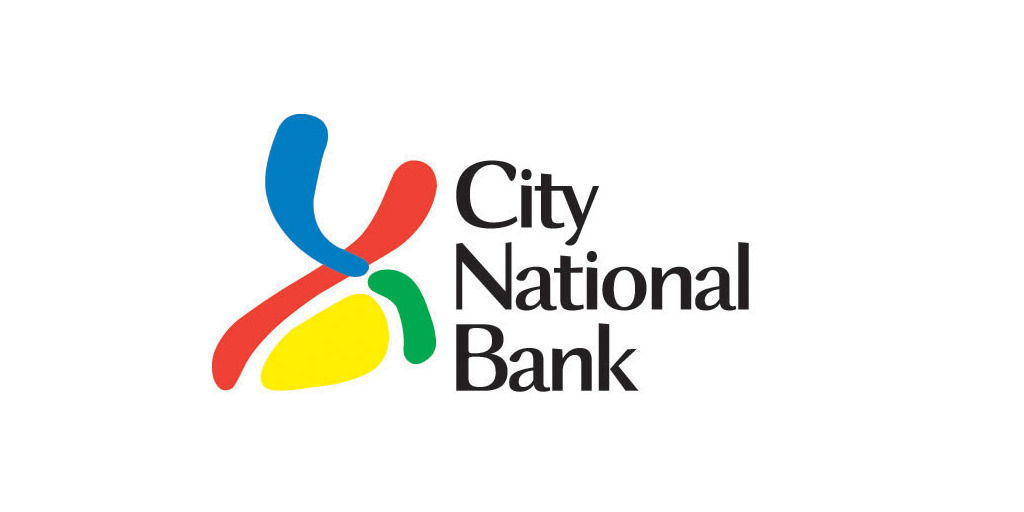 Ready to get started?
Get a personalized demo of the Rubrik Zero Trust Data Security platform.