A Modern, Vendor-Agnostic Approach to NAS
Overcome the challenges of legacy backup and archive solutions with a single, consolidated solution for all NAS technologies.
Simple Operations
Automated, policy-based backup and archive operations for any NAS, with no need to manage hardware or software.
Storage Freedom
Simple, rapid data mobility across all file infrastructure for storage freedom to any on-premises or cloud NFS/S3 target.
Global Visibility
Real-time indexing and powerful search for up-to-date file visibility and analytics across your unstructured data.
Backup & Recovery Best Practices
Backup strategy and infrastructure is a huge challenge for IT managers with hybrid cloud and legacy onsite environments. Learn best practices for an effective data recovery strategy to protect and recover data from a wide variety of sources.

Effectively Manage and Scale Growing Unstructured Data
Eliminate backup windows and accelerate data restore operations.
Drive Operational Efficiency
Lower TCO with no hardware to manage and flexible, SaaS pricing.
Cost-effective Cloud Mobility
Store directly and efficiently to achieve tier of cloud storage. Consolidate backups to repurpose or monetize data.
Trusted by the World's Leading Companies
Polaris will organize all our information to make it easily discoverable and usable in order to solve our organization's key challenges.

Read customer story
With Polaris for Microsoft 365, all of our data remains in our Azure subscription. This is absolutely crucial because it gives us complete control of where our data is stored.

Read customer story
One of the main reasons we wanted Microsoft 365 backup was to be able to back up our mailboxes, but also to have access to the search functionalities.

Read customer story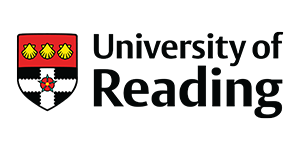 ---