Benefits
Secure & Flexible Data Management
Seamless Integration
Integrate with the overall Rubrik Cloud Data Management (RCDM) platform. Leverage the same automated SLA policy management.
Broad Support
Support any database or application. Leverage native and third-party backup tools to protect your physical and virtual environments on-premises or in the cloud.
Co-Stewardship
Ensure backups are compliant with business SLAs while empowering DBAs with access to self-service backup and recovery.
Multi-Level Defense
Protect your backup data against ransomware with native immutability. Detect anomalies, analyze threat impact, and accelerate recovery.
IDC ANALYST REPORT
The Data-Forward Enterprise: How to Maximize Data Leverage for Better Business Outcomes
Did you know that data-driven organizations achieve 8x the growth over their peers? Download the report to find out how you can achieve greater productivity and faster time to market by modernizing data management.
Features
Rubrik Elastic App Service Adapts to Your Workloads
App-Aware
Perform effective data reduction without using excessive compute and memory. EAS today supports app awareness for Oracle, SAP HANA, Microsoft SQL Server, MySQL, PostgreSQL, and NoSQL.
Self-Service Clones
Mount EAS snapshots to on demand test/dev environments. Reduce the time needed to make copy data available for test/dev use cases without impacting production.
Fast Ingest
Rubrik's innovative and scale-out architecture result in faster ingest than traditional deduplication target solutions.
SLA Automation
Continue using current backup and restore processes while leveraging Rubrik SLA Domain Policies to configure backup frequency, retention, replication, and archival.
How It Works
How Rubrik Elastic App Service Works
Create a Managed Volume on-premises or in the cloud and present it to the database host over NFS or Secure SMB.

Assign an application tag to provide the most efficient type of deduplication and compression for the volume.

Apply SLA Domain Policies to the Managed Volume.

Mount the exported channels on the host's file system.
Restore from a Managed Volume or snapshot and retrieve files for media recovery.
Perform more advanced recoveries by pulling individual files from the managed volume or any of its associated point-in-time snapshots.
Use Cases
A Closer Look: Elastic App Service
Protect any database or application with native tools and existing workflows.
Control
Retain full control over database backups on-premises or in the cloud while enforcing data life cycle management, disaster recovery, and SLA policies.
Flexibility
Leverage existing scripts and processes while benefitting from Rubrik SLA domain policies, native immutability, and deduplication.
Legacy
Protect legacy environments or retired operating systems such as Oracle database versions less than 10g and HP-UX.
Customer Spotlight
Trusted by the World's Leading Companies
Rubrik also blew us away when performing MS SQL restores. MS SQL restores that previously took one week are done in 30 seconds with Rubrik.

Read customer story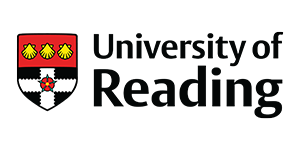 貴社のデータが持つ価値をさらに引き出し、ビジネスの成果を最大化するためにRubrikがどうお役に立てるのかについて、営業担当者がご案内いたします。
データ活用支援チームが事例を交えてご紹介
概要説明とデモの日程を調整
特定の機能やソリューションについての詳しいご案内など、お気軽になんでもお問い合わせ可能
Rubrikへの連絡先
1-844-4RUBRIK