OVERVIEW
The Challenges of Backing Up NoSQL Databases
Shared-Nothing Architecture
NoSQL clusters are distributed over 10s to 100s of nodes. Replication propagates corruption and logical errors. Image-based backups are logically inconsistent.
Eventual Consistency
NoSQL databases settle on eventual consistency in favor of speed and scale. Time-consuming repairs are needed during recovery, resulting in poor RTOs.
Large Datasets with High Change Rates
NoSQL databases do not mandate data normalization. Replicas bloat storage. Topology change is a norm. The result? Large datasets, high node count, and very high change rates.
IDC ANALYST REPORT
The Data-Forward Enterprise: How to Maximize Data Leverage for Better Business Outcomes
Did you know that data-driven organizations achieve 8x the growth over their peers? Download the report to find out how you can achieve greater productivity and faster time to market by modernizing data management.
BENEFITS
Rubrik Mosaic Delivers Exceptional NoSQL Data Protection
App-Consistent Backups
Deliver app-consistent backups with a policy-driven approach. NoSQL database backups are always available in native formats.
Simplicity at Scale
Leverage a software-defined control plane to meet the needs of growing application and database needs. Deliver ease of deployment, configuration, and management – all at scale.
Development Efficiencies
Refresh production data to Test/Dev with any-to-any topology restores. Support enterprise use cases – compliance, governance, GDPR, ransomware, and DR.
Your Choice: Physical, VM, or Cloud-Native
Rubrik Mosaic gives you the deployment flexibility you deserve to protect your modern applications.
Any Form Factor
Run Rubrik Mosaic on physical, virtual, container, or cloud instances.
Any Location
Run Mosaic on-premises or in the cloud.
Any Cloud
Run Mosaic in AWS, Azure, Google Cloud, or Oracle Cloud.
HOW IT WORKS
Stream and Store Backups Anywhere
Stream in parallel and store backups anywhere – public cloud, private cloud or NAS. Leverage Rubrik Mosaic as a control plane to manage data across hybrid and multi-cloud environments.
Accelerate Test/Dev
Recover anywhere and to any point in time (APIT). Accelerate testing and development by streaming only what is needed, securely masking sensitive data, and deploying any-to-any database topology recovery.
Empower DBAs and Line of Business Owners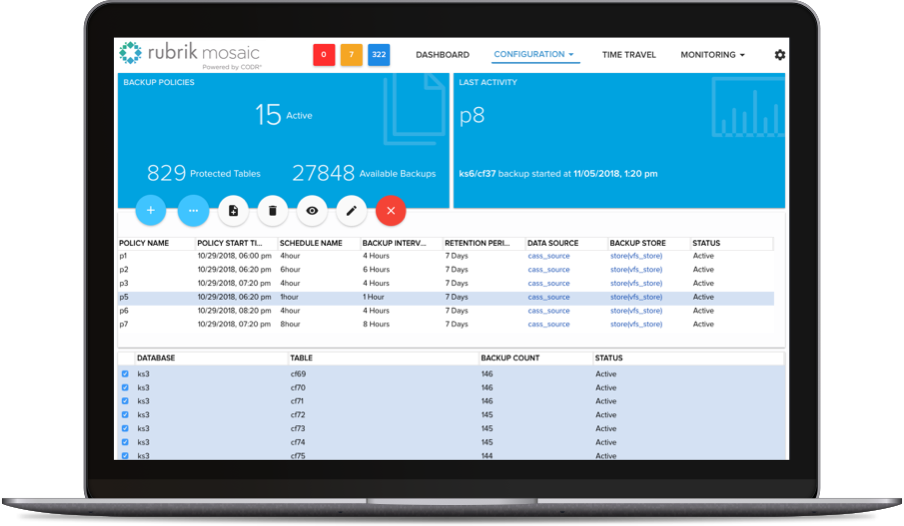 Online Backup and Recovery
Backup and recover live with continuous streaming, incremental forever backups, and no more quiescing.
Granular Protection
Backup and recover at the database level or individual table level.
Query-able Recovery
Accelerate Test/Dev by streaming only what is needed to a topology that makes sense.
Enterprise Readiness
Securely mask sensitive data when providing access to data from backups.
Reporting & Notifications
Gain deep visibility into your backups, versions, and database changes for better administrative control.
Customer Spotlight
Trusted by the World's Leading Companies
The support we've received from Rubrik has been exemplary. We've truly enjoyed working with their team; their product roadmap, willingness to partner and collaborate with us makes them stand out.

Read customer story
Given the critical nature of our customer-facing data, a scalable, next-generation, cloud-native backup and recovery solution is a requirement.

Read customer story
With Rubrik Mosaic, we achieved 90% reduction in AWS S3 backup storage costs, 30% reduction in recovery time versus a native MongoDB backup solution, 300% ROI in the first 12 months.

Read customer story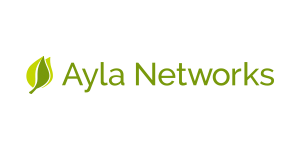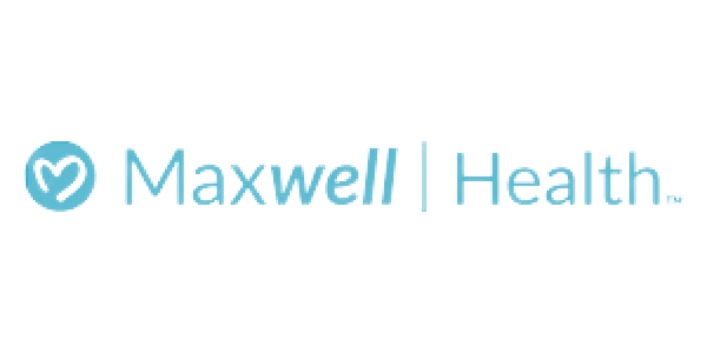 ---
Resources
Featured Content
貴社のデータが持つ価値をさらに引き出し、ビジネスの成果を最大化するためにRubrikがどうお役に立てるのかについて、営業担当者がご案内いたします。
データ活用支援チームが事例を交えてご紹介
概要説明とデモの日程を調整
特定の機能やソリューションについての詳しいご案内など、お気軽になんでもお問い合わせ可能
Rubrikへの連絡先
1-844-4RUBRIK