Benefits
Manage All Your Apps on One Platform
Leverage the same consumer-grade interface across your physical and virtual environments. Click to assign backup, recovery, and archival schedules via a single policy engine. Access data instantly for recovery, test/dev, or analytics. Deliver self-service recoveries to designated users via role-based access control.
Instant Access
Discover your data instantly, everywhere. Locate a single file with predictive search.
Policy-Driven Intelligence
One policy engine to automate compliance with just a few clicks. On-prem to cloud.
Self-Managing
Eliminate costly manual configurations with automatic updates across all your apps.
ebook
The Definitive Guide to Rubrik Cloud Data Management
Download this guide to learn more about the design principles and components of Rubrik's Cloud Data Management platform, how customers leverage Rubrik for disaster recovery, test/dev, self-service management, multi-layered ransomware defense, and more.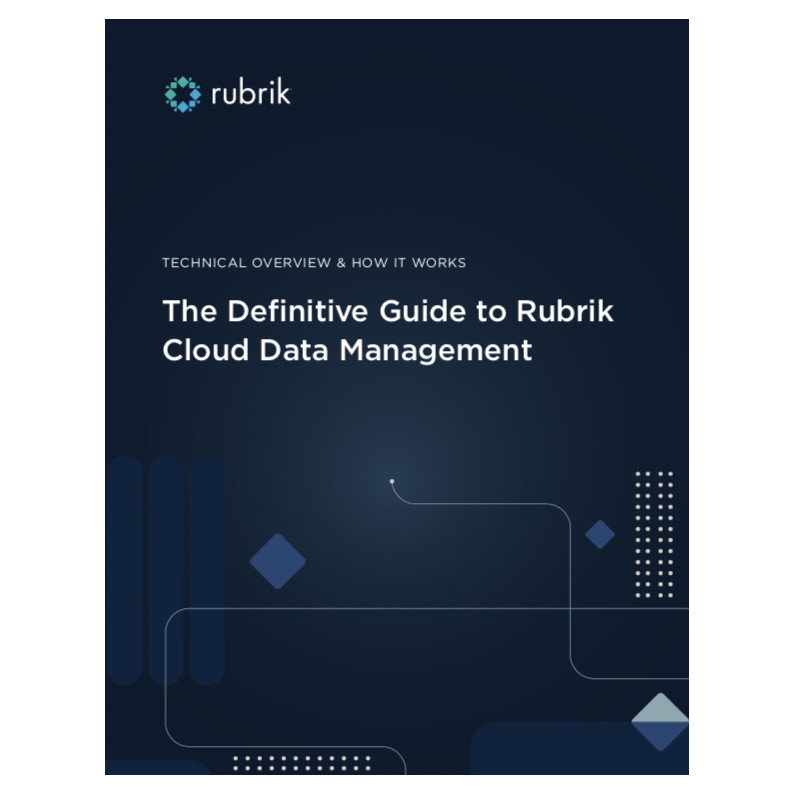 Features
Bare Metal Recovery for Windows Servers
In the event of a disaster, quickly restore entire Windows servers in-place with the operating system and critical data intact. Migrate Windows servers to any hypervisor or cloud. Rubrik leverages native Microsoft tools for consistent, incremental-forever backups to drive fast performance and recovery times.

Automation
Unlock Operational Savings with a Self-Managing Architecture
Eliminate manual, costly management of individual agents. Rubrik Backup Service automatically updates all connectors on physical databases, servers, and hosts directly through Rubrik's REST API. Our APIs are natively integrated in a self-managing architecture that detects system changes to automate new deployments and updates in minutes. No third party services required.

How It Works
How Rubrik + Physical Databases,, Servers, and Hosts Work Together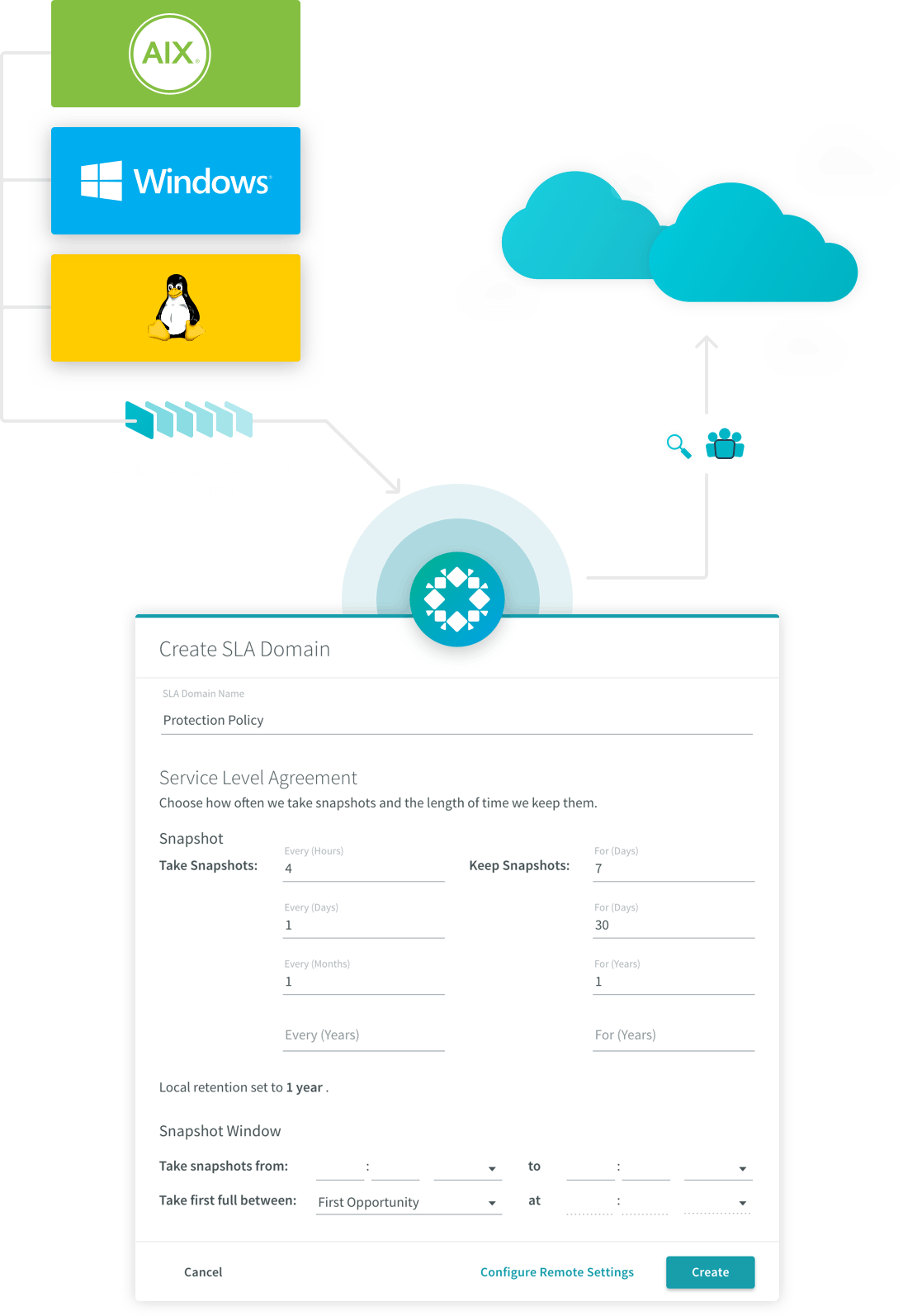 Easily search, select, and add hosts for backup through Rubrik's APIs.
Rubrik Backup Service automatically updates all connectors on physical databases, servers, and hosts.
Rubrik delivers an incremental-forever approach to generate capacity and network savings.
Automate SLA policy compliance with just a few clicks. Manage all your operating systems via a single policy engine.
Instantly search for files with suggested results as you type, regardless of location.
Assign granular permissions to designated users to enable secure, self-service restores across hybrid cloud environments.
Mobilize your operating systems to the cloud for long-term retention while retaining instant access. Protect and manage applications born in the cloud.
各種資料ガイド
ゼロトラストデータセキュリティの決定版ガイド
このeブックでは、Rubrikのゼロトラストデータセキュリティの基盤となるテクノロジーについて詳しく紹介し、Rubrikがどのようにして攻撃に対する最大限の保護と、ランサムウェア攻撃からの迅速な復旧を実現しているかを説明しています。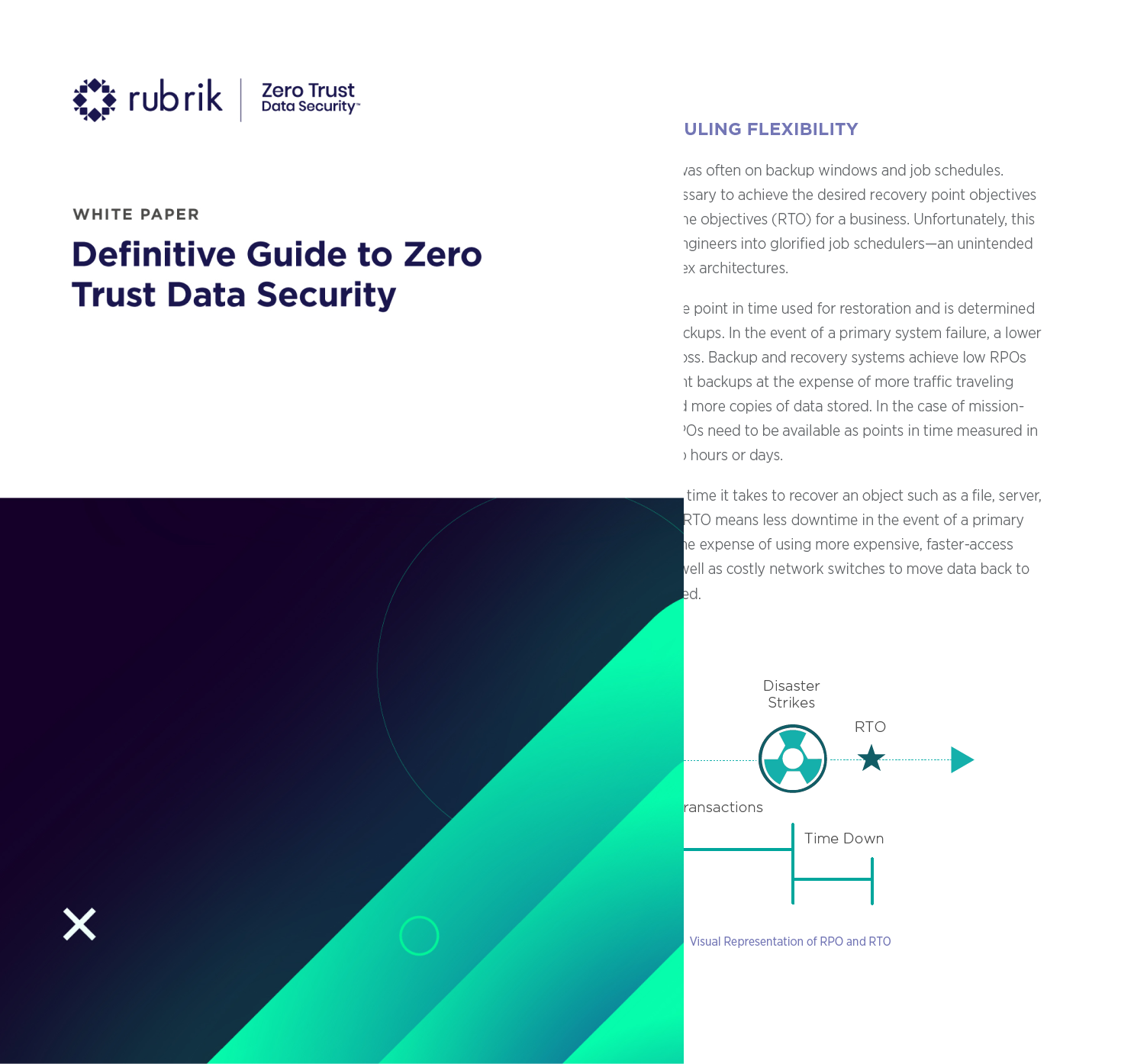 Customer Spotlight
What Our Customers Say
貴社のデータが持つ価値をさらに引き出し、ビジネスの成果を最大化するためにRubrikがどうお役に立てるのかについて、営業担当者がご案内いたします。
データ活用支援チームが事例を交えてご紹介
概要説明とデモの日程を調整
特定の機能やソリューションについての詳しいご案内など、お気軽になんでもお問い合わせ可能
Rubrikへの連絡先
1-844-4RUBRIK