BENEFITS
Faster Insights. Automated Visualizations. Across Hybrid Cloud.
Quickly uncover on-demand business insights on infrastructure health and behavior across a multi-cloud environment. Generate rich custom dashboards in minutes with self-service access. Powered by an automated visualization engine, Polaris GPS is a responsive, HTML5-based interface that re-synthesizes data based on selected filters and groupings.
Easy to Use
Instantly create advanced data visualizations with just a few clicks. All within a consumer-grade interface.
Interactive Visualizations
Accelerate data discovery. Drill down, highlight, and filter your data on the fly.
Self-service Insights
Create, customize, and share rich visual dashboards. Access anywhere, anytime with just a web browser
Features
No Ordinary Analytics
Re-inventing how hybrid cloud enterprises can interact with their data.
Self-Service Customization: Choose from a variety of pre-built templates optimized by use case, such as capacity growth, SLA compliance, and protection status.
Dynamic Filtering: Drill-down in real-time across any dimension, such as application, time, or location.
Automated Visualization Engine: All filters and groupings are automatically applied to every visual component, including charts and tables.
Enhanced User Experience: Debuting a new design to easily interact, customize, and share advanced data visualizations in the cloud.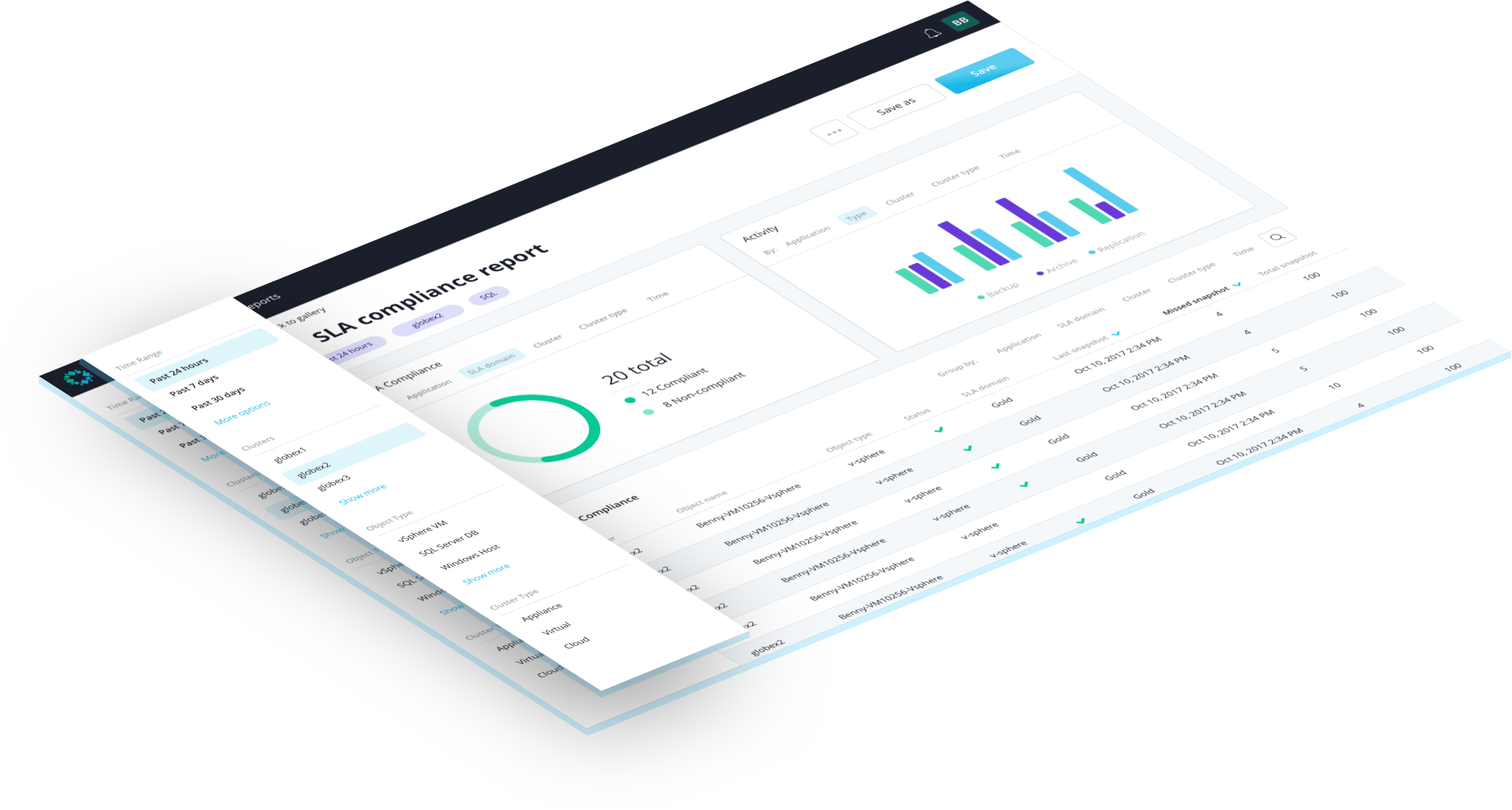 Workload Behavior Analysis
Track capacity utilization, data growth, and usage by application, location, or use case with runway projections over a defined time period.
Performance Optimization
Detect usage in the cloud, resource consumption, and workload performance to reduce costs and plan for growth. Monitor investment at the application level.
Compliance Visibility
Determine SLA compliant applications at-a-glance across all Rubrik sites. Easily search and filter to quickly produce records demonstrating SLA compliance.
Rubrik Envision
Rubrik Envision is available with the Rubrik Cloud Data Management platform for rich insights and custom reporting. Create and share your own visual reports to deliver platform analytics on operational efficiencies, compliance, and capacity utilization.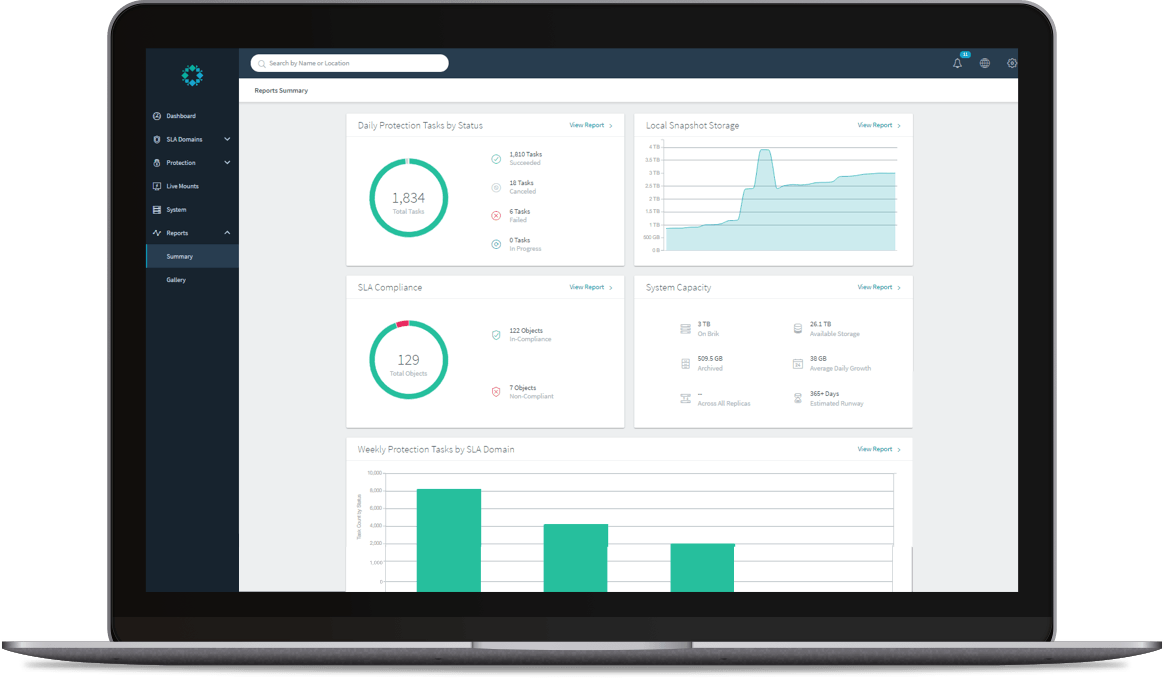 As we continue to expand our Rubrik footprint across all our hospitals, Polaris GPS provides one simple and intuitive interface delivered through SaaS to monitor and analyze all our physical, virtual, and cloud applications.
---
貴社のデータが持つ価値をさらに引き出し、ビジネスの成果を最大化するためにRubrikがどうお役に立てるのかについて、営業担当者がご案内いたします。
データ活用支援チームが事例を交えてご紹介
概要説明とデモの日程を調整
特定の機能やソリューションについての詳しいご案内など、お気軽になんでもお問い合わせ可能
Rubrikへの連絡先
1-844-4RUBRIK