BENEFITS
All Your Physical, Virtual and Cloud Apps and Data Tracking
Manage on One Interface
Simplify operations with a single easy-to-use interface across your global environment.
Analyze On-Demand
Interact, customize, and share advanced data visualizations in real-time.
Resolve Threats Faster
Spend less time firefighting. Quickly identify, isolate, and prioritize incidents.
ebook
The Definitive Guide to Rubrik Cloud Data Management
Download this guide to learn more about the design principles and components of Rubrik's Cloud Data Management platform, how customers leverage Rubrik for disaster recovery, test/dev, self-service management, multi-layered ransomware defense, and more.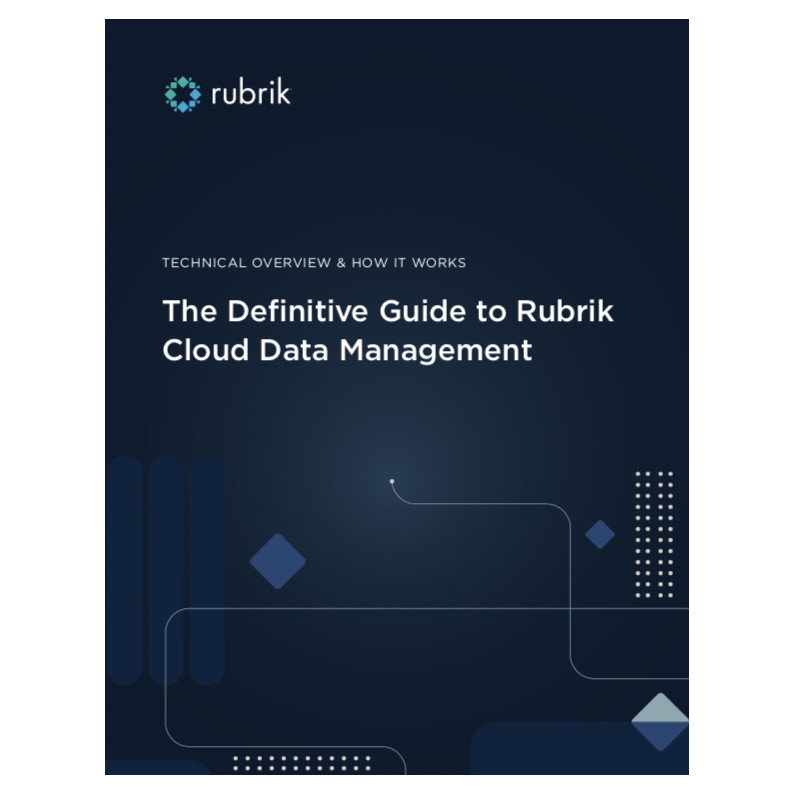 Navigate Your Global Environment
One interface for global visibility and control. Track all your physical, virtual, and cloud apps and data instantly.
HOW IT WORKS
No Ordinary Analytics
Re-inventing how hybrid cloud enterprises interact with their data.
Self-Service Customization
Choose from a variety of pre-built templates optimized by use case, such as capacity growth, SLA compliance, and protection status.
Dynamic Filtering
Drill-down in real-time across any dimension, such as application, time, or location.
Automated Visualization Engine
All filters and groupings are automatically applied to every visual component, including charts and tables.
Enhanced User Experience
Debuting a new design to easily interact, customize, and share advanced data visualizations in the cloud.
Workload Behavior Analysis
Track capacity utilization, data growth, and usage by application, location, or use case with runway projections over a defined time period.
Performance Optimization
Detect usage in the cloud, resource consumption, and workload performance to reduce costs and plan for growth. Monitor investment at the application level.
Compliance Visibility
Determine SLA compliant applications at-a-glance across all Rubrik sites. Easily search and filter to quickly produce records demonstrating SLA compliance.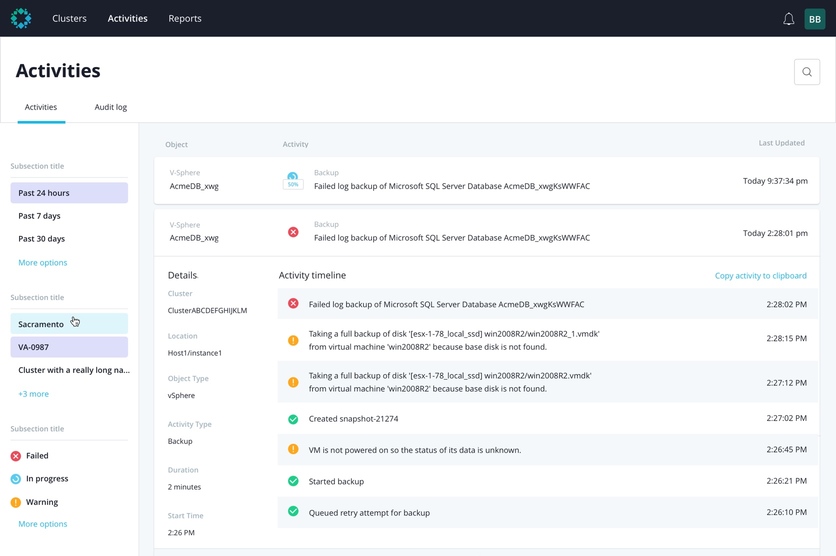 Resolve Incidents Faster with 24/7 Monitoring
Eliminate siloed information. Quickly identify, isolate, and prioritize incidents with a unified view of your global Rubrik activities. Find point-in-time activities with easy-to-use filters and real-time search.
Customer Spotlight
Trusted By the World's Leading Companies
resources
Featured Content
End-to-End Security for Rubrik Polaris GPS
Security principles include: secure access, secure connection, data security, encryption-at-rest, data isolation, and data residency.
---
Cloud Fragments Everything. Why You Need a Unified System of Record.
Rubrik CEO and co-founder Bipul Sinha and Chief Technologist Chris Wahl chat on the key challenges in the multi-cloud era.