Overview
Cloud-Scale Data Protection Runs on Industry-Leading Platforms
Rubrik Cloud Data Management is available on qualified industry-leading hardware platforms, including Cisco and HPE. Deliver near-zero RTO, slash daily management to minutes, and accelerate app development across the data center to cloud.
Rack & Go
Get started in minutes. Rubrik auto-discovers your entire physical and virtual environment.
Lower TCO
Shrink your data center footprint up to 70%. Achieve 30-50% in immediate hard savings.
Unlimited Scale
Grow as you grow by adding one server at a time. No forklift upgrades.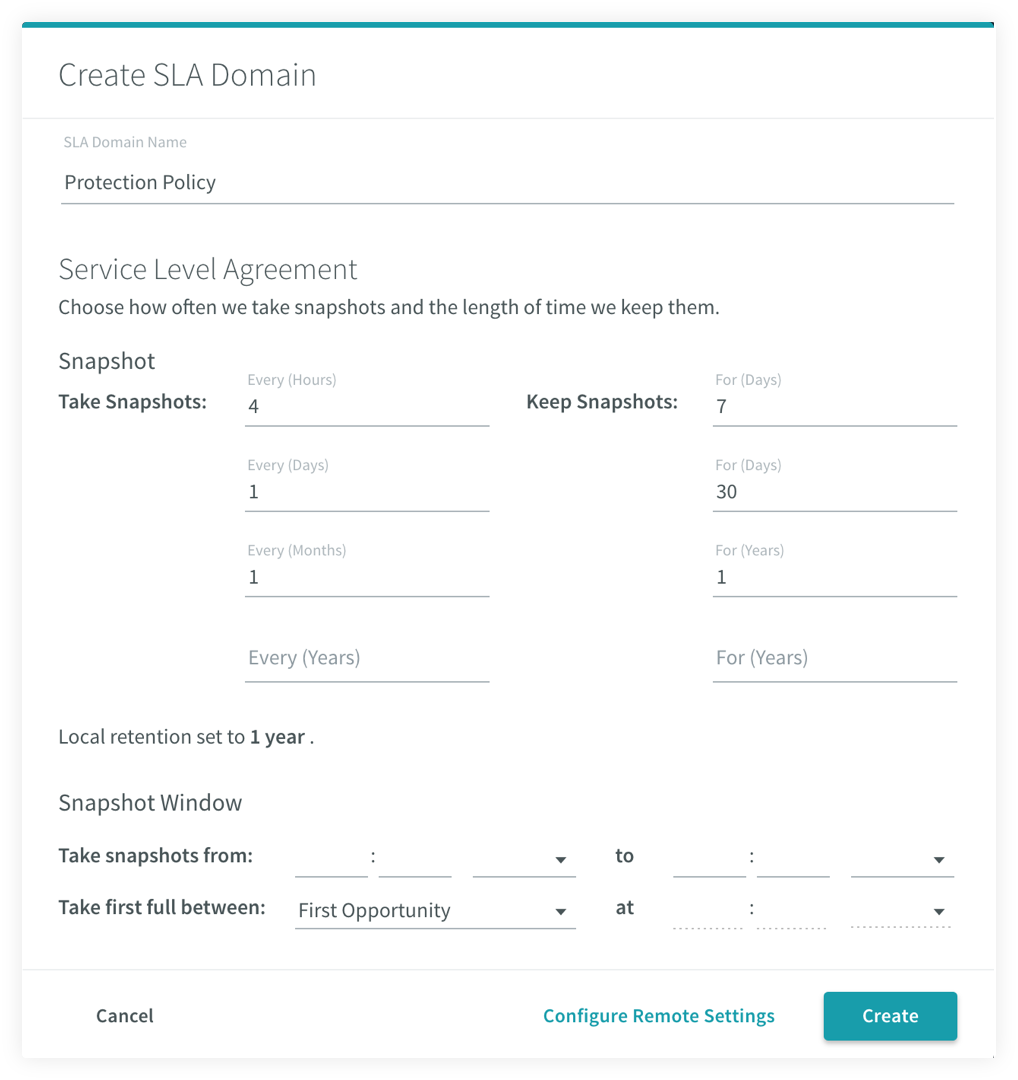 Policy-based Management
Create policies in minutes by selecting backup frequency and retention. Sit back and relax as backup policies are executed. Utilize intelligent log management to deliver point-in-time recoveries for SQL databases.
API-first Architecture
Automate custom lifecycle management workflows that play well with third party services.
Maximum Security and Access
Avoid Ransomware jail with immutable backups. Encrypt your data at-rest or in-transit. Easily assign permissions to your data with role-based access control.
O'REILLY DIGITAL BOOK
Strategies for Building an Enterprise Data Lake
Data-driven decision making is changing how we work and live. Get an introduction to data lakes, tips for creating a successful data lake, common data lake architectures, and how to take advantage of big data.
Instant Search for Near-Zero RTOs
Search for VMs, databases, applications, or files just as you search on the web, with suggested search results as you type. Deliver near-zero RTOs by mounting directly onto Rubrik. No rehydration in production required.
Cloud Mobility
Utilize lower-cost cloud storage for archival, while accessing data quickly with predictive search. Run your apps on-prem and in the cloud. Protect and manage cloud-native and hybrid-cloud apps with the same interface.