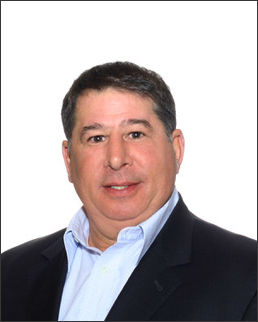 I had a chance to chat with Stephen Alfieris, who recently joined Rubrik as VP of Federal. Stephen spent 21 years at EMC in various positions, including DVP Federal. He also served as CEO of IntelliDyne and recently built the Federal Division for ServiceNow. He has developed a specialty in the federal market with a history of building strong sales teams.
How did you get into the federal government sector?

After 13 years and 8 different positions within EMC, leadership asked me to make a transition from commercial sales to a role leading the federal sector market. Over the next seven and a half years, I learned the market, built a global business, and (along with a few failures) experienced great success.
What's unique about the sales strategy for the federal sector?
Federal Government is a highly-regulated market. The Federal Acquisition Regulations (FAR) defines how government organizations contract with commercial entities for "goods and services." In addition, there are ever-evolving certification and compliance requirements.
There are two primary aspects of the federal sector that make it different from other markets. Congress warrants contracting officers with priorities that often do not align with the priorities of the business owner. Secondly, there are over 650,000 Federal contractors influencing and managing a large percentage of the Federal IT budget.
How is the IT industry in the federal government changing?
Over the last few years, there's been a revolutionary shift in federal agency accountability to Congress in terms of deploying, managing, and funding IT. This accountability places IT innovation as a priority in the federal market. Cloud offerings and innovative solutions like Rubrik's are also changing the landscape and driving transformation.
You've helped several companies grow their presence in the federal sector. What did you discover about selling in this market?
My private-sector experience did not prepare me to work in a highly-regulated market that is not profit or outcome driven.
Beyond funding and the FAR, I discovered that many federal organizations are risk averse, as well as rife with internal politics, organizational change, and fractured decision-making. Winning requires patience and the ability to provide value to all interested parties.
What's your approach to scaling sales teams?
My approach to scaling teams is focusing on the immediate with an eye toward longer-term objectives. Defined metrics and milestones act as a barometer for timing incremental investment. With chemistry, communication, and attitude as the bedrock of team success, I form a team composed of people who are collaborative, coachable, transparent, trustworthy, team-oriented and have achieved previous success.
How do you incentivize top candidates to join your team?
Beyond compensation, people want to feel valued. When courting top candidates, I know that I'm both selling and buying. I strive to communicate a vision of success and articulate the critical role that they will play in achieving both personal and team success.
What is the biggest lesson you learned as a CEO?
I learned that your team collectively knows more than you do, so you must be a highly-disciplined listener and collaborator.
As a CEO, you are ultimately responsible for EVERYTHING. Your role is to define the future, form a high-performing team, steer the direction of the company, and delegate priorities. You must learn to effectively communicate with your customers, investors, employees, and partners.