Threat Monitoring & Hunting
Find malware and avoid reinfection
Prevent malware reinfection by analyzing the history of data for indicators of compromise to identify the initial point, scope, and time of infection.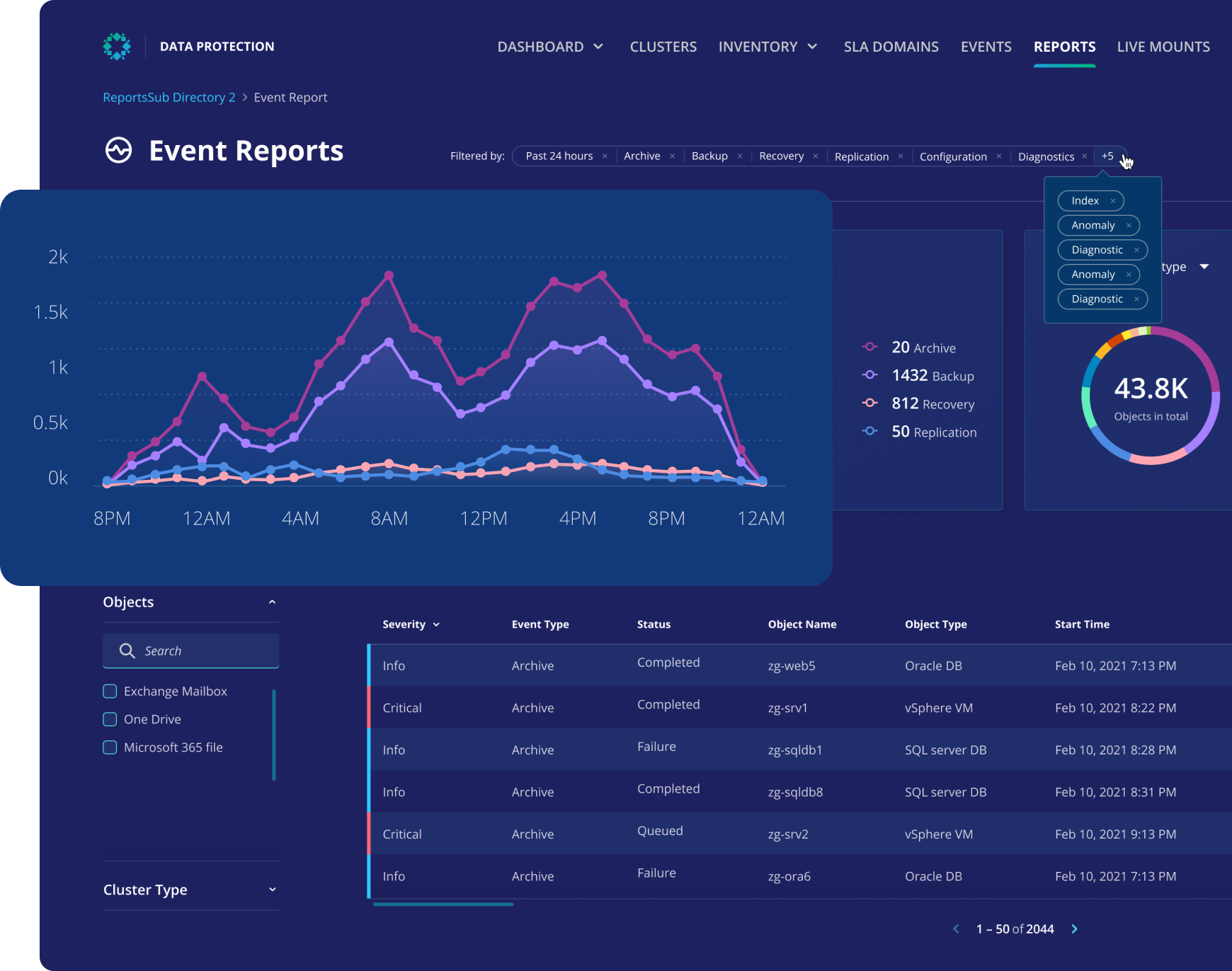 BENEFITS
Discover threats
Identifying what systems were first affected and when can be challenging. Rubrik Threat Hunting analyzes backup snapshots and provides insights that help avoid malware reinfection during recovery.
Scan for Threats
Scan backups using patterns, hashes, and rules for indicators of compromise.
Identify Recovery Points
Analyze backups to pinpoint clean uninfected snapshots to use for recovery.
Avoid Malware Reinfection
Leverage insights to quickly recover and avoid the risk of re-introducing malware.
Analyst Report
How to Prepare for Ransomware Attacks
This report from Gartner® shares key ransomware findings and what you can do to protect yourself from these vulnerabilities.

MALWARE IDENTIFICATION
Find the malware
Scan backups using file patterns, file hashes, and YARA rules to look for key indicators of compromise across all objects in the backup.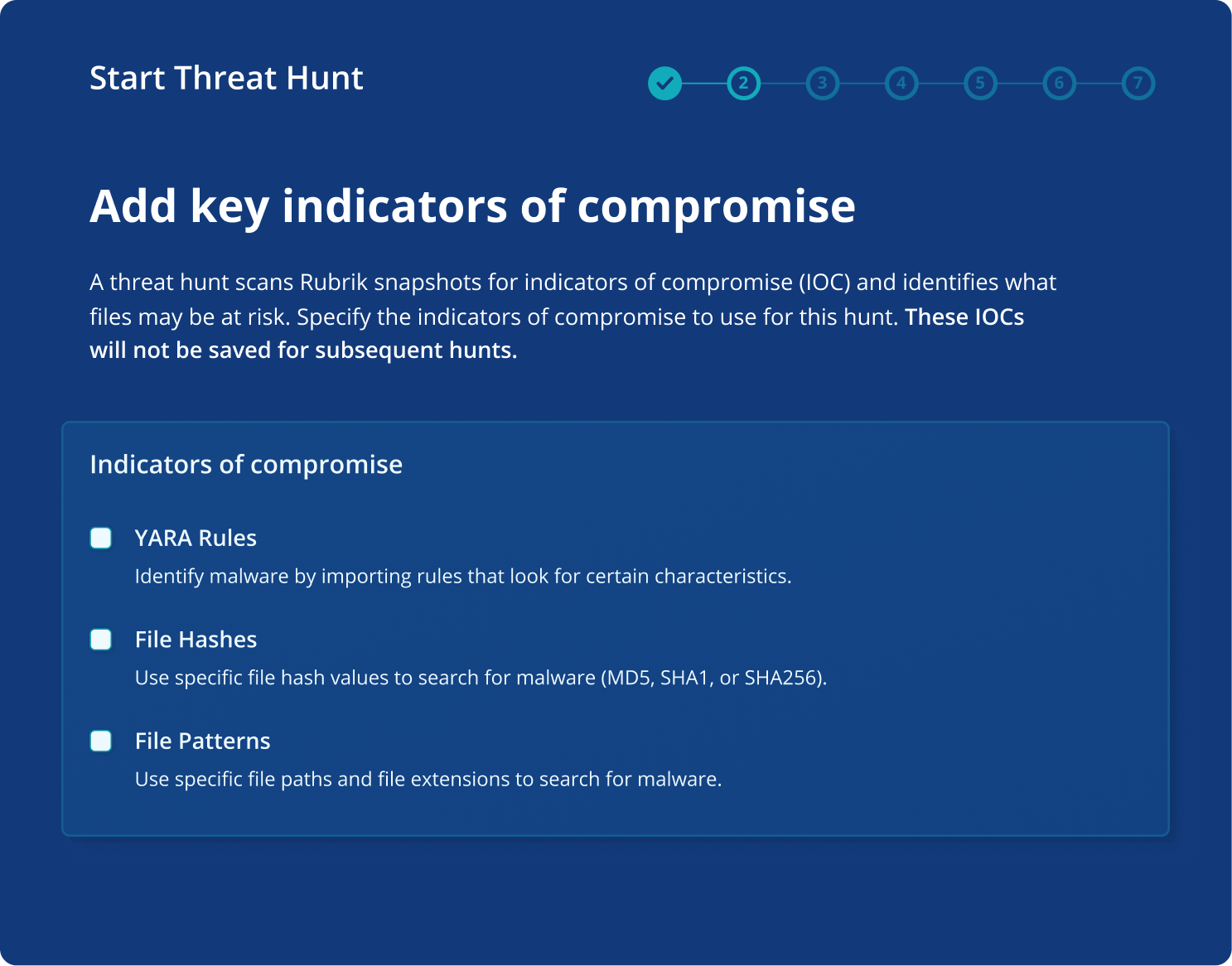 SNAPSHOT RECOVERY
Establish a safe recovery point
Analyze a time series history of backup snapshots to pinpoint a potentially clean snapshot.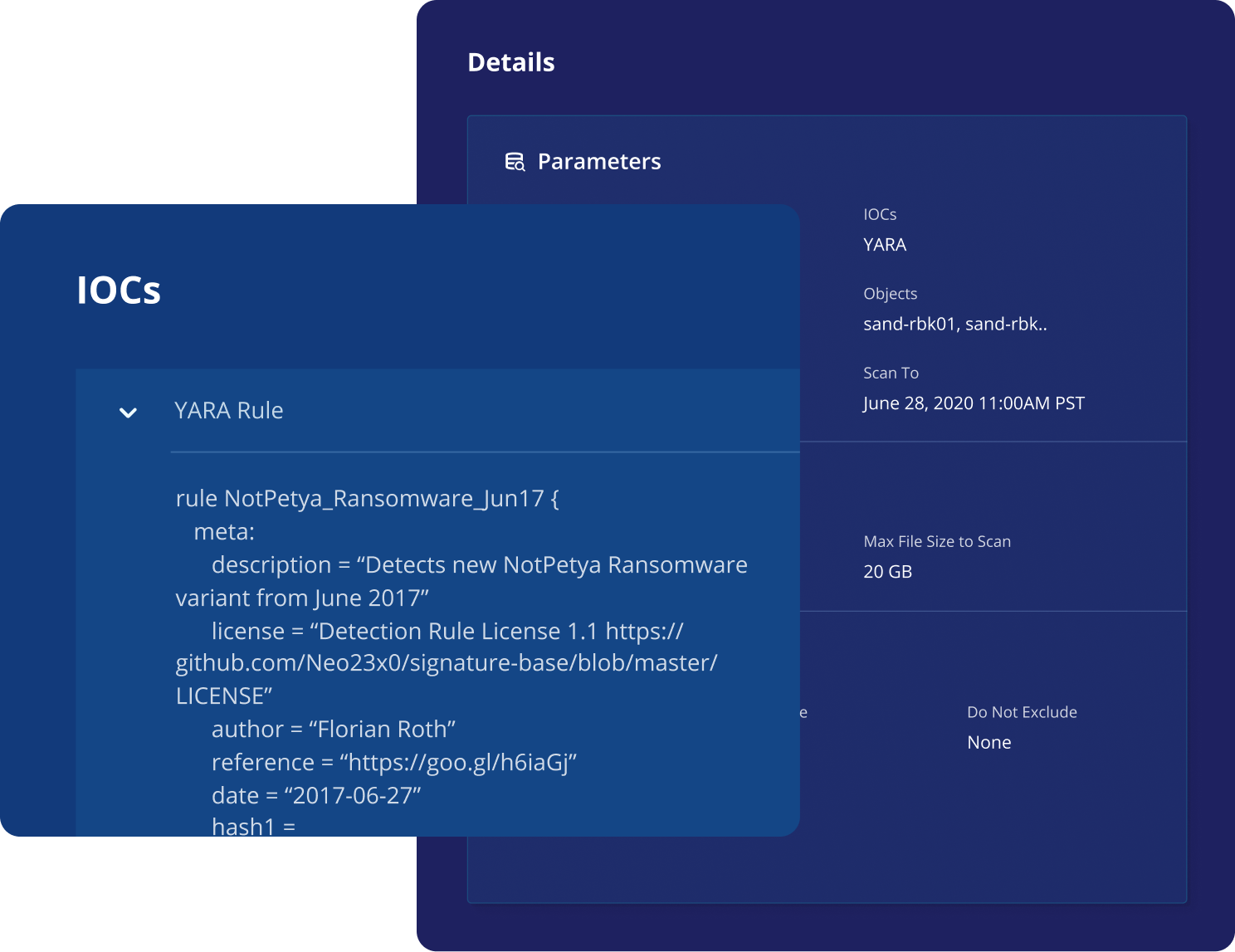 INSIGHTS
Document evidence for investigations
Leverage insights from IOC scans to provide evidence during internal and external cyber investigations.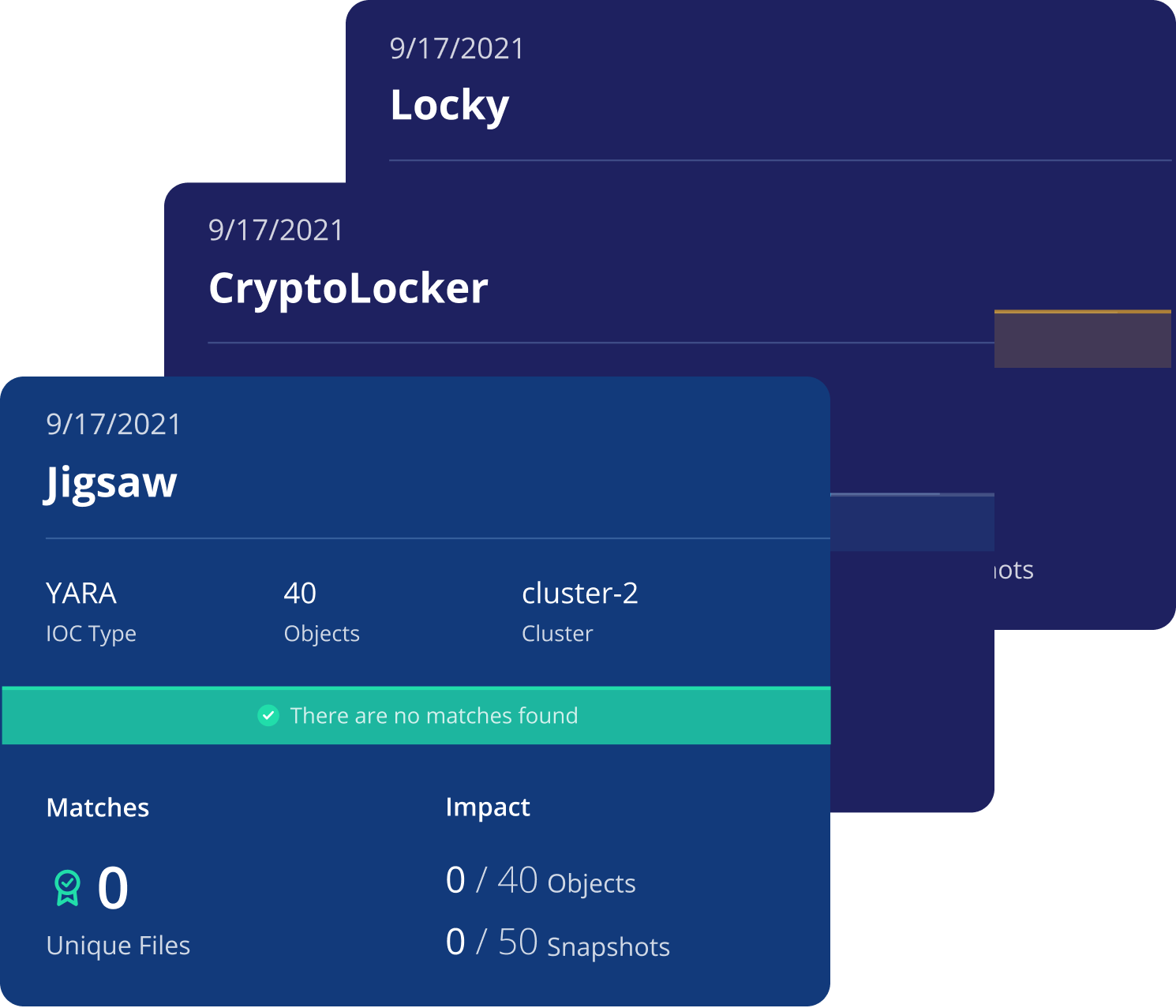 ebook
Ransomware Recovery for Dummies
Learn more about what ransomware is, how it impacts IT, and how you can quickly recover from attacks.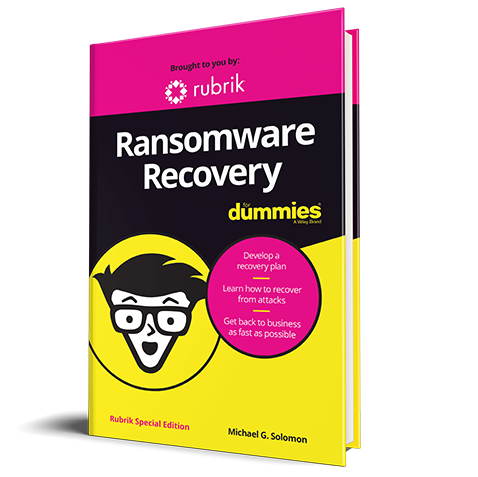 Ready to get started?
Get a personalized demo of the Rubrik Zero Trust Data Security platform.