Rubrik for MongoDB
Modern protection for modern databases
Automatically protect your MongoDB databases as they are created and deliver flexible recovery across on-premises and the cloud.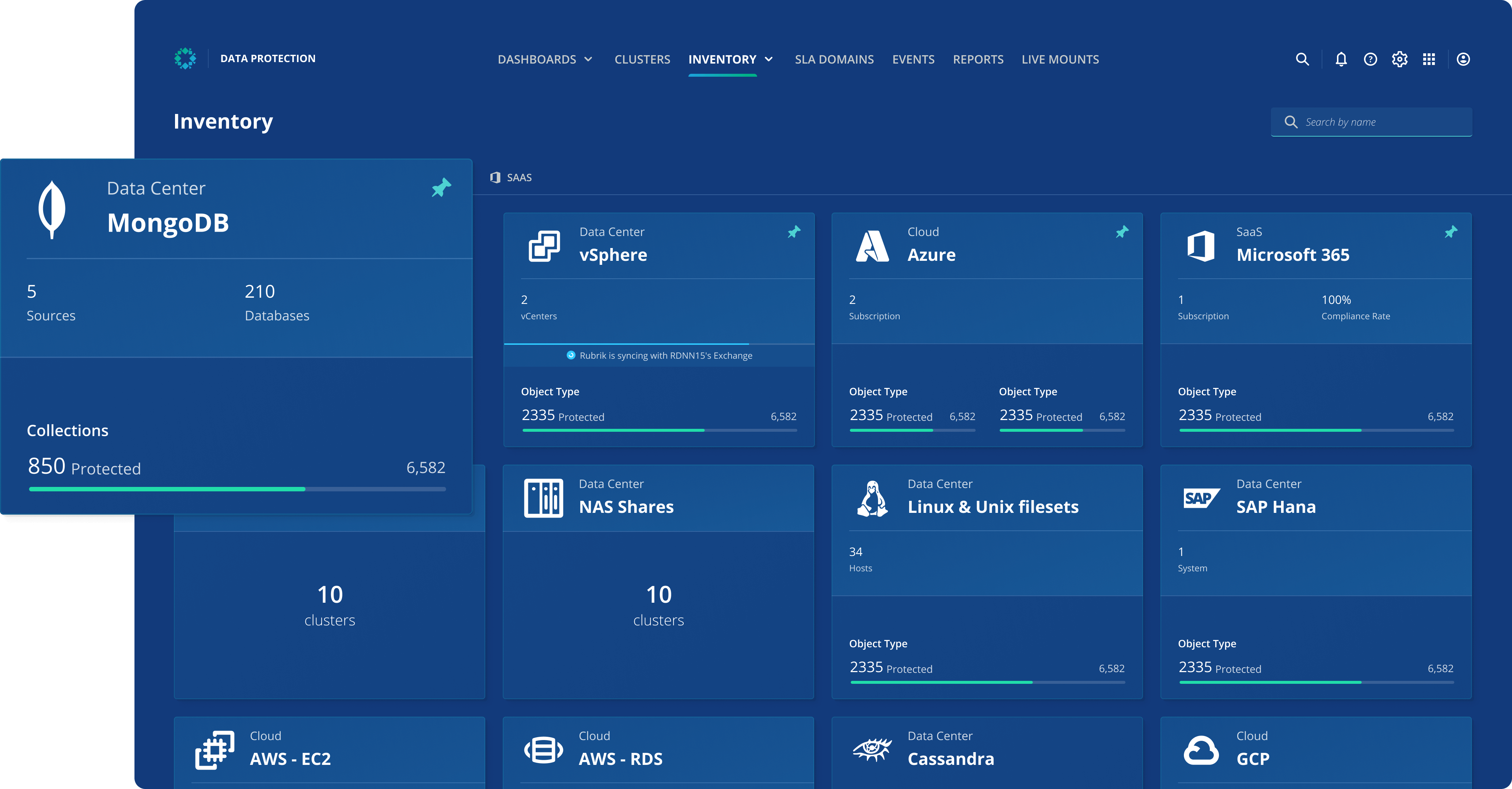 benefits
Flexible protection you can count on
Simplify the protection of your MongoDB databases with a single software solution that allows you to backup where you want and recover how you want.
Pinpoint Backups
Take application-consistent backups at the database or collection level without disrupting database and application performance.
Protect Everything
Centralize protection of geographically distributed MongoDB shards and replica sets with a single software solution.
Save on Storage
Reduce redundant copies of replicated data into a single consistent copy and amplify efficiency with an incremental-forever approach.
Analyst Report
Rubrik named a LEADER. Yet again.
Gartner® named Rubrik a Leader in the Magic Quadrant™ for Enterprise Backup and Recovery Software Solutions for the third year in a row.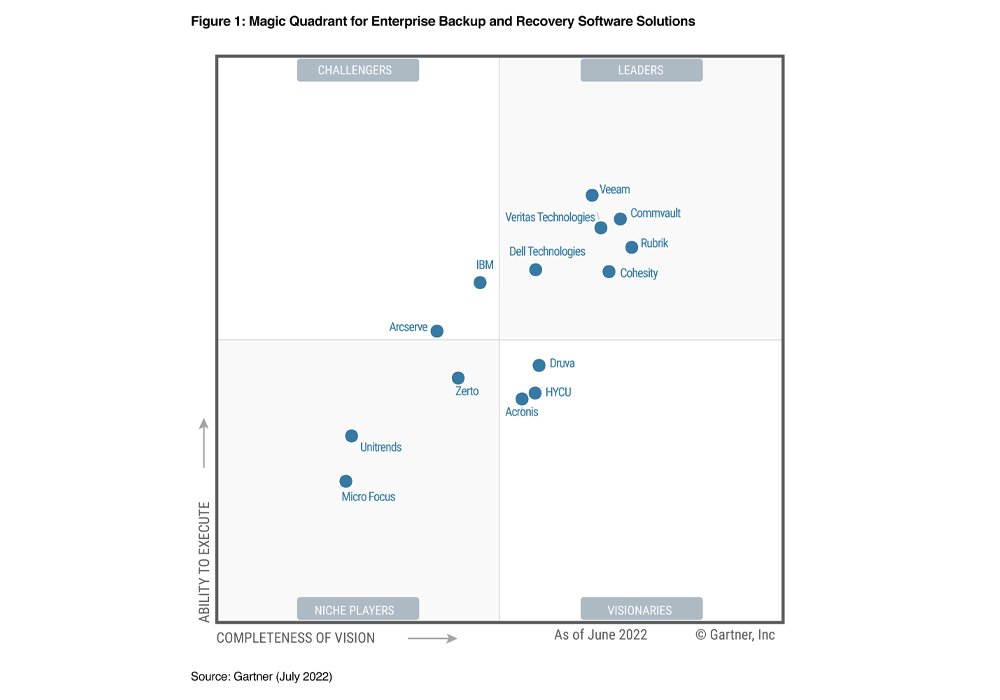 Zero Trust Data Security
Bring Data Resilience and Remediation to Your MongoDB Databases
Automatically protect your MongoDB data and rapidly recover to restore business operations.
Automated Protection
Stay protected without lifting a finger
Deploy Rubrik on physical servers, virtual machines, containerized environments, or cloud compute instances and automatically discover sources, databases, and collections as they are created. For sharded clusters, enter a single IP address for a source server and Rubrik will automatically discover all of the shards. 
Configure backup frequency and retention through inherited SLAs that can be assigned at the cluster level to automatically protect your databases or at the database level to automatically protect your collections.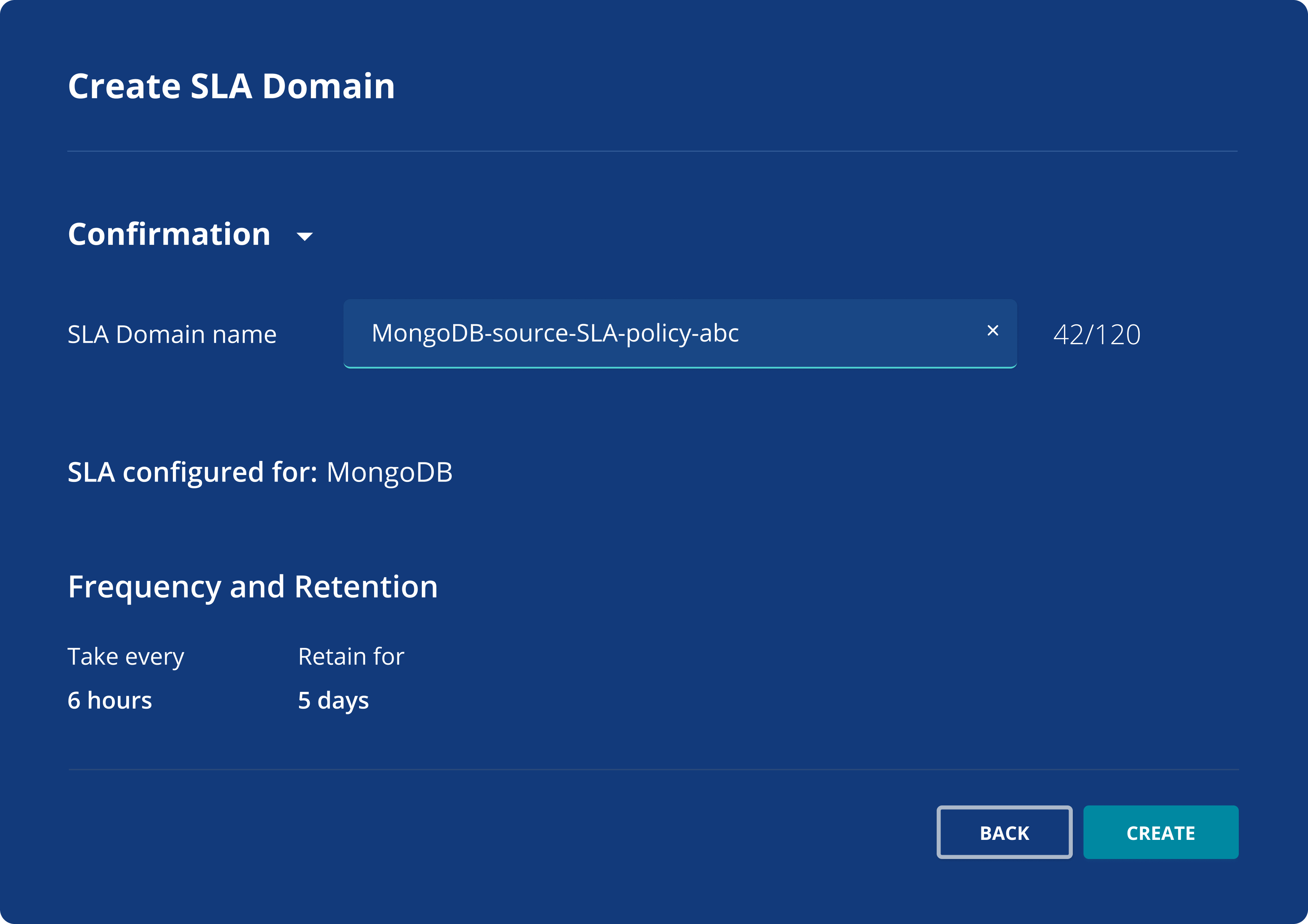 Flexible Recovery Options
Recover what you want, how you want
Leverage point-in-time recoveries to bring back the data you need. Recover complete databases or filter down to specific collections. Easily restore operations of geographically distributed with support for sharded to sharded, sharded to unsharded, and unsharded to unsharded across on-premises and the cloud.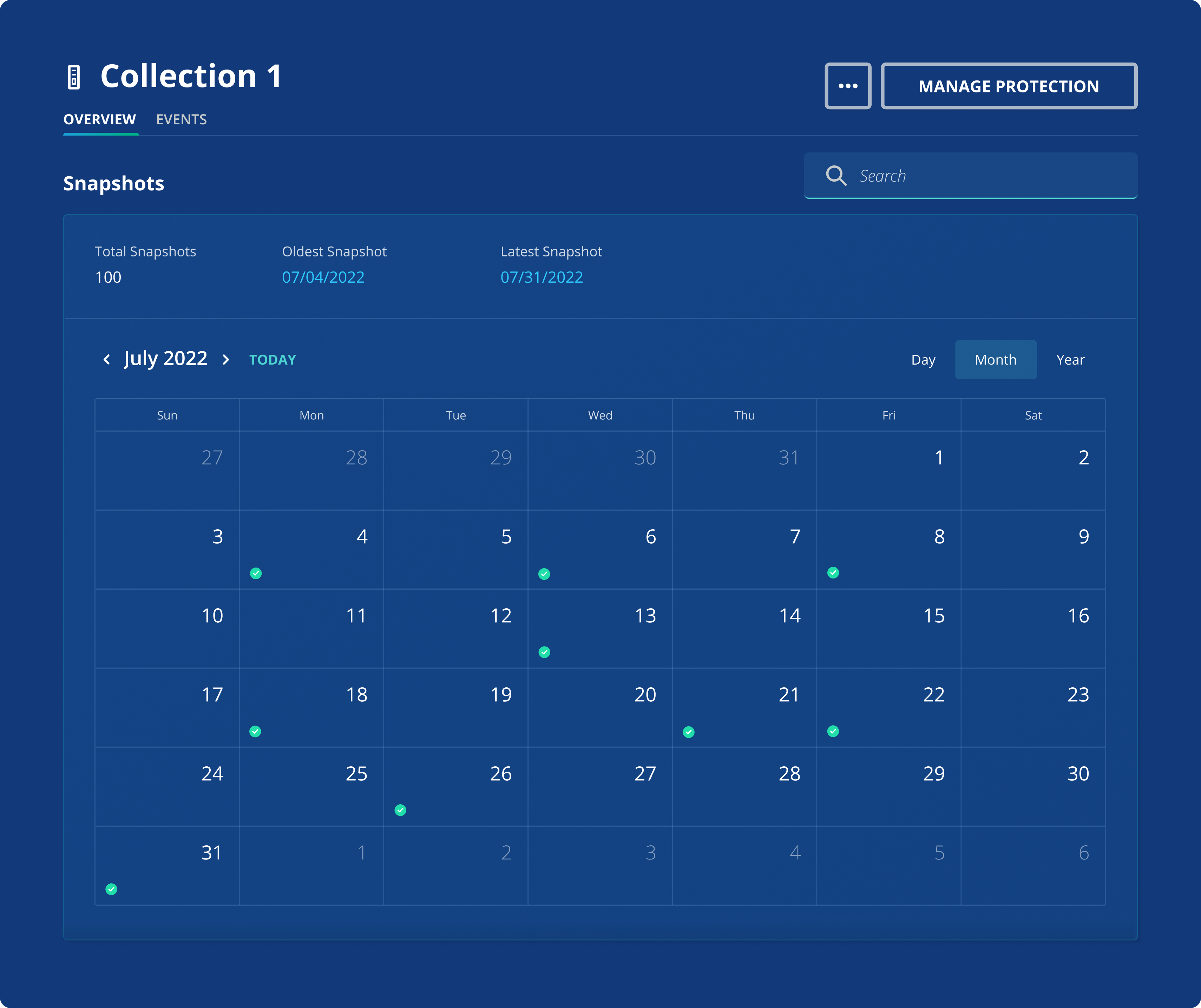 SaaS Platform
Unified management & reporting
Manage protection of all your databases across on-premises and the cloud with a centralized UI. Monitor operations with event audits and reporting to clearly identify tasks that have succeeded, failed, or have been canceled.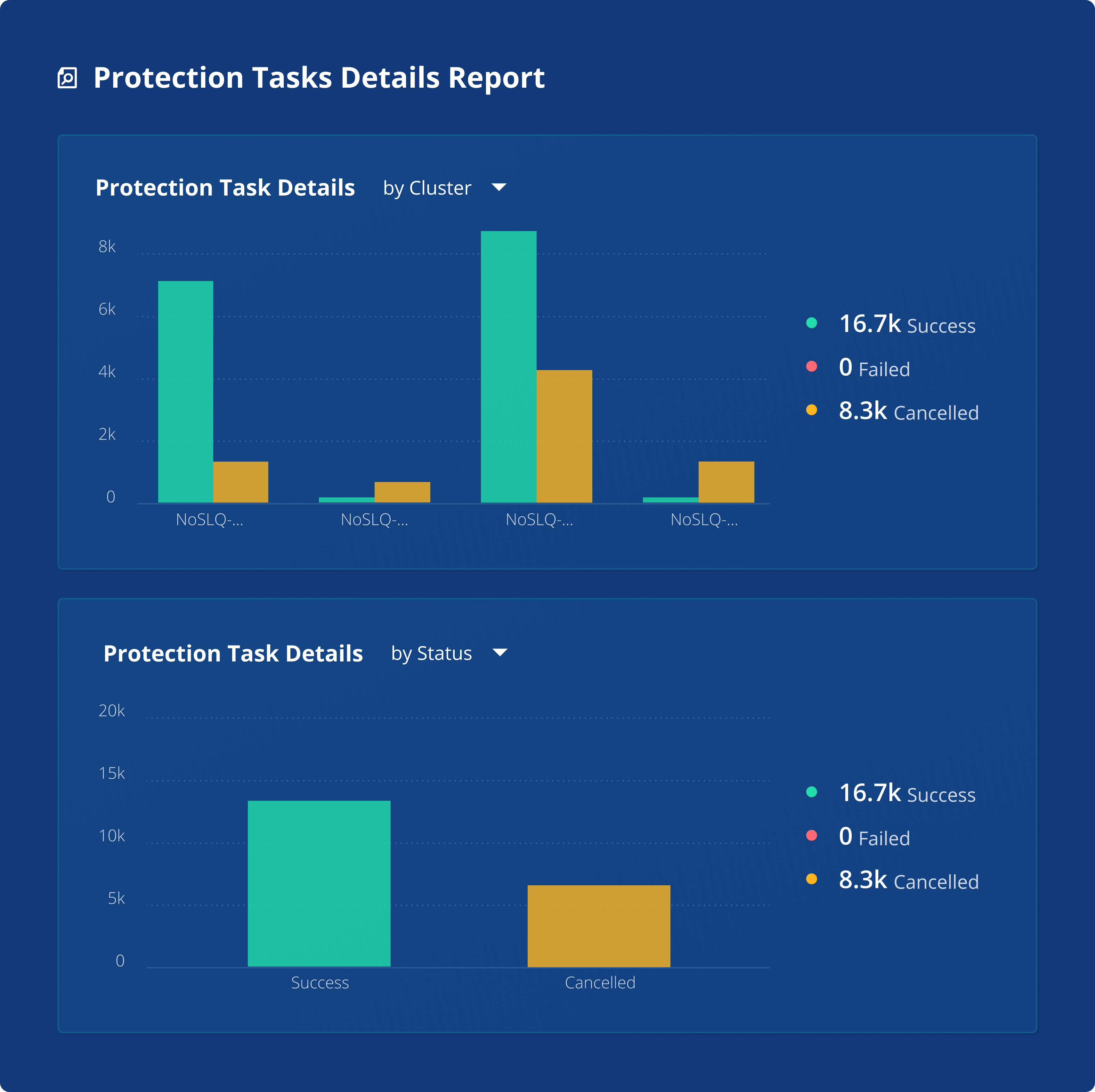 Resource Guide
Ransomware Recovery for Dummies
Learn how to build a recovery plan that makes sense and keeps your organization safe.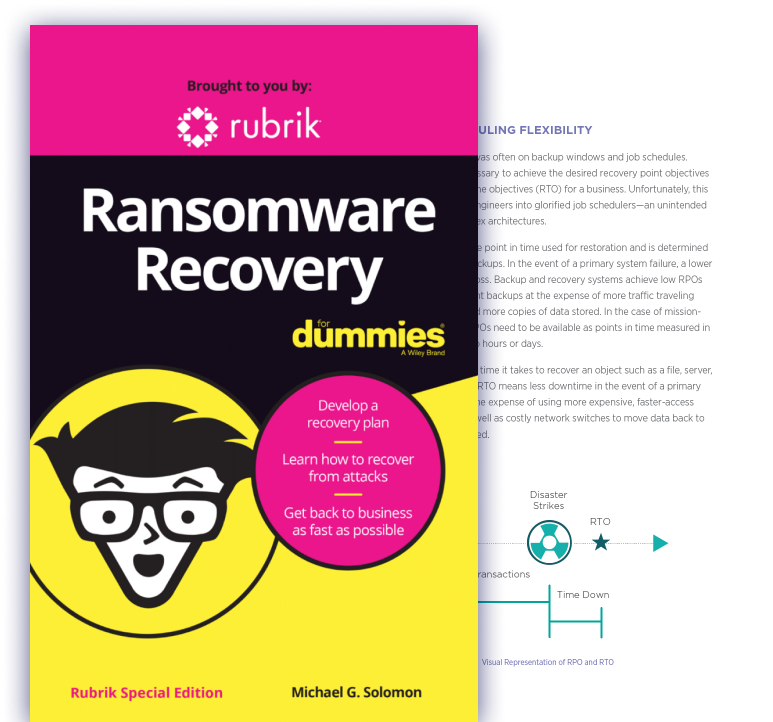 Ready to get started?
Get a personalized demo of the Rubrik Zero Trust Data Security platform.