Automated Oracle Data Protection
Get Your Time Back Without Losing Control of Recoveries
Streamline Manual Work
Automate database discovery and manage protection of large-scale Oracle database environments with a single SLA policy engine.
Control Recoveries
Recover databases without sending requests to a help desk. Deliver near-zero RTOs of Oracle databases running on-premises or in the cloud.
Ensure Recoverability
Validate Oracle backups from any point-in-time with no added storage. Quickly identify latest recovery points and get details on snapshots and log backups.
Access the Cloud
Mobilize data to the cloud for long-term retention, disaster recovery, or test/dev and protect Oracle databases in the cloud with the same features as on-premises.
Empowering Oracle DBAs with Modern Backup and Recovery
Learn about the new generation of tools that complement and extend your RMAN scripts for a seamless backup and recovery experience for Oracle databases.
Automated Discovery
Automatically discover all Oracle clusters, hosts, databases, and tablespaces by installing a lightweight connector on Oracle hosts or RAC nodes.
Automated Protection
Automatically protect Oracle databases by assigning inherited SLA policies at the host, instance, or database level. Define backup frequency, retention, archival and replication. You can even control how long Oracle archive logs are retained on the source.
Live Mount for Self-Service Clones
Quickly create self-service clones without impacting production or the need for added storage by mounting Oracle datafiles directly from backups. Create database test/dev clones to dissimilar hosts, disk groups, or memory configurations.
A Closer Look: Rubrik Live Mount
Spin up database clones in near real-time without the need for added storage.
Health Checks
Streamline database validation and perform Oracle recovery fire-drills without the need for a full restore of data files.
Queries & Restores
Easily examine a database to track when specific data changed without provisioning extra disk space by mounting multiple recovery points.
Compliance
Facilitate data governance and compliance by accessing previous versions, change history, and extracting data from a point-in-time.
Test/Dev
Accelerate application development without affecting production environments or provisioning additional storage.
One of the biggest advantages with Rubrik over legacy solutions is its policy-based management for Oracle RMAN workloads. Rubrik delivers the same simple user experience across our legacy, virtual, and cloud workloads.

Read customer story
It's a huge relief for us knowing that our most critical database is protected with Rubrik. We can instantly find our Oracle backups and files and recover quickly from any point-in-time snapshot.

Read customer story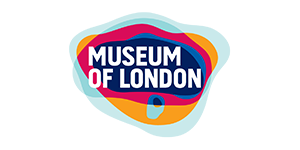 ---