MICROSOFT AZURE
Backup & secure your data in Microsoft Azure
Ensure data protection and recoverability across your Microsoft applications — including Azure VMs and Managed Disks, Azure SQL and Azure SQL Managed Instances, Microsoft 365, Azure VMware Solution, Azure Active Directory - coming soon, Azure Files, Azure NetApp Files, SQL Server, and physical or virtualized Windows with Azure backups from Rubrik.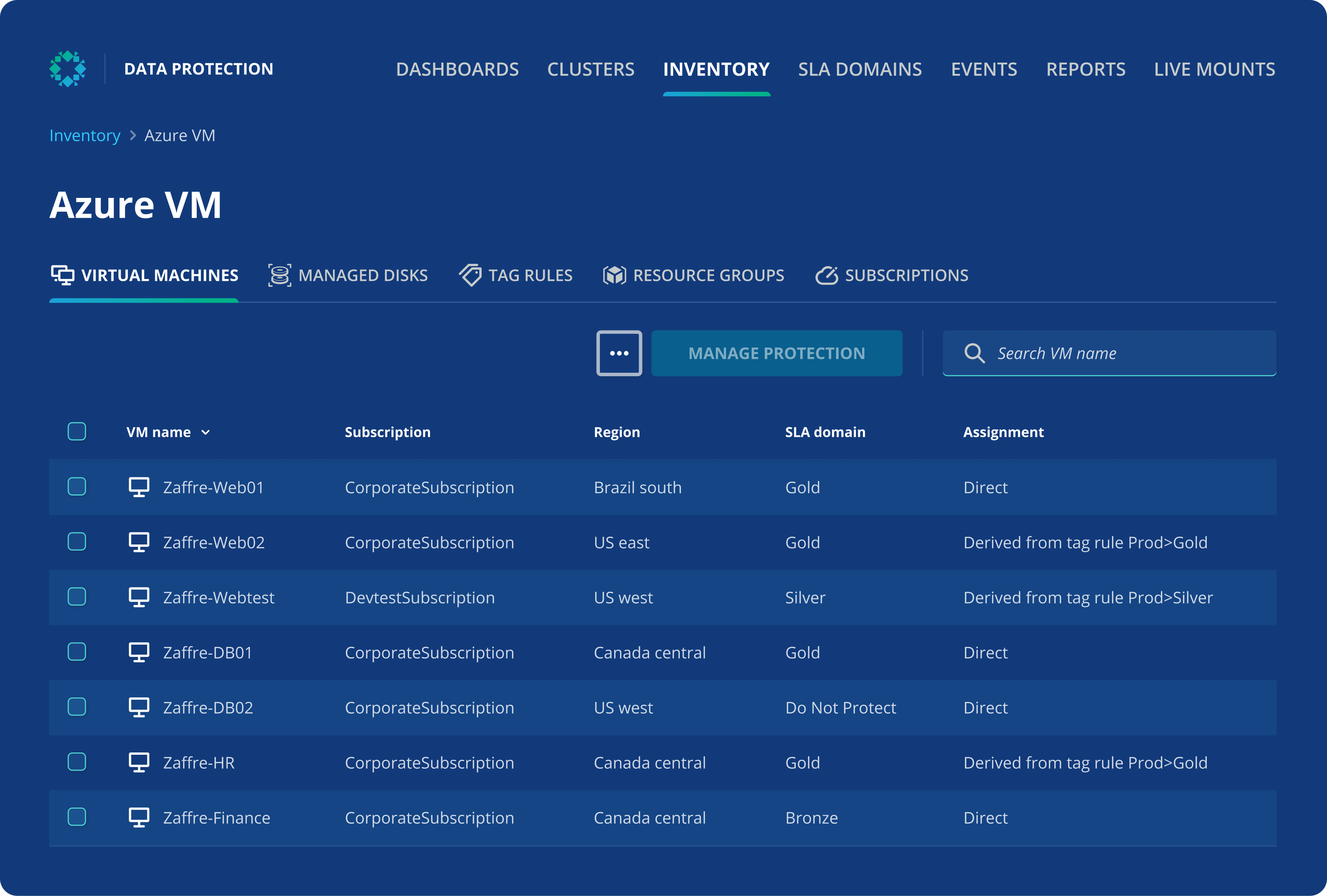 CYBER PROTECTION
Recover your data when ransomware strikes
Ensure your Azure data is resilient and recoverable from cyber attacks. While Shared Responsibility means you are responsible for protecting your data, Rubrik secures against data loss with a logical air gap and tight API integrations with Azure.
Manage Across Azure, Data Center, and Edge
Easily manage hundreds of subscriptions across multiple regions from a single management console. Automate data protection and eliminate manual job scheduling across enterprise, cloud and SaaS.
Securely Archive to Microsoft Azure
Send your on-premises application data to Azure for long-term. Tier data to WORM-locked Azure Blob Storage to optimize storage costs. Send data to Rubrik Cloud Vault for isolated, off-site copies in a Rubrik-hosted cloud environment built on Azure.
Reduce Data Risk
Help reduce data risk for Azure Stack HCI and for Azure VMs stored on Rubrik Cloud Vault. Discover what sensitive data you have and where it lives with Sensitive Data Monitoring & Management. Determine the scope of cyber attacks by identifying deletions, modifications, and encryption with Anomaly Detection.
Rubrik's native integration with Azure ensures we're able to maximize our storage efficiency as we scale our cloud footprint. This also allowed us to migrate off tape, eliminating unnecessary overhead and leading to immediate hard savings.

Read customer story
There are extensive data retention requirements due to the nature of our industry, and Rubrik was attuned to our need for a robust, future-forward solution that reduced data management complexity.

Read customer story
Rubrik also blew us away when performing MS SQL restores. MS SQL restores that previously took one week are done in 30 seconds with Rubrik.

Read customer story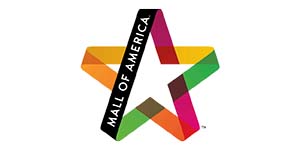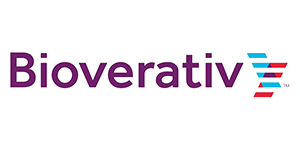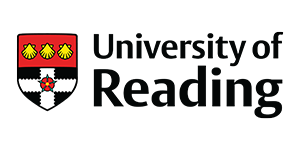 white paper
The Definitive Guide to Rubrik CDM
Learn how customers leverage Rubrik for disaster recovery, self-service management, ransomware defense, and more.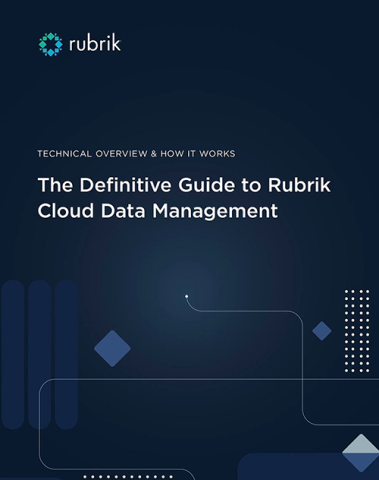 CLOUD SOLUTIONS
How Rubrik secures your data in Microsoft Azure
Simplify cloud security and Azure backups with built-in ransomware protection, application recovery, cloud archival, and data replication.
Ransomware protection
Keep data safe with cloud-native security and immutability for Azure SQL, Azure VMs and Managed Disks, and Microsoft 365 - plus, immutable snapshots of SQL Server databases.
Cloud migration
Migrate to the cloud for fast recovery of your data when you need it. Instantiate on-premises applications and workloads on Azure with automated VM to disk conversion for test / dev.
Long-term retention
Retain data in secure storage and optimize costs by tiering to a bunkered cloud account. Archive to Azure Hot or Cool Tiers while retaining instant access with predictive search.
Heterogeneous replication
Copy data across public clouds, Azure accounts and regions, edge locations, and data centers using global SLA policies.
SECURITY CONTROL
Boost your cyber resilience
Safeguard data in Microsoft Azure from compromise with, logically air gapped, immutable snapshots. Rest easy knowing data is encrypted in-flight and at rest.
Automate storage tiering
Tier Azure VMs and Managed Disks to an isolated Azure Tenant air gapped from your network. Leverage Blob immutability to ensure data integrity.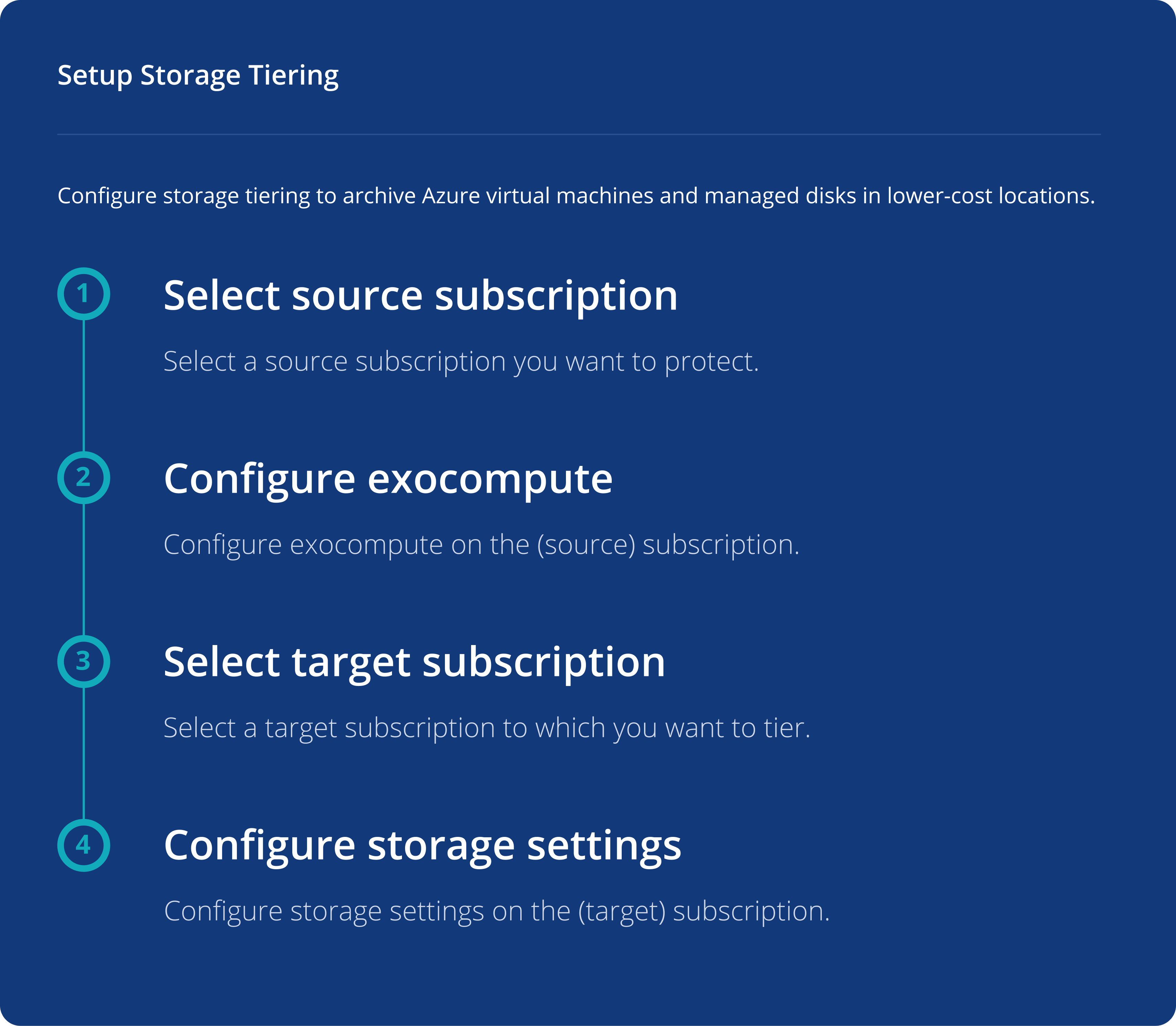 Enable fast, flexible recovery
Easily locate and access a single file with predictive search. Export and restore in a crash-consistent manner. Create a new Azure VM or Managed Disk in the same location for operational continuity or to a different subscription for testing / migration.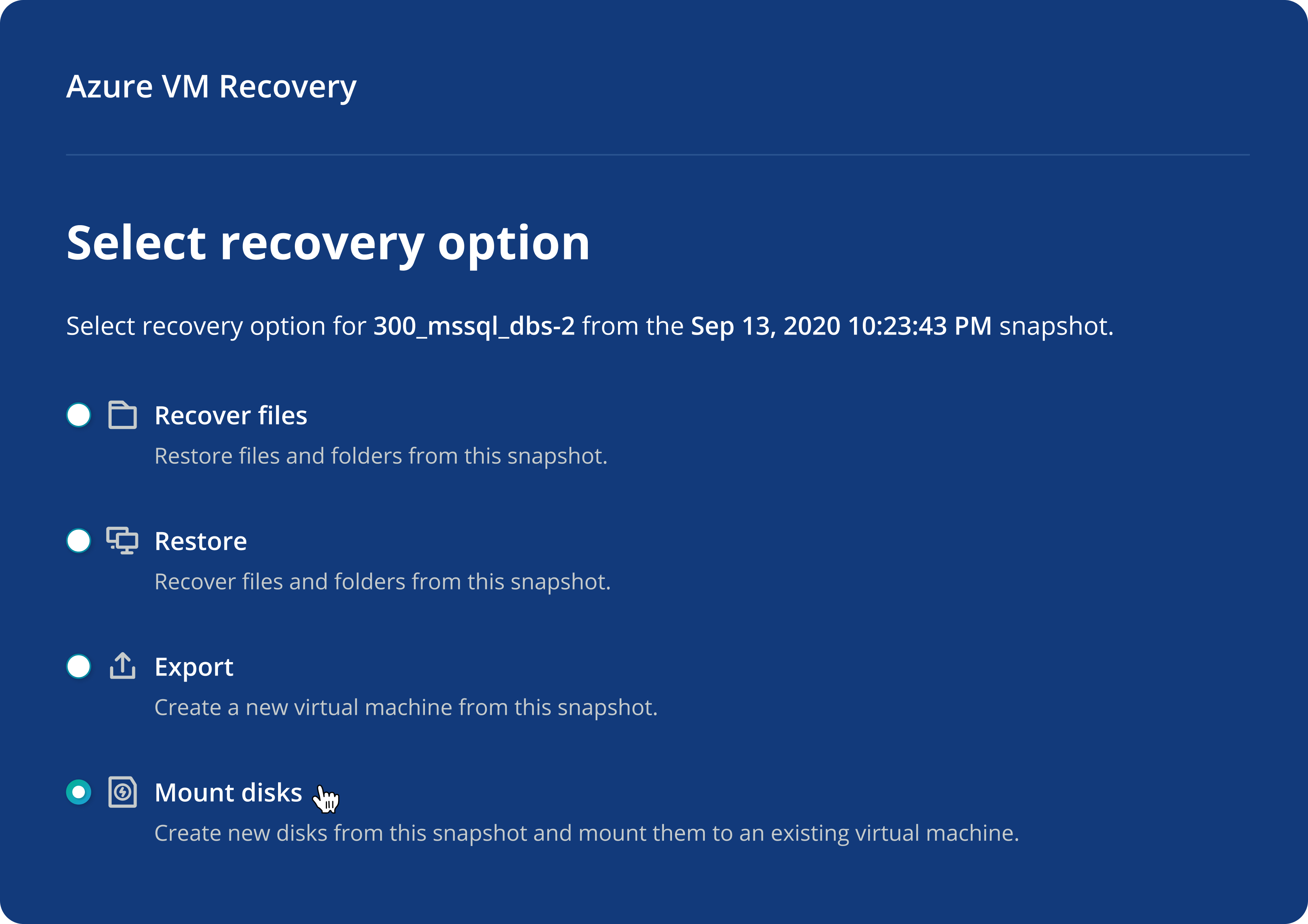 CLOUD NATIVE PROTECTION
Secure virtual workloads and native Azure applications
Protect Azure Virtual Machines, Managed Disks, and Azure SQL without the need for persistent infrastructure running in your Azure subscriptions. Leverage native Azure snapshot creation APIs for backup and recovery. No need to worry about deploying, managing, or patching long running compute instances in Azure or on-premises.
Meet business SLAs
Set up protection in minutes - not days or weeks. Auto-discover Azure VMs and automate protection by tags or apply to all resources in a resource group or subscription. Assign snapshot frequency, retention, replica region and duration across workloads to help ensure the required protection.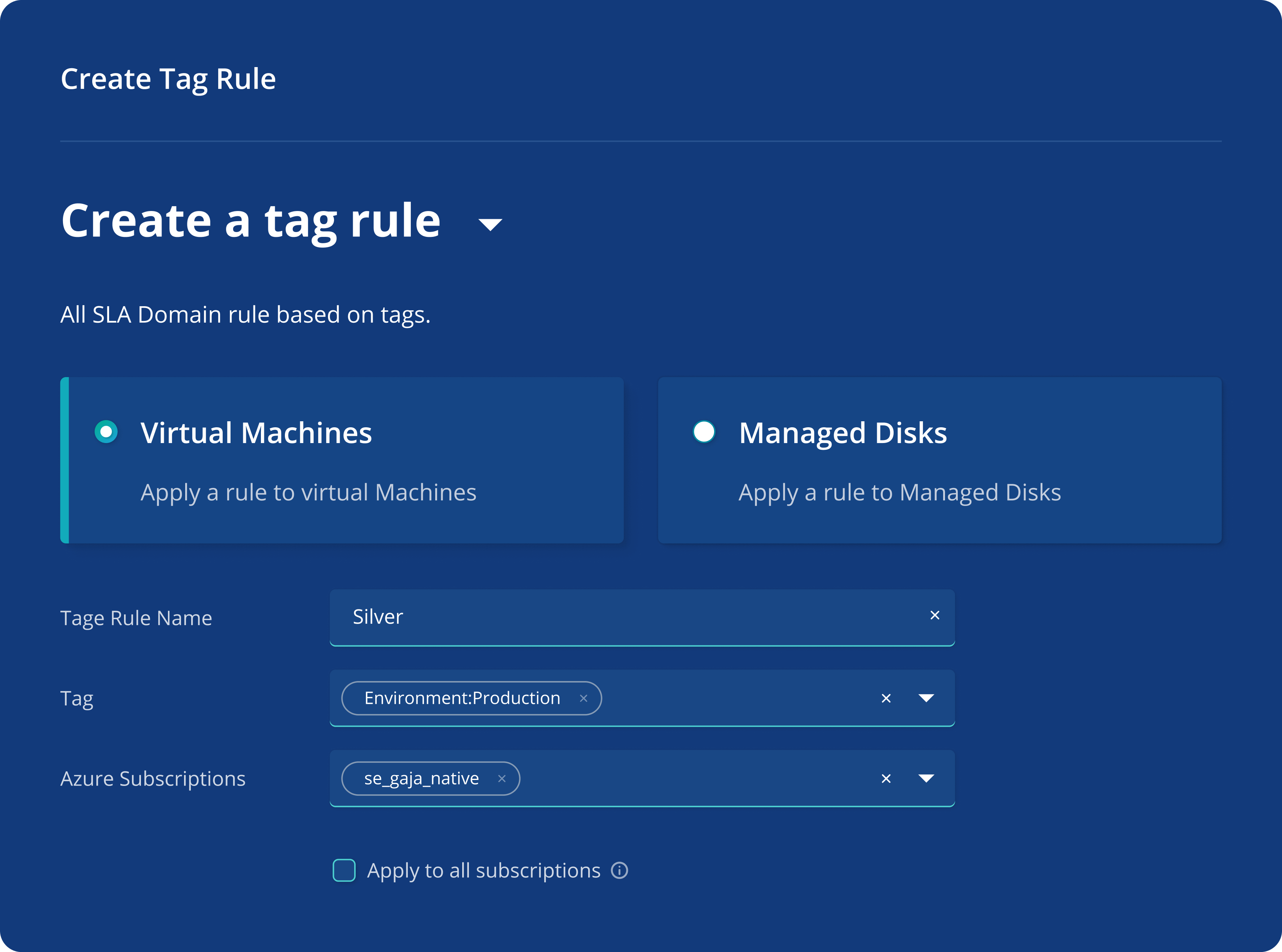 Secure Azure SQL
Reduce risk of data loss in Azure SQL with simplified, SaaS-based protection that secures new databases as they are added, to stay in compliance with business requirements and to keep data safe.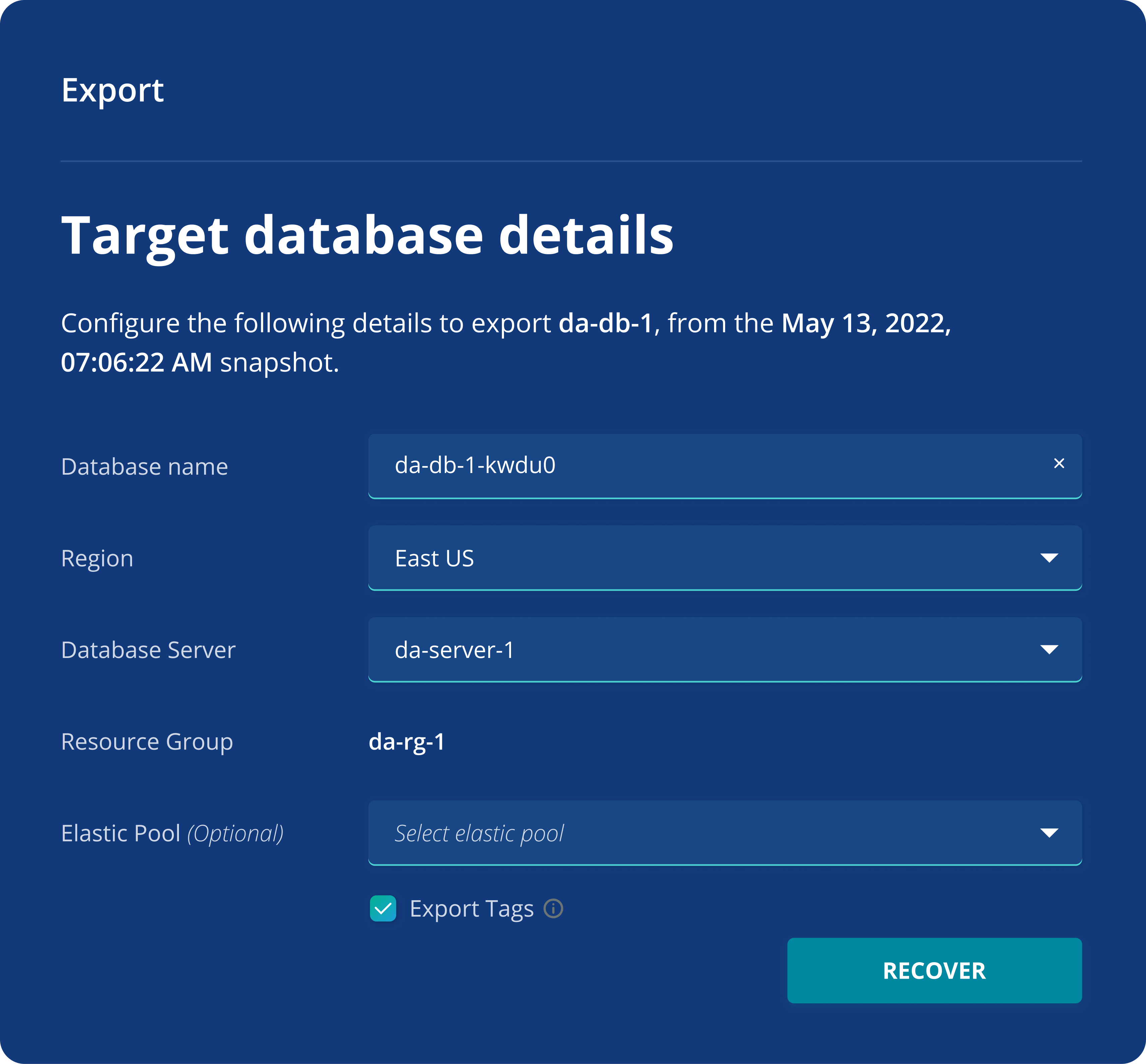 Protect growing, large-scale environments
Automatically provision workflows and backup services as you build and onboard cloud accounts through integration with Terraform, PowerShell, Ansible, Puppet, Chef, and more.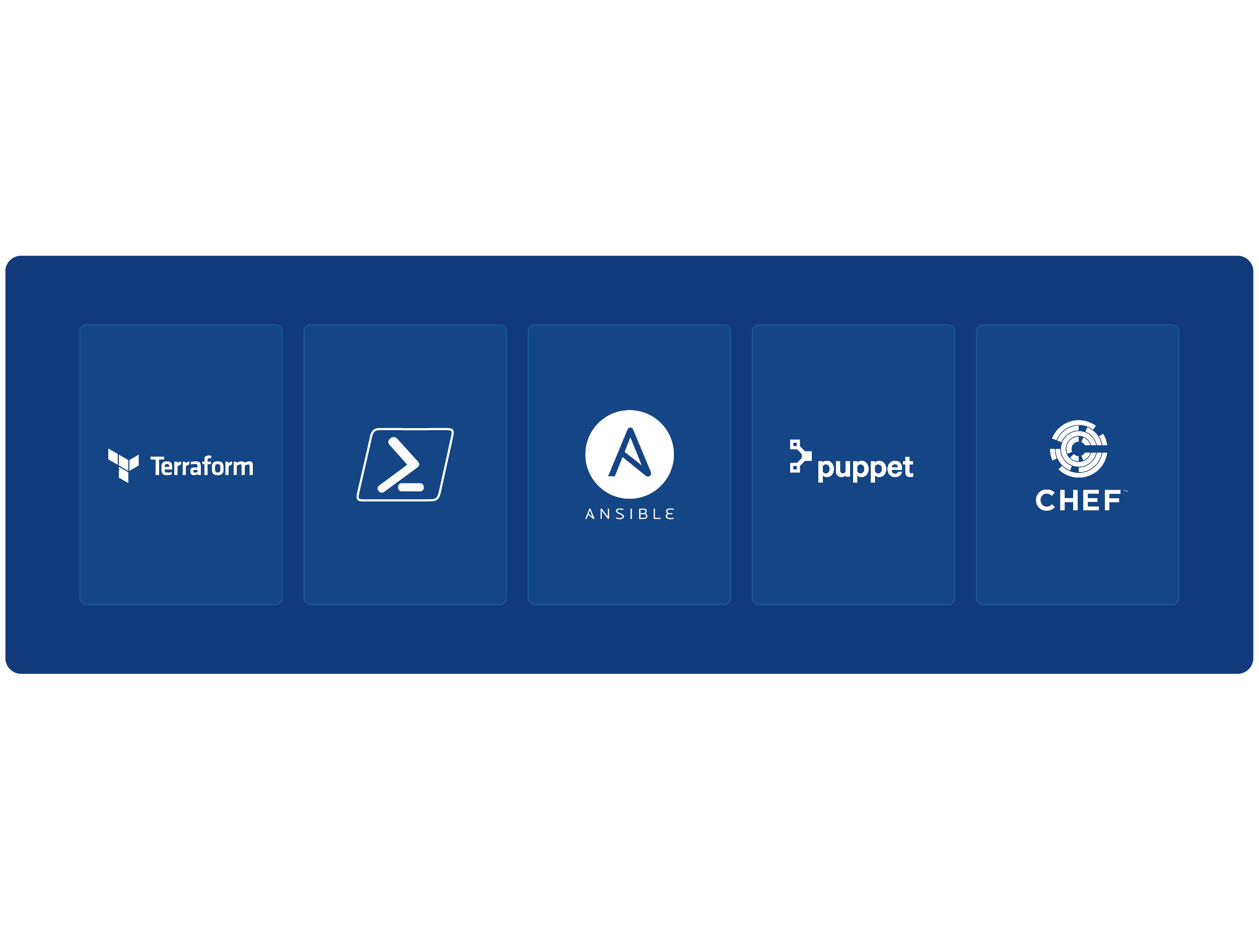 white paper
Definitive Guide to Zero Trust Data Security
Cyber threats are growing at an alarming rate. Learn how to protect backup data and minimize the impact of ransomware attacks with Zero Trust Data Security.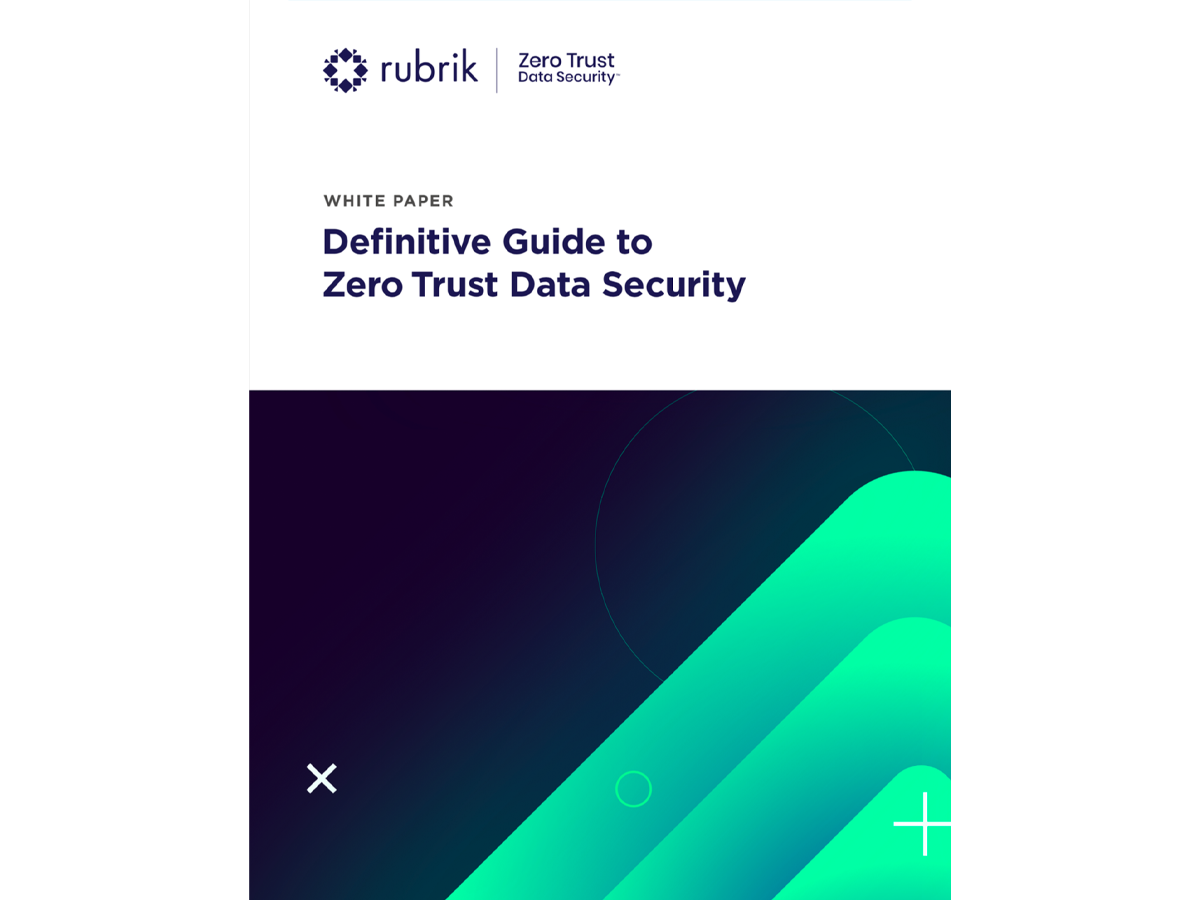 DATA MANAGEMENT
Gain control with global visibility
Consolidate data protection and reporting across Azure regions, subscriptions, and tenants.
Achieve Data Governance and Compliance
Simplify protection with one policy engine that protects data on premises, on the Azure platform, or in Azure Blob Storage plus other private and public cloud workloads. Easily monitor SLA compliance and infrastructure health.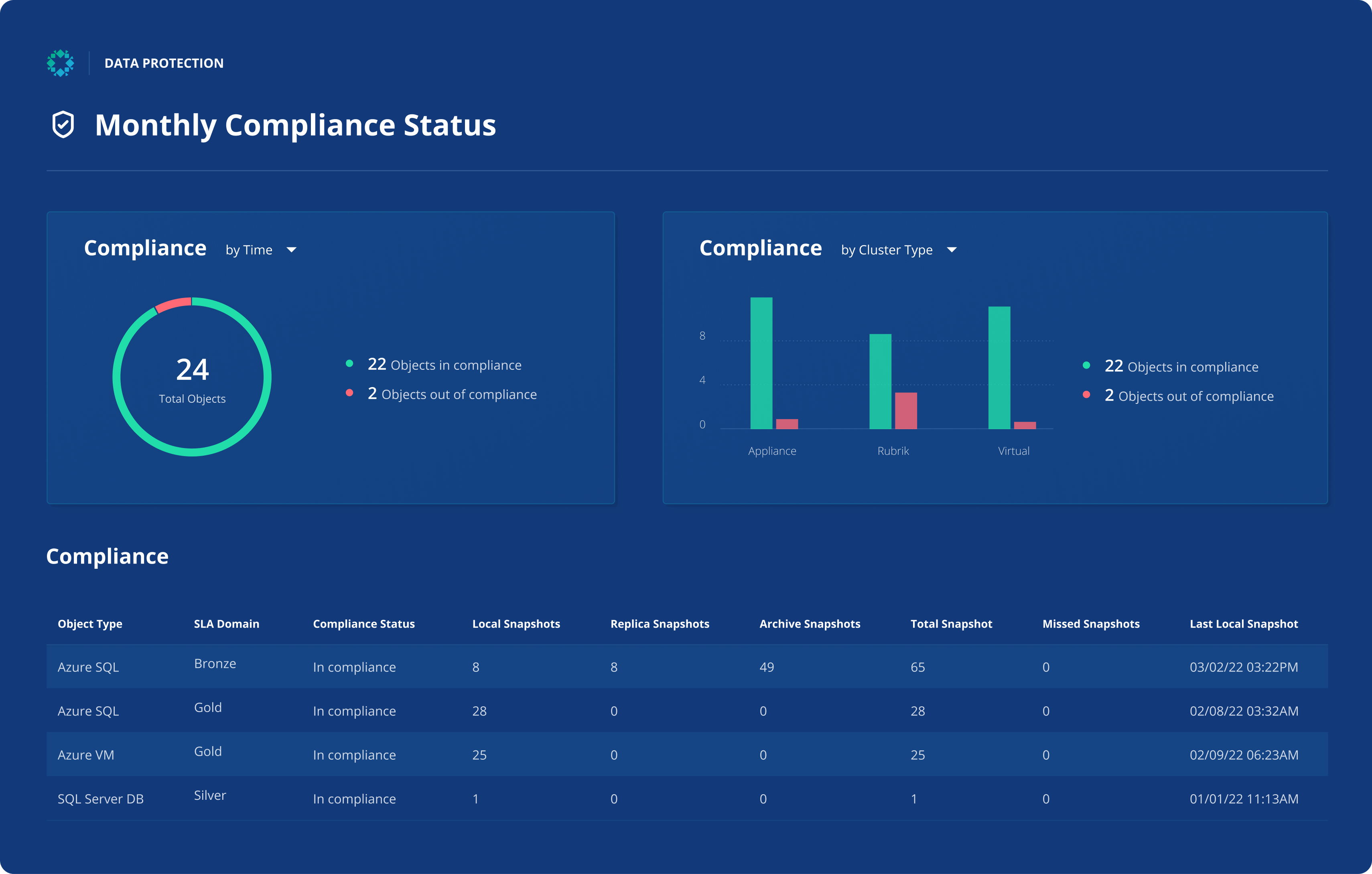 Centralize Management
Quickly be alerted to critical events across your Azure, hybrid-cloud and SaaS data with customized dashboards. Manage role-based access controls (RBAC) from a single console.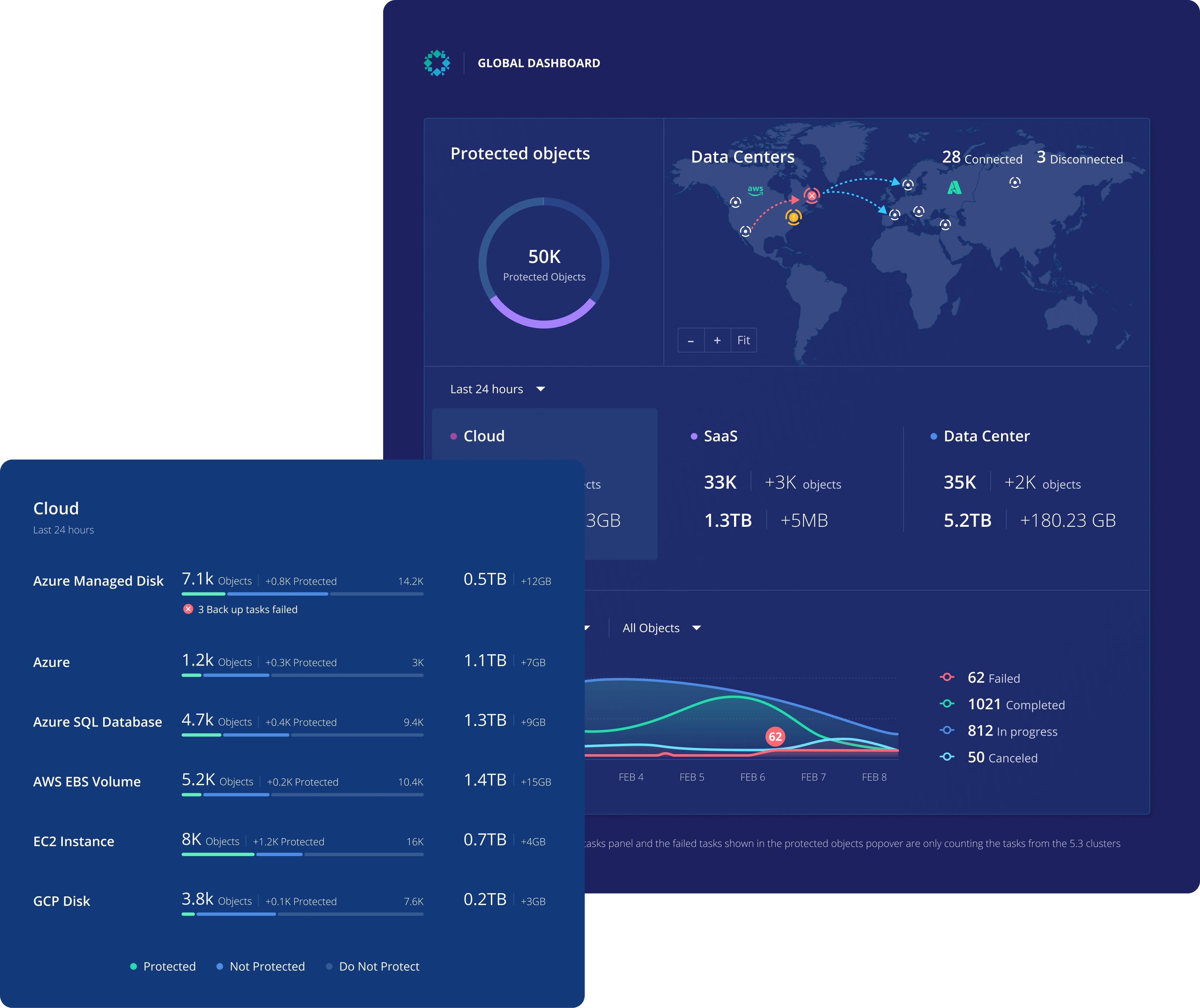 Ready to get started?
Get a personalized demo of the Rubrik Zero Trust Data Security platform.
Safe Harbor
Any unreleased services or features referenced on this page are not currently available and may not be made generally available on time or at all, as may be determined in our sole discretion. Any such referenced services or features do not represent promises to deliver, commitments, or obligations of Rubrik, Inc. and may not be incorporated into any contract. Customers should make their purchase decisions based upon services and features that are currently generally available.