In 2014, a VC and three engineers embarked on founding Rubrik. Three years later, the company has grown at an unprecedented pace. In celebration of Rubrik's 3rd Birthday, I sat down with each co-founder to learn about their experiences and insights on innovating a previously untapped industry.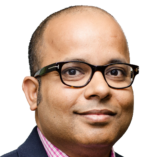 Bipul Sinha – CEO
What has been the biggest surprise about starting a company?
Hiring top-quality talent. When we started the company, all of us had careers that involved working with highly-talented people. Part of me expected our network to follow us to Rubrik. I found that this wasn't the case, as many people who are established in their careers are hesitant to take on the risk of a startup.
We have managed to succeed in hiring excellent talent, but it was much more difficult than I expected.
How has your mindset on leading a business changed since founding Rubrik?
The biggest shift has been in my mental framework. As a VC, you're a skeptic and are looking at the downside. As a founder, you're an optimist.
I think of human beings as having two states: a state of intellect and a state of will. The VC is in this state of intellect. The founder, on the other hand, is focused on executing the plan–a state of will. Part of starting Rubrik meant transitioning from one state to the other.
What is the most valuable lesson you've learned at Rubrik?
I have learned how to balance building with selling.
A company can be building infinitely, but then it would miss out on market opportunity. If a company sells too early, it is likely delivering an underdeveloped product. So, I've learned that success requires balancing the messiness of creation with the difficulty of going to market.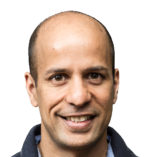 Arvind Jain – VP of Engineering
How would you describe the structure of Rubrik's engineering team?
From the start, engineering has used a flat structure. The main reason is that we've always focused on building a team of strong engineers; they are self-starters, work hard, and can manage themselves.
We also employ a fluid structure – meaning our engineers don't work on one specific thing – so that everyone can engage in projects they like. This approach helps develop more capable engineers. We also have found that engineers are happiest in this type of environment since they don't get bored.
The most unique part of our team structure is its flexibility. We plan for releases every 6 weeks and form new teams. For those 6 weeks, we assign a new lead per project.
Our goal is to enable engineers at all levels to gain experience in leading a technical project. This aspect of our structure has been very effective in terms of learning opportunity. It also has helped us maintain a flat structure.
Prior to co-founding Rubrik, you spent 10 years at Google and are a Distinguished Engineer. What has been your favorite part about starting your own company?
The best part is the everyday-experience of being at Rubrik. It feels like I'm working with my close friends, and there is a level of warmth and understanding that is greater than what I felt in my prior jobs.
At Rubrik, we're not competing against each other. We're all aligned on achieving the same goal, and that's very powerful – it creates a friendly, energetic environment.
You're known as Rubrik's Master Avocado Picker. What's your secret to finding the perfect avocado?
Some people claim that the best method is removing the stem to see the color of the meat. I don't find this is the case. Instead, I seek avocados that are firm, with just a slight softness to them.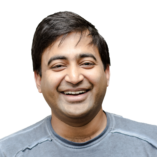 Soham Mazumdar – Architect
What is your biggest learning from developing a project since its inception?
I have a greater appreciation for how important it is that a team works together to create and achieve goals. A project at Rubrik's scale fundamentally needs a whole team to contribute to it. No single person has all the answers, so you must rely on a team collectively to solve problems.
I'm very proud of the set of people I get to work with; it's honestly the best team I've ever encountered.
Rubrik is known for being user-friendly. What is your philosophy on balancing a simple interface with complex technology?
The hallmark of a great technology is that it's atmospheric – it just disappears. Popular products don't feel like technology to users. They feel natural, no matter how complex the backend is.
To reach this balance, instead of focusing on technology, think about the problem. By focusing on the customer's problem, you will automatically find an effective way to solve it.
Which Rubrik feature has been your favorite to work on?
I'd have to choose SLA domains because they're the essence of simplicity. Most solutions center on the specific jobs or steps to achieve a result. An SLA domain instead focuses on what the end state or business objective is, and figures it out for you. No instructions necessary.
SLA domains are effectively the brains of Rubrik's system, so it's exciting to build something that comprehensive.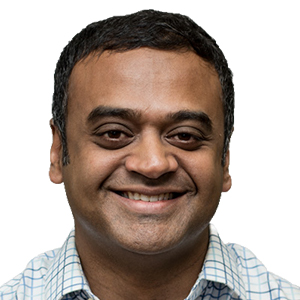 Arvind Nithrakashyap – CTO
Which part of Rubrik's technology excites you the most?
Our commitment to a simple user experience. To make a product simple on the front end, a lot of high-level building happens on the backend.
In all, my favorite part has been building a fault-tolerant and vendor-agnostic system that simplifies the user experience. It's a difficult problem to solve, so it's gratifying to see customers enjoy our solution.
From a technical perspective, how has Rubrik's vision shifted over the past three years?
Our overall vision hasn't changed, but the focus has evolved. We always knew we wanted to build for public cloud. Our strategy was to start with a specific problem and then grow.
When Rubrik was founded, there were two clear trends: virtualization and cloud. Enterprises used virtualization for efficiency, yet they relied on legacy data protection products. Our priority was helping customers solve pain points in this area.
As a small company, we started as a hardware-agnostic platform for backup and recovery. Now our focus has expanded towards a software fabric that easily provides access to historical and current data—whether on cloud or on-premises.
What's been the biggest surprise for you at Rubrik?
I knew that we'd sell to enterprise, but I was not expecting it to happen this quickly. Usually, enterprises take a while to adopt new technologies.
We presented our vision of the company, and it aligned with enterprises' strategic goals in terms of moving to the cloud, automation workflows, and provisioning models. So, they were willing to come on this journey with us much earlier than is typical.