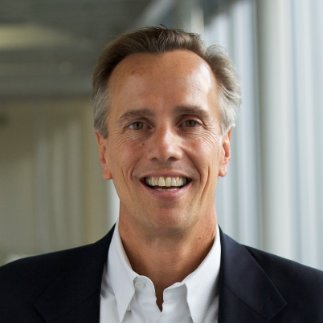 Mark Smith recently joined Rubrik as EVP of Global Sales and Business Development. He brings over 25 years of experience building high-performance global sales, marketing, and business development teams at companies such as Arista Networks, Infoblox, and NetScreen. He has also been named one of VARBusiness' Top 100 Executives of the year.
At Rubrik, we're excited for Mark's expertise, successful track record, and sense of humor. I had a chance to sit down with Mark and chat about what he's learned throughout his career.
As a sales leader at four highly successful companies, what is the most valuable lesson you've learned?
I've learned that everyone needs to be on the same page and share mutual respect. All teams must pull with the same energy and in the same direction to accomplish great things. Achieving this balance means eliminating the cynics and the passengers who are not pulling their weight.
You've helped four companies grow from the startup stage to IPO. How does going public shape a company's progress and innovation?
From a sales and marketing perspective, it provides a huge uplift in awareness. The IPO itself is an enormous PR event and has a huge immediate impact.
The growth a company experiences pre- and post-IPO allows it to accelerate product development. Also, the larger customer base gives better guidance to product marketing on industry trends and allows the company to capitalize on market shifts.
What makes Rubrik different from the previous four companies?
First, there's a clear vision and plan for fast growth, which is much more of a top priority than in other companies at which I've worked.
Also, I've noticed the incredible enthusiasm level at Rubrik; there's an extra inch of enthusiasm spread across the entire company.
What are three attributes you look for in a company before joining?
The first thing I scope out is people. Most importantly, I need to see that leadership at the top shows integrity. Secondly, the company's product solution must be disrupting the market. And finally, the total available market (TAM) must be huge.
How do you balance scaling teams with hiring high-quality talent?
My approach is straightforward: don't compromise. No matter how long a search takes to fulfill a role, don't compromise on any hires.
What are common qualities of a great salesperson?
Success at previous tech companies and a proven ability to sell products extremely well are imperative. It's also important that he or she has a strong rolodex of customers, as well as channel and technology partners. And a candidate must be very smart, which is assessed primarily through reference calls with people whom we know and trust to give us an accurate picture of the individual.
What do you know now that you wish you had known 20 years ago?
Understanding the importance of a path to profitability. This is in comparison to driving a business with no consideration of the bottom line. I began learning this in 2004 when a board member from NetApp said to me, "You're a good VP. Now become a good businessman."
Running a business doesn't mean driving an agenda to grab as much budget for sales as possible (to the detriment of other departments). The company and the sales team will fail without great product, support, and innovation. My experience has left me with a new appreciation for understanding the balance required to run a business.
What is the biggest adversity you've faced in your career?
My biggest adversity was while I was at a company, Apptitude, where we finally had to sell the company because we couldn't build a quality product. In fact, it took down entire customer networks.
Eventually we had to pivot from selling a product to licensing the core technology so we could keep the cash flow long enough to get the sale of the company completed. Accepting the need to adapt and change strategies was a big learning point in my career.
What's your favorite book?
Crossing the Chasm: Marketing and Selling High-Tech Products to Mainstream Customers by Geoffrey A. Moore.
This book is one of my favorites, as it really points to how to think in terms of entering markets for startups. The book is about establishing beach heads into a vertical market and going broad and wide in the space.
What is something that you're passionate about outside of work?
My wife and I have been very involved in an orphanage in Rybnoe, Russia through a nonprofit called Children's HopeChest. The organization sponsors programs around the world to help disadvantaged youth – a vision that is very near and dear to my heart.
We've worked extensively with the program over the last 8 years to help children in this Russian orphanage. The children live in a rigorously structured environment and then are pushed out at the age of 16 with very limited "life skills." The transition into an unstructured life outside traditionally led to the orphans joining gangs, Russian mafia, drug scenes, and prostitution. Often, they end up in jail or dead.
We set up a sports camp and craft workshops and are focused on teaching the children life skills to succeed outside of the orphanage. Most importantly, we tried to instill a sense of self-worth that could help accomplish this success. We have been so thrilled with the impact on these beautiful kids' lives.
I became involved because I was at a point in my life where I wanted to step outside of technology and give back. I believe that success comes with the responsibility of helping others who may not have the same opportunities as we do.
Read more about how Rubrik is extending its market leadership here.