Has the end of VMware's vSphere Data Protection left you spurned? Getting dumped hurts. So, take your time and play the field. Just know that when you are ready to move on to a more serious relationship, Rubrik is ready for you.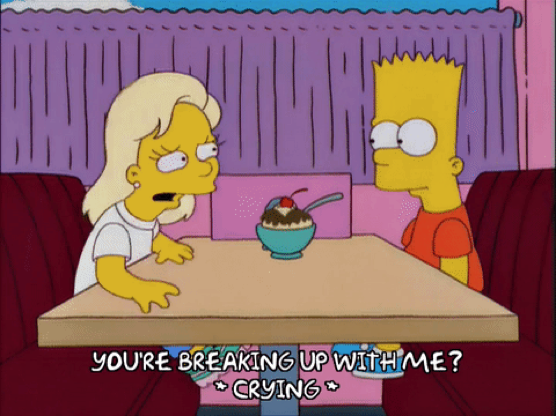 To add insult to injury, VMware is offering three years of Avamar Virtual Edition licensing for free. . .as long as you have less than 4 TB; otherwise, you have to pay. And, regardless of how much data you need to protect, you must continue to pay maintenance costs. Ouch! What is this – alimony?
Love really can hurt. But it doesn't have to! There are no limits to Rubrik's love. Have more than 4 TB of protected data? No worries! Rubrik uses a linear scale-out approach to solve data growth concerns. Simply add more briks to accommodate your company's data growth.
VMware will continue to focus on the vSphere Storage APIs – Data Protection (VADP), which Rubrik leverages to backup your virtual machines. This is great news, but your company may not use 100% VMware virtual machines. Fear not–we're diversifying our portfolio by providing support for physical Windows and Linux servers, as well as Microsoft SQL databases.
Speaking of APIs, the Rubrik web interface uses RESTful API calls that are transported securely using HTTPS. The RESTful API can be consumed to further enhance your company's data management by allowing programmatic and client interaction with a Rubrik cluster. These calls allow you to customize your interactions with the Rubrik cluster to include DevOps automation and orchestration.
The offer to migrate to Avamar Virtual Edition is only available until October 2017. So, why bother going through a complex migration process? Especially when the offer is only available for a limited time, and you will be paying for support services on top of licenses.
Forego this fling, and settle down with Rubrik. "It's complicated" isn't in our vocabulary. We're simple to deploy and use. Our easy-to-navigate interface provides a plethora of information and quickly creates powerful custom reports. Many backup software products are difficult to operate and require additional training. Rubrik stresses simplicity from setup to policy assignment to management and monitoring.
Ultimately, the choice is yours. You can backslide into an old relationship, or you can look to the future of Cloud Data Management with Rubrik.
For more details, watch a demo here or read our Buyer's Guide.