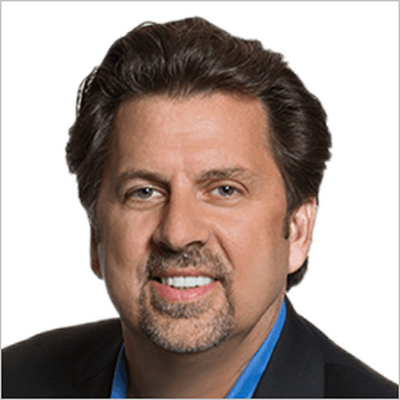 Randy Schirman joined Rubrik in May 2017 to lead its worldwide service delivery partner sales. Since then, he has created a Service Delivery Partner Program at Rubrik that enables service providers, systems integrators, IT Outsourcers, and Hosting companies to offer differentiated services, enable new revenue streams, and drive superior products and performance.
Randy brings over 15 years of executive experience, which includes building service provider & systems integration business units, along with leading WW channels and sales organizations within the data communications industry.
You had a successful and promising career as the Chief Revenue Officer of Optanix. Before that, you were VP of Worldwide Sales at Talari Networks and Sr. VP of Worldwide Channels at Riverbed. Why did you decide to join Rubrik?
As I had opportunity to discuss the market and Rubrik's vision of a go-to-market solution with the management team, curiosity became interest, which evolved to a passion. So, many partners delivering legacy services such as BaaS, DRaaS, and IaaS are searching for the ability to differentiate their brand in market. I was drawn in by the opportunity to create a program and align business, financial, and technical solutions from a born-in-the cloud perspective versus retrofitting a legacy company to try a fit within the evolving marketplace. It's a hyper-growth company in an exciting market!
Why should global service delivery partners join Rubrik's Service Delivery Partner platform?
At the end of the day, Rubrik's mission is the same as that of our Service Delivery Partners: to enable them to grow their businesses, increase margins, and gain operational efficiency. Rubrik's technology enables service delivery partners to offer a complete suite of automated data management services on a scale-out architecture across private, hybrid, and public clouds while consolidating infrastructure and reducing costs. Unlike other vendors, we also offer flexible pricing that is aligned with how our service delivery partners monetize their own services, including consumption, subscription, perpetual, and lease licensing models.
Which service delivery partners have been successful with Rubrik's platform?
We have quickly grown our service delivery partner network and today have a strong market presence in North America, Europe, Middle East, and Asia Pacific. Stage2Data, the newest service delivery partner on our platform, expanded its customer base to hybrid cloud enterprises, a segment they were previously unable to address with their legacy solution. As a result, the company achieved 50% cost savings and saw an 87% decrease in support call volumes. Assured Data Protection (Assured DP), built an entire business using Rubrik as the core technology and accelerated worldwide. Rubrik partner Evotek was recently named #1 on CRN's list of 2017 Fast Growth 150. We have countless more examples like this, and the fantastic outcomes we deliver for our partners are the reason I know we're doing something right.
Can you tell me more about the white label program you have created with Assured DP?
Some Service Delivery Partners see the value of offering Rubrik data management services, but simply do not have the resources or capabilities to build these services. For these providers, Rubrik has engaged Assured DP to offer partners a suite of white label services that are "powered by Rubrik." We are really excited about the opportunity to accelerate partners' time to market.
What is your ultimate vision for Rubrik's Service Delivery Partner program? Where will you be focusing your energy in the upcoming year?
The markets continue to evolve, as evidenced by the increased demand from the enterprise, to consume technology in the form of a service. So, you find both the end user and those providing services in search of a solution. My vision for Rubrik is to become the bridge by which we connect the needs of both. In doing so, Rubrik will become THE standard by which people construct their data management services. As the markets evolve both in public and private cloud, so will our program to ensure alignment in all aspects of the partner engagement.
What makes Rubrik unique?
Rubrik offers game-changing technology. And, our product brings consumer-like design simplicity to cloud data management. But it's really the people and our culture that make Rubrik unique. From the beginning, this team has been able to achieve great things at an unprecedented velocity. We've had nine major product releases and have bookings approaching $150 million, all in the span of three and a half years. And we have fun doing it. With our 100% channel based model, our partner network is a huge part of this success.
[DATA SHEET] White Label Program for Service Delivery Partners