February is Black History Month — a time for Black, African American, and ally communities to come together to celebrate the history and contributions of Black heritage to society. At Rubrik, our Black and African American Professionals (BAAPs) employee community works to express, support, and enlighten Rubrikans while advancing efforts to have a more diverse & inclusive workplace. In honor of Black History Month, our BAAPs leadership team has shared their thoughts on defining Black moments and leaders, and discussed the role we can all play in building a more inclusive world for future generations.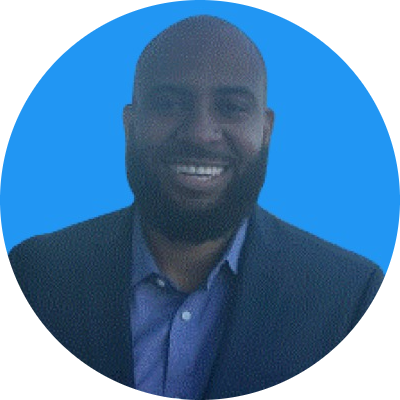 Q: What was the moment in Black history that was most impactful to you?
A. For me, it was the inauguration of Barack Obama. I remember my mother talking to me about (future) President Obama after she read "Dreams From My Father" and just before he announced his candidacy. I was skeptical and thought there was no way the country would choose a black man named "Barack" to lead us. Watching his inauguration filled me with so much pride and I'll never forget it. Seeing civil rights leaders in tears, an older generation who never thought they'd live to experience it, and a younger generation who saw massive hurdles overcome was special. From then on, we as Black people knew we could look at each other and say "you can be anything you want" and it wouldn't be an empty platitude. – Jerome Benjamin, Account Executive
Q: What is a common misconception that many people have about Black History Month and the Black experience more broadly?
A. Black History Month is a time we celebrate our cultural accomplishments and pay homage to our ancestors that dredged the path of change we continue to push for today. However, most Black Americans do not support Black History Month. This month was instituted to pacify the whitewashed culturally biased history of America. From the clothes dryer, doorknob, fire extinguisher, and the modern-day stoplight: Black people have made significant contributions to society that we leverage every day. Who we are and what we've done cannot be relegated to 28 days. Black History is American History.

The Civil Rights Act was signed in 1964. It was only 58 years ago that my parents didn't have to sit at the back of the bus or drink from those "colored only" fountains anymore. If those who lived it are still here to tell the story, then so are those who believed otherwise along with their heirs and ideologies. Have things changed? Yes, but there's still so much work to be done. - Dawn McLeod, Sr. GSI Executive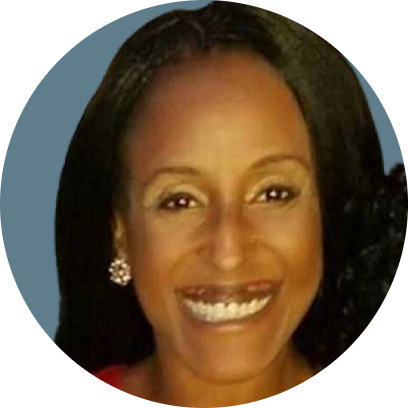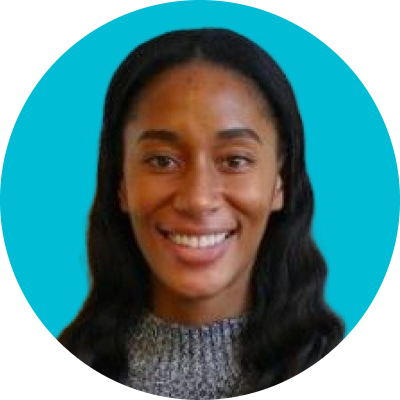 Q: Who is one of your favorite Black leaders and what makes them stand out to you?
A. There are so many incredible Black leaders currently working to change the world, but Rosalind Brewer, CEO of Walgreens', is the only Black woman to currently lead a Fortune 500 firm. The daughter of assembly line workers at GM and a first-generation college student, Brewer is an inspiration to so many Black & African American women who have aspirations of breaking the glass ceiling and creating more opportunities for people of similar backgrounds.
"I want young girls to realize that the possibilities are big. They can be race car drivers. They can be astronauts. They can be CEOs." - Rosalind Brewer

Brewer, who has years of executive corporate experience, has long spoken out about diversity challenges in C-suites and specifically, the challenges she has faced as a Black woman in executive roles. Regardless of all the challenges she experienced, Brewer has held top positions at some of the best companies in the world and stands as a beacon of hope for Black women everywhere. – Najah Simmons, Communications Specialist
Q: To someone who has never heard the term before, how would you describe celebrating Black Excellence and the importance of celebrating it?
A. So much of Black History focuses on Black struggle, oppression, and suffering. We are falsely taught in school that the history of Black people is about slavery and we are often left uneducated about the excellence that Africans possed before they were forced into bondage and the excellence that emerged despite all systems and societies that tried to oppress us. The shift to celebrating Black Excellence focuses on the strength and beauty of Black and African culture, the resilience of Black people, and the greatness we achieve in all things that we aspire to do. Black Excellence celebrates the culture keepers, activists, pioneers, business owners, educators, policymakers, ordinary people making a way for others and values that make the Black community so strong. For me, Black Excellence is a state of being – a sense of certainty about our power as Black people, a feeling of joy in our Blackness, and the realization that all things we want to achieve are possible as we are with our own amazing (and excellent) flare. – Brianna Odom, Senior Manager - Diversity, Equity, and Inclusion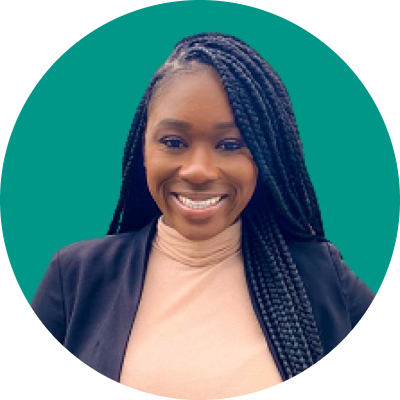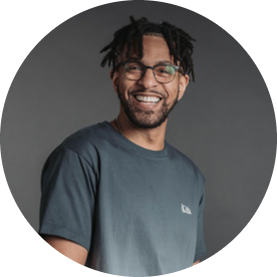 Q: What can non-Black people do on a day-to-day basis to help support the Black folks in their life?
A. Compassion for the Black experience. There are dynamics and variables in society that non-Black people are just now becoming aware of. Seek more information and understanding before forming conclusions and attempting to "fix" the problem. Without collaboration, sometimes well-meaning gestures can be perceived as performative. This can be just as damaging to race relations if it isn't approached with care. Growing up all over the US, I've witnessed the Black experience in every region of the US. It's vastly different. There isn't a single brush you can paint our experience with. It's complex and beautiful and everyone can benefit from having a diverse friend group. – Matt Gissentanna, Professional Services Project Manager
Conclusion
Black History Month serves as a time to honor the work of those who built paths for future generations. It is also an opportunity to reflect on the work that still needs to be done and find actionable ways to contribute to and build up Black voices in society. Rubrik believes in creating a diverse and inclusive workplace where employees can thrive and bring their authentic selves to work every day. Interested in joining our team? Take a look at our open positions and find your place in our community!