The 2023 Grace Hopper Conference held in Orlando, Florida, was a transformative experience for attendees from Rubrik. This annual event celebrates and empowers women in technology while addressing critical issues in the industry. Our employees who attended the conference shared their observations and key takeaways, shedding light on the invaluable lessons learned during this four-day event.

Empowering Women and Promoting Equity
This year, the overarching theme was empowering women and promoting equity across various aspects of work life. Discussions revolved around crucial topics such as salary negotiation, leadership, and workplace culture. The conference reinforced the importance of women positioning themselves effectively in the workplace by highlighting their achievements and sharing strategies that have propelled their careers. The empowering women theme hit especially close to home for me as it aligned with my own experiences at Rubrik. As many tech companies began to mandate their employees to be back in the office this year, our Engineering leadership team has been very thoughtful about our approach. I've been able to allow my direct team flexibility and empowered them to choose in office schedules that work best to balance their personal and professional lives.
The Power of Productive Dialogue
One engaging session focused on progressing through productive dialogues with managers to advance one's career. Presenters shared their experiences and insights, offering valuable pro-tips for navigating career paths more efficiently. Learning how to communicate effectively with superiors is a vital skill that emerged from this session.
Another favorite of attendee Priyanshi Somani was Connie K.'s presentation on "How to 10x Your Engineering Impact with Great Storytelling". "Her insights on the power of storytelling to connect with our brains and the four-storyteller system were particularly informative. Moreover, I learned that different audiences require distinct methods of engagement."
Creating Inclusive Products
Inclusivity in product design was another significant topic. Sophia Chen noted that "Dr. Burnett highlighted how women tend to be more risk-averse, which impacts how they interact with apps compared to men." She highlighted the importance of testing products with a diverse audience to reduce gender bias and ensure that everyone can use and appreciate them. This emphasizes the need to create products that cater to a wide range of user needs and preferences.
Security and Machine Learning Advancements
Security sessions at the conference delved into the latest advancements in machine learning for anomaly detection and shared best practices for working on open-source software projects. Attendees gained insights into the evolving landscape of cybersecurity and data protection.
Beibei Lui felt she got a "glimpse of what is happening and what is cutting-edge in our tech world, knowing the position of our company [Rubrik] in the whole tech world. In this AI, data, ML governed world, our company is building the important infrastructures or "fabrics," making all this magic happen, I feel very proud!"
Networking Opportunities
The conference provided ample opportunities for networking, including a mid-career networking session. Meeting professionals from different levels and backgrounds offered a chance to learn about their journeys and gain valuable career insights.
Attendee Yingfei Fan found "the opportunity to attend various networking sessions proved to be beneficial as I met several talented female engineers, researchers, and managers who imparted experiences and knowledge to me. I also encountered students who are eager to launch their careers, and I am happy to support and mentor them as someone who has been in the industry for two years."
Tina Zhao remarked that "The icebreakers they gave were very thought-provoking, targeting our experiences as women in computing and focusing on equity and inclusion. I quickly jumped into these conversations and found myself feeling comfortable discussing my ideas and nodding along. It's also always important for an industry professional to maintain a 360 scope of their industry. I was able to meet a wide range of women from different backgrounds and at different levels, from directors to students. I felt that I was able to gain insight from people I usually would not meet day-to-day on the job. From discussions with students, I reminisced on how difficult it is to break into an entry-level position. From professionals at higher levels, I learned to roll with the punches and understand that a career is a marathon, not a sprint."
The Braindates activity, interactive, attendee-driven, knowledge-sharing conversations designed to facilitate meaningful connections among GHC 23 attendees, were a hit. From Sakshi Agarwal, "My last day at GHC was spent attending braindates which led to very interesting discussions about cloud. One of the braindates I attended was with a male ally who is a Sr Engineering Manager at Amazon. He wanted insights into how he can make his team more inclusive and we had a lot of takeaways from it. GHC showed me the power of community and what it can do for you when you tap into this network."
Addressing Diversity Hiring Challenges
While exploring the career fair, some attendees were confronted with the challenges of diversity hiring in tech. However, the conference offered solutions by promoting clear expectations for projects and jobs, providing feedback, establishing evaluation criteria, and fostering ongoing dialogues around equity and inclusion. In Sakshi Agarwal's words "We are the way forward!"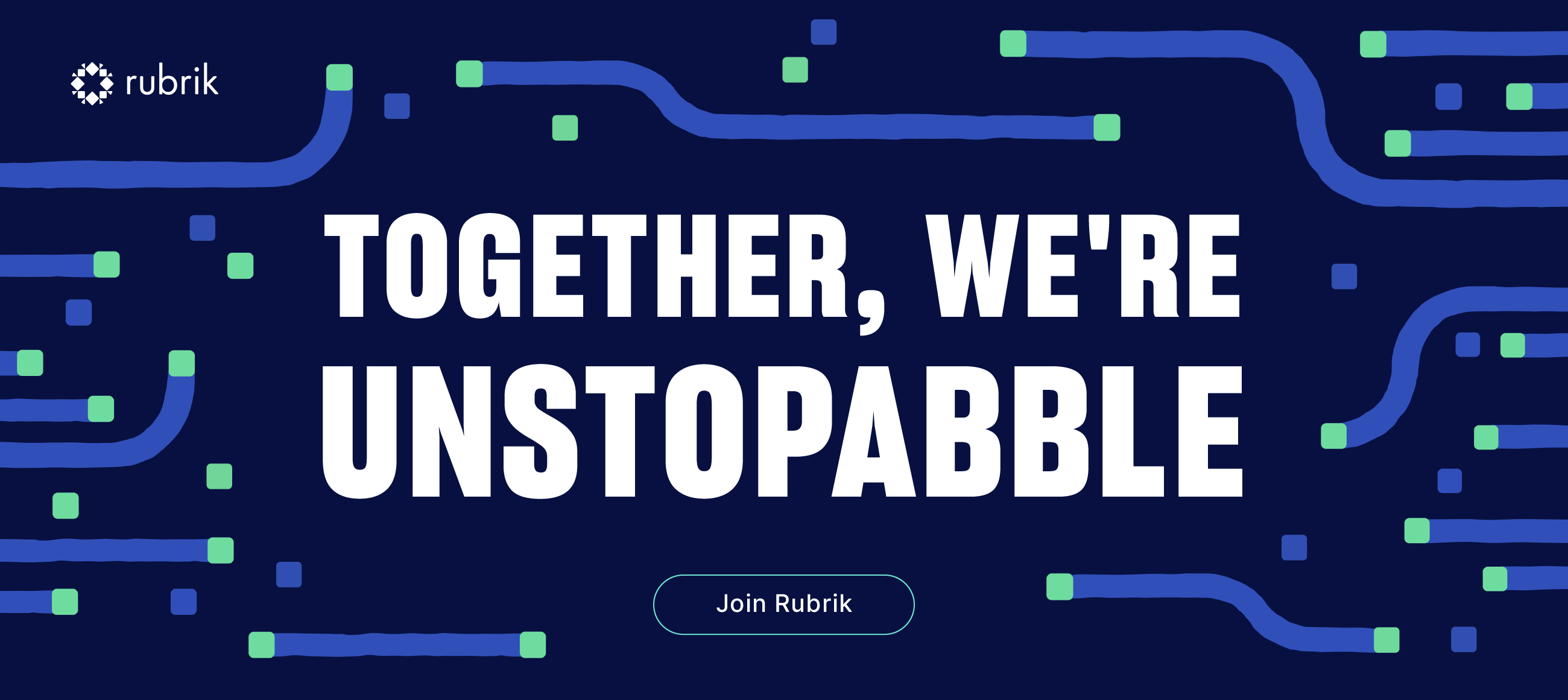 The Ongoing Journey
In summary, the Grace Hopper Conference not only provided valuable career advancement tips but also offered insights into the principles of equity and inclusion in the tech industry. Attendees, including our Rubrik employees, left with newfound knowledge and actionable steps to navigate their career paths and promote inclusivity in technology. In the words of Sneha Deshpande "The realization that other women have not only encountered similar struggles as mine, but also successfully overcame and came out stronger of similar issues was immensely comforting. The synergy you feel at the conference is real and it's a powerful way to be reminded that you are not alone in the journey towards success." As the tech industry continues to evolve, these learnings will play a vital role in shaping a more diverse and equitable future.