Las Vegas was buzzing last week with VMware Explore where Rubrik Cyber Recovery snagged the top award in the Business Continuity and Data Protection category. Our excitement continued when Rubrik Data Threat Analytics earned an honorable mention in the Security, Networking, and Edge category!
So, what's the big deal with this award? TechTarget's Best of VMware Explore Awards recognize the most outstanding products at VMware's annual user conference. Evaluated by a team of editors, independent analysts, consultants, and users, Rubrik Cyber Recovery was awarded as the top solution in the Business Continuity and Data Protection category that highlights hardware or software products or cloud services that are designed to store, manage, back up, restore and replicate data in private or public cloud environments.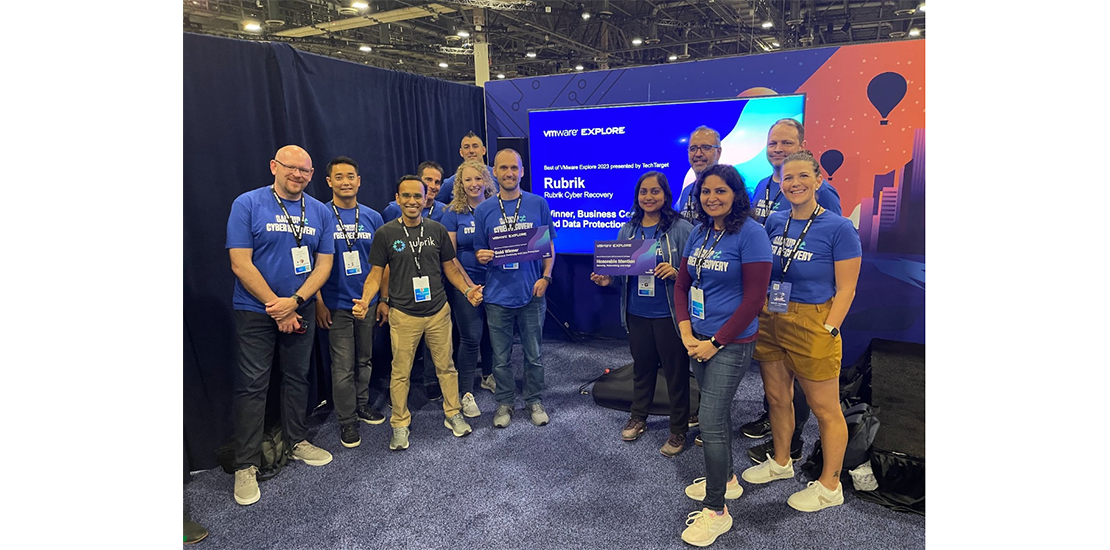 These past few days have been an exhilarating whirlwind of activity at the conference. Our booth was buzzing with energy, and it was fantastic to connect with our customers and fellow VMware enthusiasts, and demonstrate our cyber recovery capabilities. Our iconic airstream was THE place to be where attendees could take free professional headshots, network around the faux campfire, indulge in s'mores and celebrate with mimosas!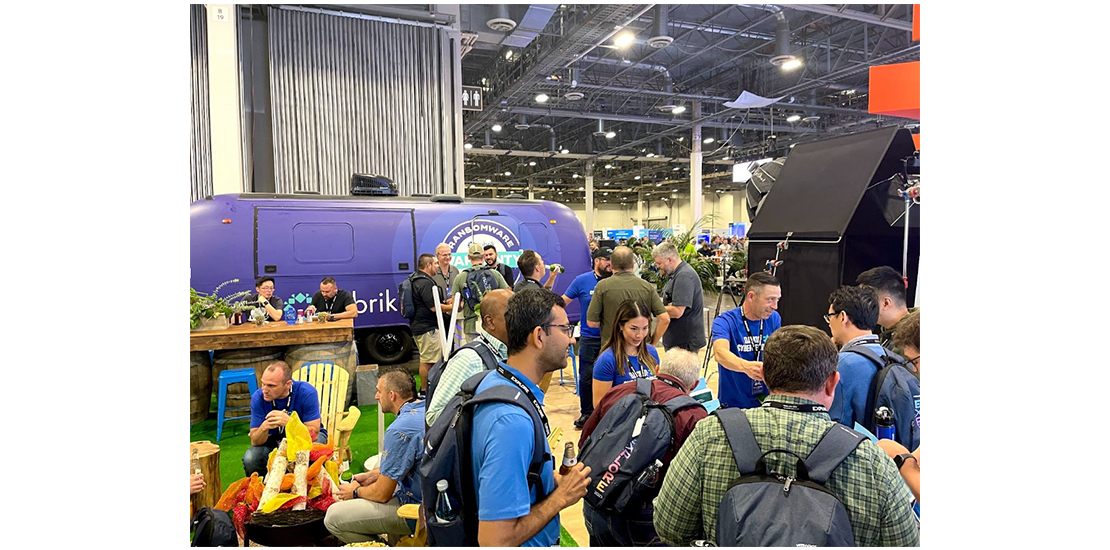 It's no surprise that ransomware attacks continue to fuel global headlines. 99% of IT and security leaders were informed of at least one attack in their own environment in 2022. Rubrik Cyber Recovery helps organizations improve their cyber readiness, incident response, and operational efficiency by easily testing, validating, and orchestrating both disaster and cyber recovery workflows. Our customers can conduct recovery testing and validation in Isolated Recovery Environments (IRE) and prove that their recovery plans will work, including sequence, timing, and failure points.
Rubrik Data Threat Analytics empowers organizations to effectively detect, respond to, and recover from cyber threats. Rubrik's utilization of threat intelligence, historical data analysis, and proactive containment measures improves security posture, safeguards data and maintains operational continuity in a hostile digital landscape.
Anneka Gupta, our Chief Product Officer, sums it up perfectly: "Legacy backup solutions weren't built for modern threats and a new approach is needed to achieve complete cyber resilience. Rubrik Cyber Recovery and Rubrik Data Threat Analytics are critical parts of that equation, and these recognitions underscore the importance of these layers of protection."
You know that feeling when your hard work gets recognized and celebrated? That's exactly how we're feeling right now!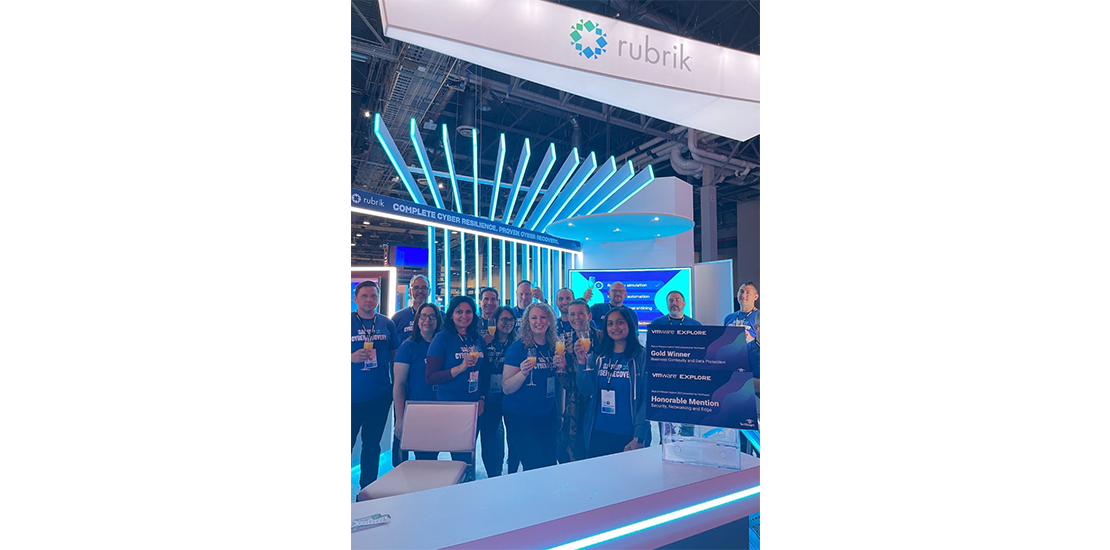 Our excitement doesn't end here. We've also announced something groundbreaking at VMware Explore – Rubrik AI-Powered Cyber Recovery. This solution utilizes generative AI to help you make smart decisions after a cyberattack to minimize data loss and reduce downtime.
Learn more on Rubrik AI-Powered Cyber Recovery in the blog post and register for Rubrik's annual Data Security Summit taking place virtually on Wednesday, September 13.