Almost one year ago, Rubrik's 4.0 "Alta" release was launched to supply those looking to build amazing IT with a solution teeming with helpful features and ecosystem integration points. For application mobility or disaster recovery, Alta introduced CloudOn as an intelligent application instantiation feature that operates across data centers and clouds. The idea is to take all data earmarked for long-term retention and start actively using it to construct workloads in the public cloud, regardless of the source format. This has an added bonus of using data that has already been efficiently stored in the cloud to construct workloads without further incurring a network transfer hit.
In a nutshell – Rubrik's Cloud Data Management software knows which applications have been archived to Amazon S3 or Azure Blob Storage and can convert any of the backup points into runnable, native instances within those same public cloud environments. My team and I even showed this live at Cloud Field Day 2 back in 2017 – no hiding behind marketecture slides or canned videos for this crew! 🙂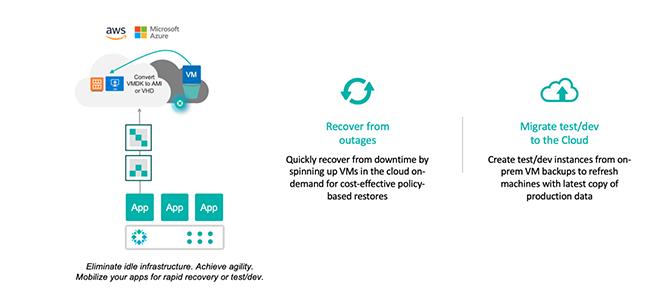 After a year of shipping CloudOn, I can happily share that many of the enterprise architect folks whom I work with are really jazzed up about this feature because it further extends the value proposition of their Rubrik investment and also trivializes the complexity of a wide swath of testing and development scenarios by turning them into a few clicks.
One of my favorite scenarios involves a customer who needed brand new development environments on a routine basis but had no budget to procure hardware at the data center. They were using "borrowed" hardware that was being rebuilt every 6-8 weeks with stale data. Using CloudOn with our automated Cloud Conversion feature, they were able to build out brand new EC2 instances from on-prem vSphere backups on a nightly basis within the desired Amazon VPCs. The developers just log into Rubrik, power on their instances, and then toss them out whenever desired. Going from months of old data on tired hardware to peppy EC2 instances on a nightly basis was a huge boost in productivity for their test/dev workflows.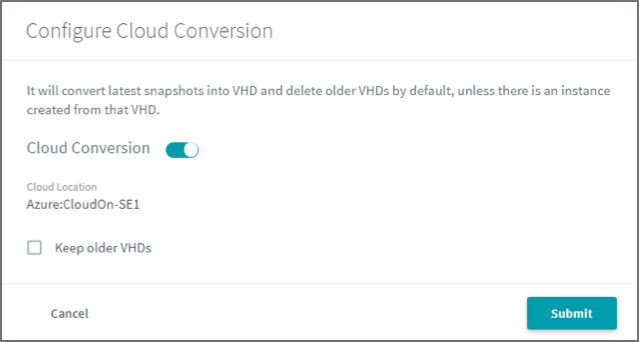 CloudOn showcases Rubrik's commitment to building a complete data management solution for the hybrid cloud enterprise that allows users to extract new value from their data. It's been incredibly rewarding seeing customers leverage and reap the benefits of this functionality as they progress through their cloud journey.
Want to learn more about Rubrik CloudOn? Watch the webinar: Embracing Digital Transformation with Rubrik and Azure.