Rubrik for Oracle has been around for nearly two years and in that time the solution has delivered tremendous innovation to our customers. Our initial release introduced policy-driven protection that enabled customers to automatically protect their Oracle databases as they were created and provided access to self-service database clones with Rubrik Live Mount.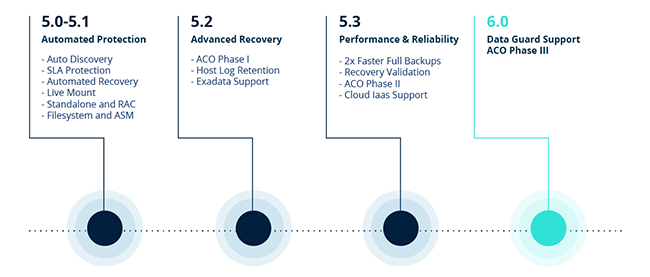 Over the last year, we launched Advanced Cloning Options (ACO) that helped our customers streamline complex recovery scenarios for dissimilar environments and kept them in control. For our enterprise customers, we enabled support for Oracle Exadata and Oracle Database Appliances, increased backup performance to nearly 1-Gigabyte per second, and enabled customers to validate their backups over Rubrik Live Mount to test recoverability. Some additional innovations included additional ACO features such as custom pfile support and the ability to change a database name for Clones as well as added support for Cloud IaaS in Amazon Web Services and Microsoft Azure.
Rubrik's core focus has been on delivering powerful policy-based protection for protecting mission-critical Oracle databases and simplifying complex recoveries. We want our customers to have the peace of mind knowing that their data is secure and readily available when disaster strikes. Thus, we are extremely excited to announce support for Oracle Data Guard and the addition of even more Advanced Cloning Options as part of the Summer Release.
Data Guard Support
Oracle Data Guard support is coming this summer and it will be a game changer for our customers who want to keep their standby databases protected. Customers will now be able to offload their primary backups to standby databases and centralize the management of primary and standby databases. Rubrik has also built in awareness for failovers and switchovers within Data Guard environments to ensure backups keep running as intended.
Introducing Data Guard Groups
Rubrik strongly believes that customers should not have to worry about protecting their primary and standby databases separately. Thus, we created a new logical entity called a Data Guard Group - which is a collection of a single primary and one or more standby databases. Rubrik automatically discovers databases involved in a Data Guard configuration as a single set and adds them to a Data Guard Group. This allows customers to centralize protection of these databases by assigning an SLA-policy only once at the Data Group level. In addition, customers can select from two backup options to keep them protected --- i.e. either backup from the primary database or from a selected database within the Data Guard Group.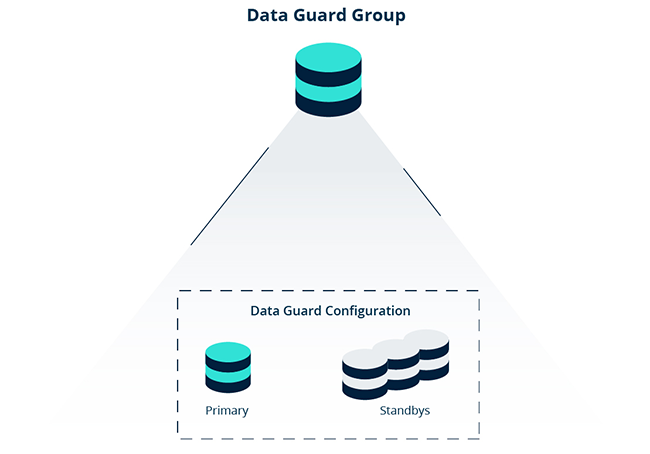 Backup from Primary for Failover and Switchover Awareness
When customers select the Backup from primary option, Rubrik tracks the primary database within the Data Guard Group and always takes backups from the active primary database. The benefit is that whenever a role change occurs (i.e. during a switchover or failover), Rubrik will automatically move backups to a primary. All Rubrik recovery options are supported from these backups as needed.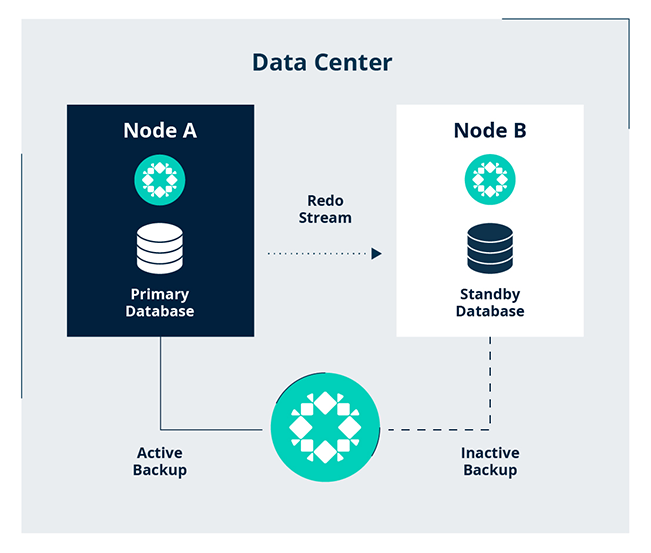 Backup From a Selected Database for Offloading Backups to Standby
When customers select the Backup from a selected database option, Rubrik will always run backups from the selected database in the Data Guard Group configuration. We recommend this option for customers that want to backup from a standby database. This allows customers to offload their backups to a standby database and even if a switchover occurs, backups will continue to run without any interruption. All Rubrik recovery options are supported from these backups as needed.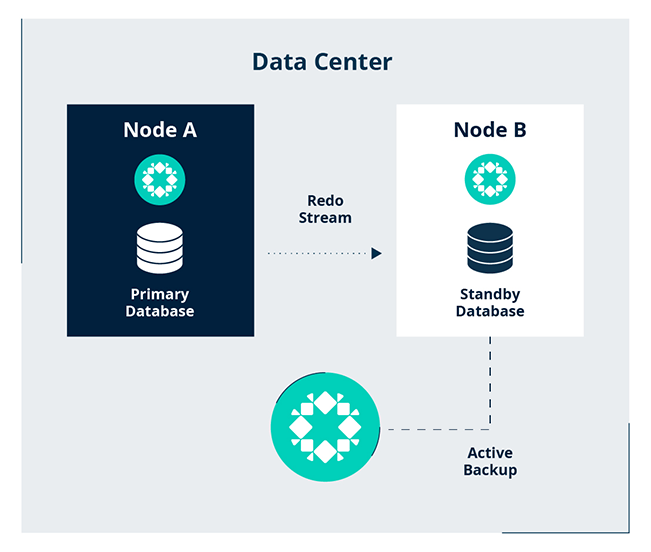 Advanced Cloning Options Phase III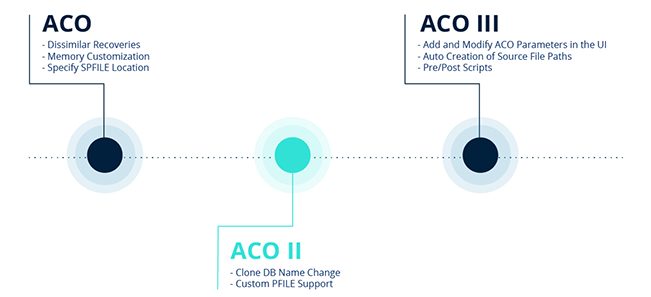 We launched ACO last summer to simplify advanced recoveries and it has been extensively used by our Oracle customers. But, we wanted to further simplify ease of use and deliver even more cloning automation. Some of the new enhancements in ACO Phase III are as follows.
Simplified Data Entry
Customers will now have the ability to add and modify ACO parameters within the UI itself. This is applicable even for parameters uploaded via an ACO file. Rubrik automatically validates uploaded ACO parameters and points out any errors. Customers can modify these parameters within the UI and proceed with their recovery.
More Data Validation and Automation
Parameters uploaded via an ACO file automatically get validated and any errors are displayed within the ACO UI. Rubrik also runs another validation before initiating database recovery to reduce failures. In addition, we have also added more automation to create any missing file paths on the target hosts. Rubrik looks at the source database directory structure and automatically creates the source directory structure on the target host during database recovery for dissimilar environments so that the database recovery process does not fail.
Pre/Post Scripts for Managing Additional Tasks
Rubrik has also added an option for customers to execute pre and post scripts to manage additional tasks during database cloning. This is a very flexible option and customers have full control here with respect to which scripts they want to execute, making Rubrik your one-stop-shop for all recovery needs. Some examples include environment cleanup, database drop, wallet management, data masking and scrubbing, etc.
We are very excited to bring you this continued innovation to help you manage your diverse database environments, further streamlining operations and simplifying advanced recoveries at scale. Rubrik for Oracle automates database discovery, protection, and recovery scenarios for the day-to-day DBA operations.
For more detailed information, please visit our Oracle Database home page here or check out our Forward sessions to learn more.