This year, Microsoft Ignite stepped out of its norm by really focusing on what's next in the industry and the importance of community while launching some exciting new products. When chatting with my team, it was clear that we all walked away with new insights into where the landscape is headed and what's top of mind for IT organizations.
For those who couldn't attend or are interested in hearing our perspective, I asked some folks from the Technical Marketing team to share their biggest learnings and favorite moments. Enjoy!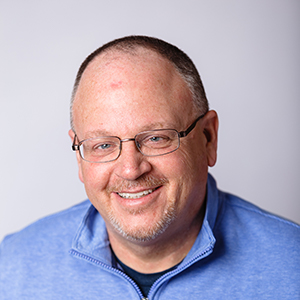 "There were quite a few announcements around the Windows Server and Azure platform that I'm excited about–the biggest being the GA of Server 2019. The newly created Ultra-SSD disks option in Azure will allow for the incredibly fast movement of data within the cloud. The new Data Box line provides several ways to transport both physically and virtually large amounts of data into Azure and now integrates IoT into the Edge. From a learning and training perspective, I am intrigued to know more about the new Microsoft Learn platform and how it will shape education and certification as we know them today.
Microsoft also proved that it's making advancements in Virtual Reality with AI. A demo of the new Azure Digital Twins offering showed how they're merging the physical world with the virtual world using this new spatial intelligence solution. I see this as a possible game changer when it comes to interpreting how future technologies will model the interactions between devices, people, and places."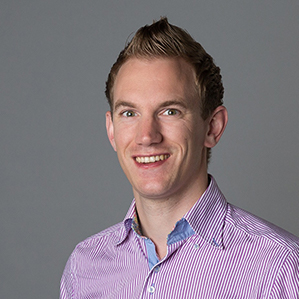 Microsoft Ignite is truly a one-of-a-kind event. The amount of content, high-quality speakers, and engaged attendees is just short of amazing. It seems that at every conference I attend, the interest in Rubrik has grown, and it's rewarding to hear the enthusiasm from our customers.
At Microsoft Ignite, my three presentations focused on how PowerShell automation can best be utilized and how it ties into Rubrik's solutions. PowerShell as a scripting and automation language combined with Rubrik's API-first architecture allows for seamless integration with Microsoft's product range.
As a PowerShell enthusiast, I found it fantastic to see that my content was drawing in a lot of attendees. They included system administrators, analysts, help desk staff, and even those from the managerial level. Outside of the session, we had the opportunity to interact, learn from each other, and see how PowerShell is used around the globe in different companies, countries, and even continents.
This was my first time at Ignite, and one thing that really stuck out to me was the sense of community. Microsoft has a large community and really emphasized the importance of diversity with well-supported sessions on career growth and life experience.
There was a lot of content out there for us security nerds, but I was especially drawn to discussions on a new world without passwords. It raises questions on how long it will take for enterprises to catch up with the practices that us consumers have adopted, such as fingerprints, face recognition, and other alternatives.
My session, "CYA (covering your assets) with security and threat detection in Azure" with Mike Nelson and Ken Hui, focused on security best practices and threat detection in Azure. We walked through Radar, our newest Rubrik Polaris app, and its ML-driven approach to security threat detection and impact analysis for faster recovery.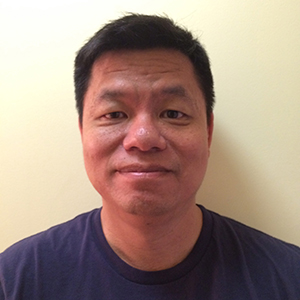 It was interesting to see the contrast between Microsoft's focus at Ignite compared with that of Amazon and Google at their respective conferences. Microsoft made a number of announcements in the AI space to bolster their message that they can help customers who want to work with next-generation technologies. At the same time, they are assuring legacy customers that they will continue to support their workloads while giving them a path to move to this next-gen tech.
From the community perspective, it's encouraging to see progress in terms of Microsoft embracing and fostering diversity in their tech communities, but there is still a long way to go in this industry. It was interesting to see an increasing number of people "crossing over" from other communities such as VMware and open source software communities.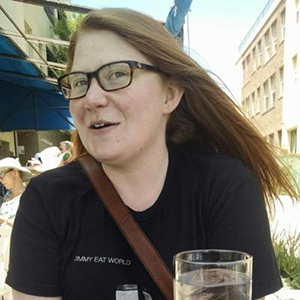 This year was my first time attending Microsoft Ignite, and I am happy to report that it was awesome. My favorite session was "Hybrid multi-cloud Infrastructure as Code using Terraform" with Mark Gray, where he showed how and when Terraform can be used in place of and in conjunction with Azure Resource Manager (ARM).
The list of product announcements seemed endless. However, there were two announcements that stood out to me. First, Microsoft is making it easier than ever to migrate to Azure by expanding its Azure Migrate tool to include Hyper-V assessments. I really appreciate that the default isn't just to lift and shift; the tool seems to assist in determining whether to rehost, refactor, or re-architect.
The other announcement that caught my eye was that you can now deploy Kubernetes clusters on Azure Stack. Using Azure Kubernetes Service (AKS) on Azure Stack makes it even easier for operating a Kubernetes environment without having to worry about portability between on-premises and Azure. The control plane is Azure hosted and allows for automated upgrades, self-healing architecture, and easy scale. I'm looking forward to seeing the adoption of AKS increase with this update.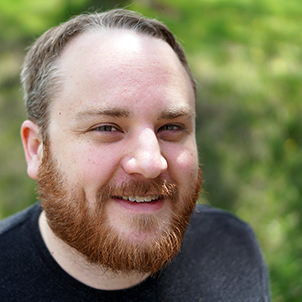 There were a lot exciting announcements at Ignite, but I was most interested in Data Box going GA and all of its various new flavors (Heavy, Edge, etc.). Following suit, there were a ton of new Azure services that went GA, including natural language services, integration with Cortana, and the ability to start making AI-level interpretation available in business products (such as Office).
I was also extremely lucky to get to spend time with Jeffrey Snover, Technical Fellow and Chief Architect for Azure Storage, Media, and Cloud Edge, and Mike Nelson to record an episode of the Datanauts Podcast entitled "What's New In Azure And Azure Stack – Microsoft Ignite 2018" in the community podcast area. You can listen to us chat about Data Box, Azure, storage, Azure Stack, Brainwave, and other cool stuff. 🙂
The podcast section was really cool – they had 3 podcast booths set up with headphones, recording gear, and "sound proofing" glass (kept the murmuring to a minimum) for community podcasts to come and record at the show. It was also rewarding to see the excitement around Rubrik and my team. Special shout-out to Jaap for hosting an incredible session on PowerShell and Rubrik that attracted 3,200 attendees!
Want to learn more about Rubrik and Microsoft? Watch the video below on how Carepoint Health simplified operations with Rubrik and Azure.