SAP HANA is often a database of choice for large enterprises looking to drive more significant insights and quick decision-making through real-time or advanced analytics. As a result, SAP HANA has become key to driving day-to-day operations for many organizations and must be protected to guarantee maximum availability. However, managing this protection is no easy feat. While SAP HANA provides a rich ecosystem of native backup and recovery tools to specialist DBAs, they are often not accessible by the backup and infrastructure teams. If these tools are accessible, generalists are often not comfortable using them, leaving users with a feeling of wanting more visibility and control. Legacy third-party tools are no better. They are often complex to manage and leave your backup data exposed and vulnerable. They also tend to lack centralized monitoring and reporting, leaving backup admins and infrastructure teams wanting more visibility and control across their database environments.
We were pleased to announce that Rubrik was bringing the power of our policy-based protection to your SAP HANA databases on-premises in the cloud as part of our previous announcement earlier this year. Databases are a key focus for Rubrik and are an area where we will continue to innovate, raising the bar on security, performance and scale, and automation. Since the announcement earlier this year, Rubrik has been certified for integration on SAP HANA 2.0 via the SAP integration scenario HANA-BRINT 1.5.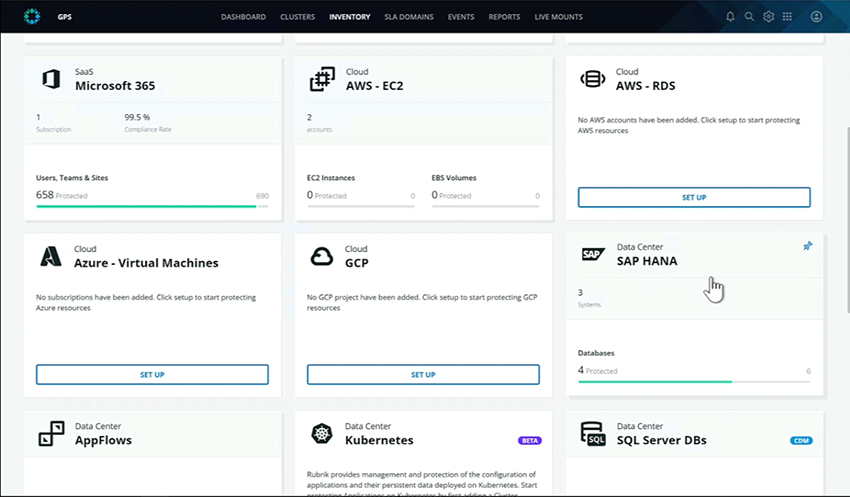 As part of Rubik's upcoming Winter Release, we are excited to announce that Rubrik is now bringing its certified policy-based protection to SAP HANA customers running on IBM Power Systems. This addition allows Rubrik to meet you wherever you are, whether operating SAP HANA on-premises on Intel x_86 or IBM Power Systems or in the public cloud on Amazon Web Services, Microsoft Azure, or Google Cloud Platform. This expanded coverage also means that customers running SAP HANA on IBM Power Systems can now protect their environment with the same Zero Trust Data Security and policy-based protection you have come to expect from Rubrik.
Rubrik Zero Trust Data Security
You can directly write backups to a purpose-built file system that creates a logical airgap that blocks data from being discoverable or accessible over the network. Once written to Rubrik, an attacker cannot modify, delete, or encrypt data to ensure that a clean copy will be readily available for recovery. In addition, Rubrik's hardened platform also deploys several additional security measures to ensure your data is readily available when you need it most. These security measures include capabilities like end-to-end encryption, multi-factor authentication (MFA) & role-based access control (RBAC), retention locks, and time-based one-time passwords (TOTP).

Automated Discovery and Protection
You can automatically discover already running databases or new ones as they are created and can keep them protected with inherited SLAs that configure backup frequency, retention, archival, and replication. Rubrik SLA policies support full, incremental, and differential backups.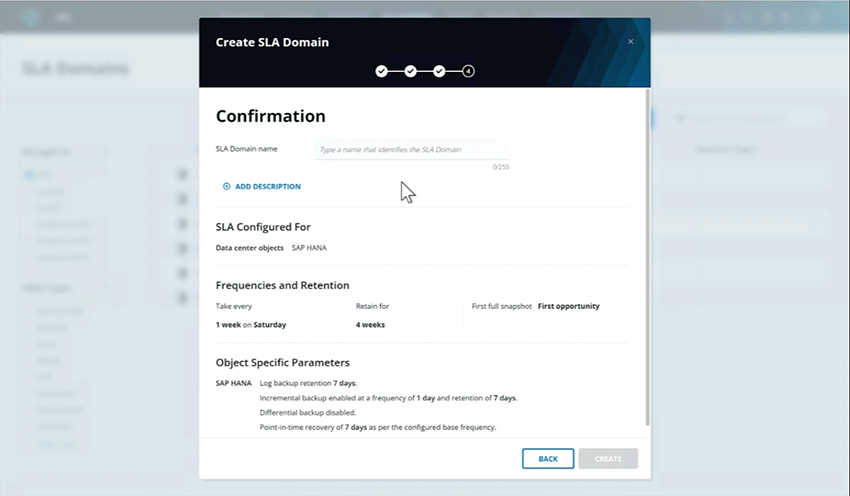 Point-in-Time Recovery
Testing and development are always a work-in-progress for SAP HANA environments, and admins get frequent requests for roll back to an earlier stable version. Rubrik delivers point-in-time recovery for SAP HANA by leveraging data and log backups. By rolling forward log backups on top of a data backup, Rubrik enables admins to pick from many granular points to restore an SAP HANA database. In addition, Rubrik supports high-frequency log backups to meet strict RPO requirements, meeting SAP HANA's default interval of 15 minutes.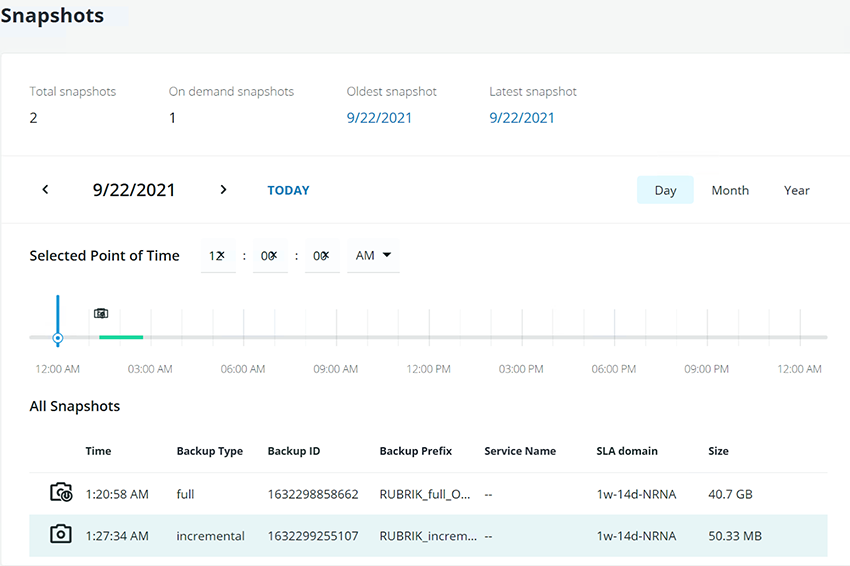 Centralized Management and Reporting
Through Rubrik, your backup and IT admin teams will be able to orchestrate protection and view the status of data and log backups from a centralized activities dashboard. You can also view summary backup information, identify the latest recovery points, run global reports, and even quickly identify which backups have failed across on-premises and the cloud. In addition, Rubrik will automatically update the SAP HANA backup catalog table as soon as backups have passed the configured SLA retention.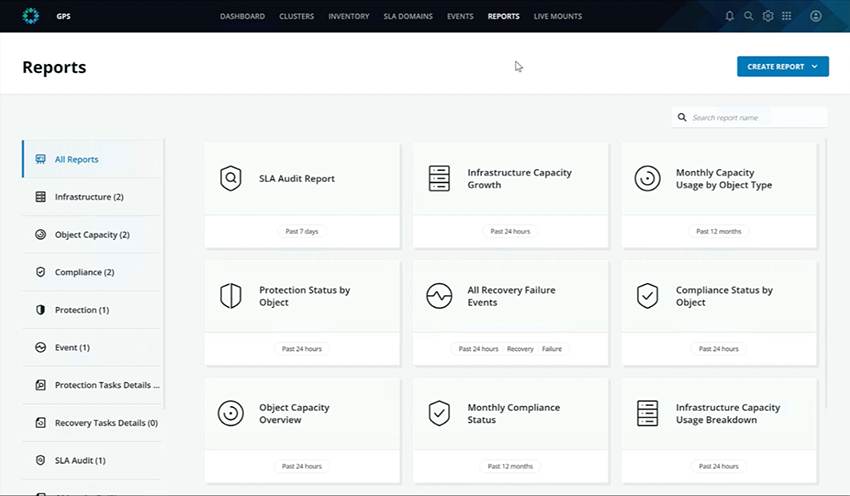 DBA Control
Admins use SAP tools for most of their day-to-day activities, and data protection is an integral part of SAP HANA administration. Considering this, Rubrik for SAP HANA includes catalog integration so customers can continue to use either SAP HANA Studio or SAP HANA Cockpit to trigger their restores. Thus, even if the backup or IT admins configured the backups, DBAs would still be able to start ad hoc backups and restore using their tools without logging in to Rubrik.