Transform Your Business with Rubrik Zero Trust Data Security Platform
Managed Service Partners use Rubrik to deliver secure and reliable Data Protection and Data Security Services that span across cloud, SaaS and on-premises. Deliver foundational services such as Backup-as-a-Service, DR-as-a-Service, Archival-as-a-Service or Premium Services such as Cyber Resilience-as-a-Service on scale-out architecture across private, hybrid and public clouds. Expand your addressable market and increase your profitability with ease.
Rubrik Security Cloud
Run your business strategically with the Rubrik Security Cloud (RSC). Enable Zero Trust Data Security that scales as needed. Stand out by making "Cyber Resiliency" and "Cyber Recovery with Confidence" your priority with the industry's leading Multi-Tenant Zero Trust Data Security platform while remaining agile with Scale Utility consumption pricing ensuring predictable controlled costs so you can concentrate on providing an agile service that supports your customers' Data Protection & Data Security needs.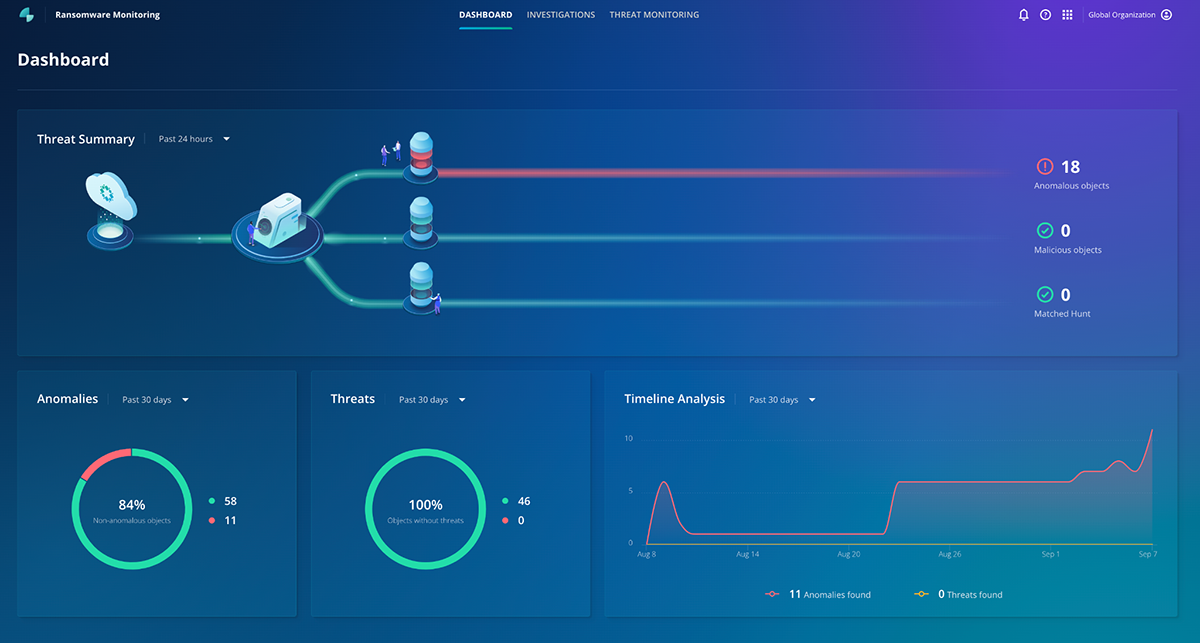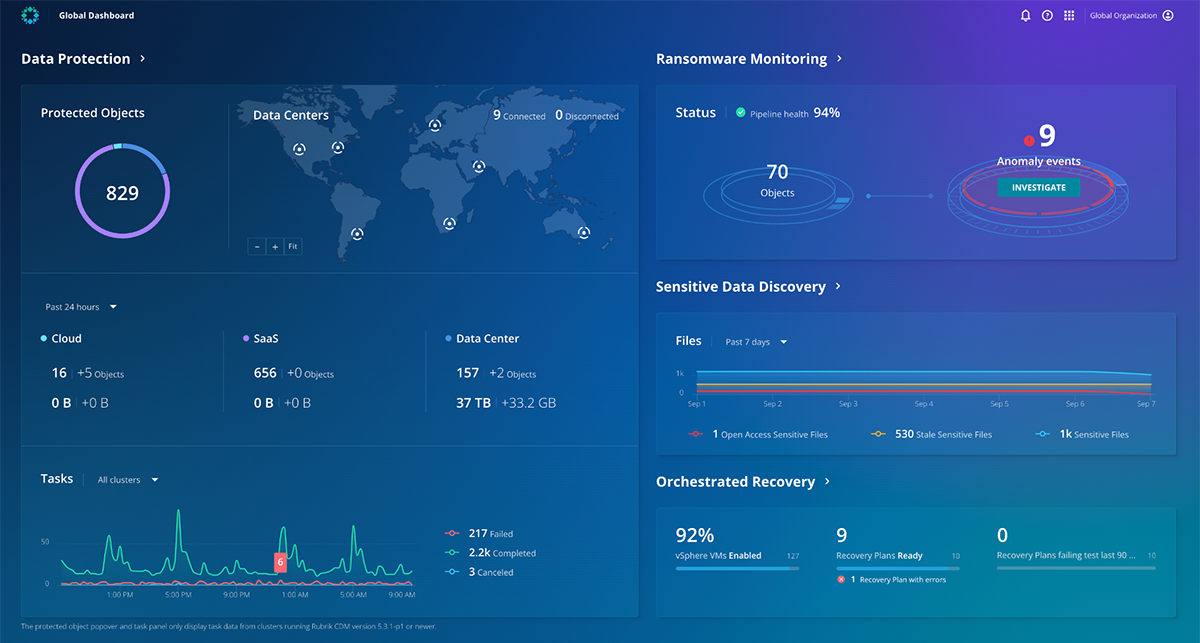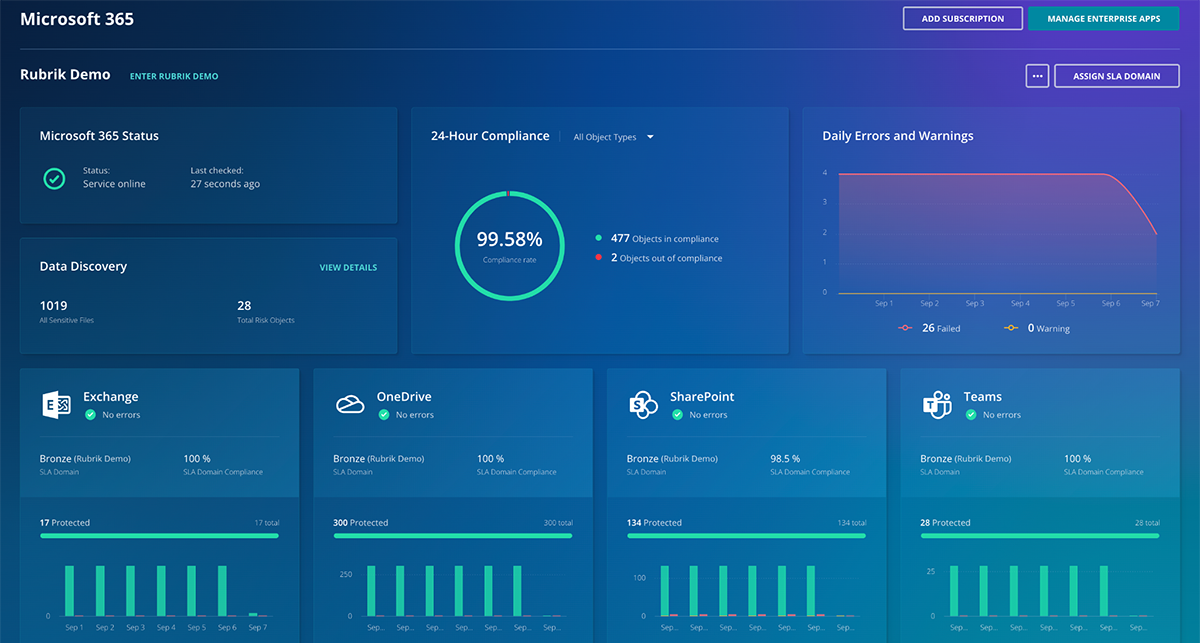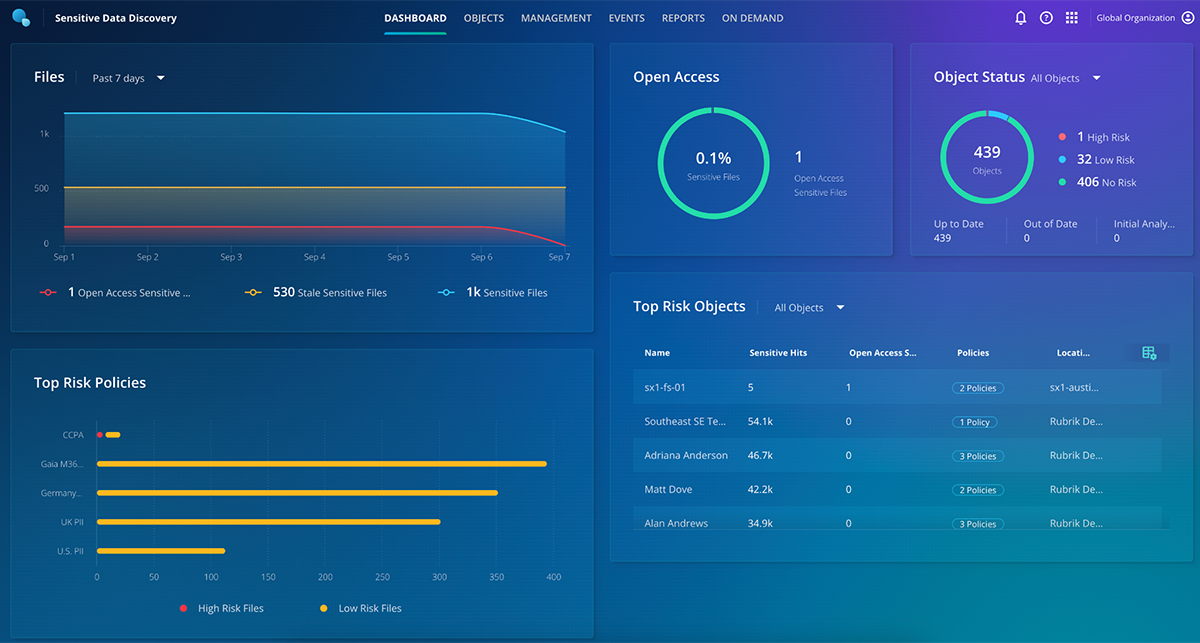 Take Your Business to New Heights
Rubrik enables managed service provider to scale cloud services to meet client needs while unlocking massive operational savings with quick setup times, efficient go-to-market and management ease. You can choose from a variety of deployment and pricing models to co-create innovative cloud solutions with your clients. Accelerate your go-to-market with Rubrik's white-label program.

Expand Your Revenue
Deliver a complete and differentiated suite of cloud solutions that deliver outstanding outcomes for your clients.
Increase Your Profitability
Shrink data center footprint and wipe out unnecessary hardware and software point solutions to free up resources for true innovation.
Easily Scale & Manage
Gain operational agility with a simple management interface, multi-tenancy, and deployment flexibility.
Market differentiation
Make cybersecurity your customers priority with a platform that meets the industry's most stringent security and compliance requirements for cyber resiliency. 
Analyst Report
Rubrik: Four times a Leader and four times furthest in vision
For the 4th consecutive time, Rubrik has been named a Leader and the furthest in vision in the 2023 Gartner® Magic Quadrant™ for Enterprise Backup and Recovery Software Solutions.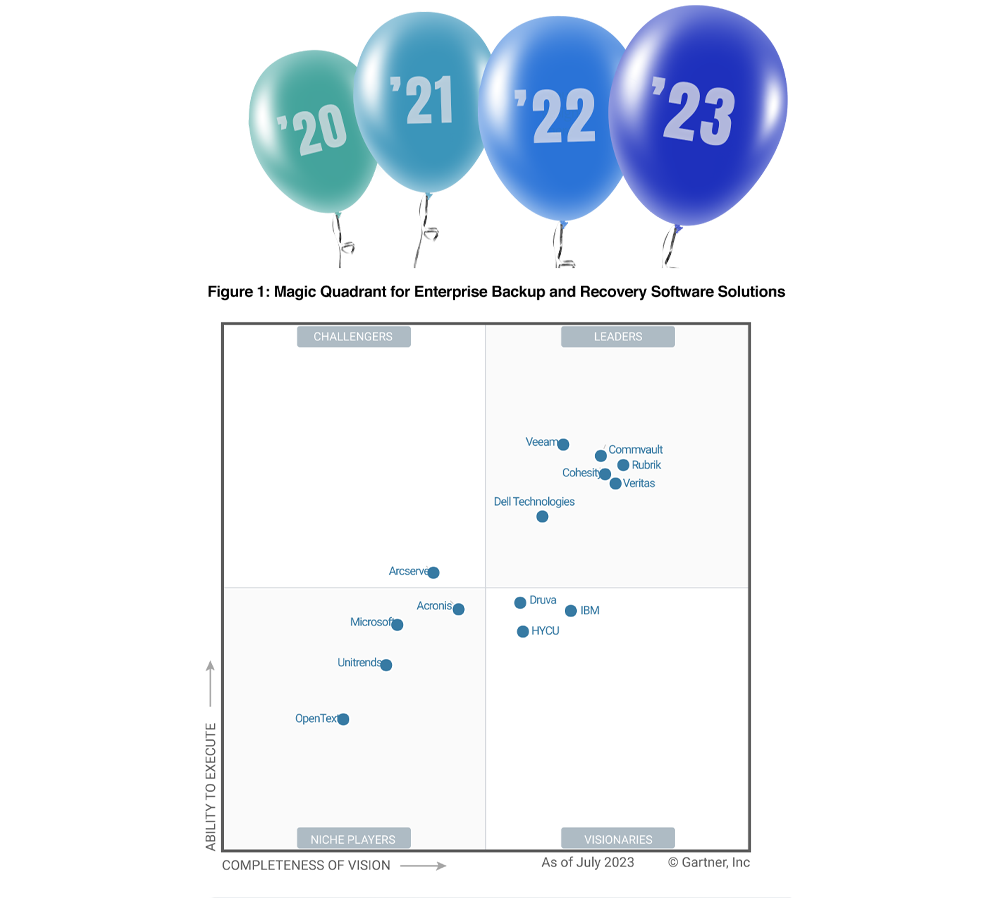 Ready to get started?
Get a personalized demo of the Rubrik Zero Trust Data Security platform.