Data security command center
Is Your Data at Risk?
Identify security gaps, quantify data risk, and get actionable recommendations to improve data security posture.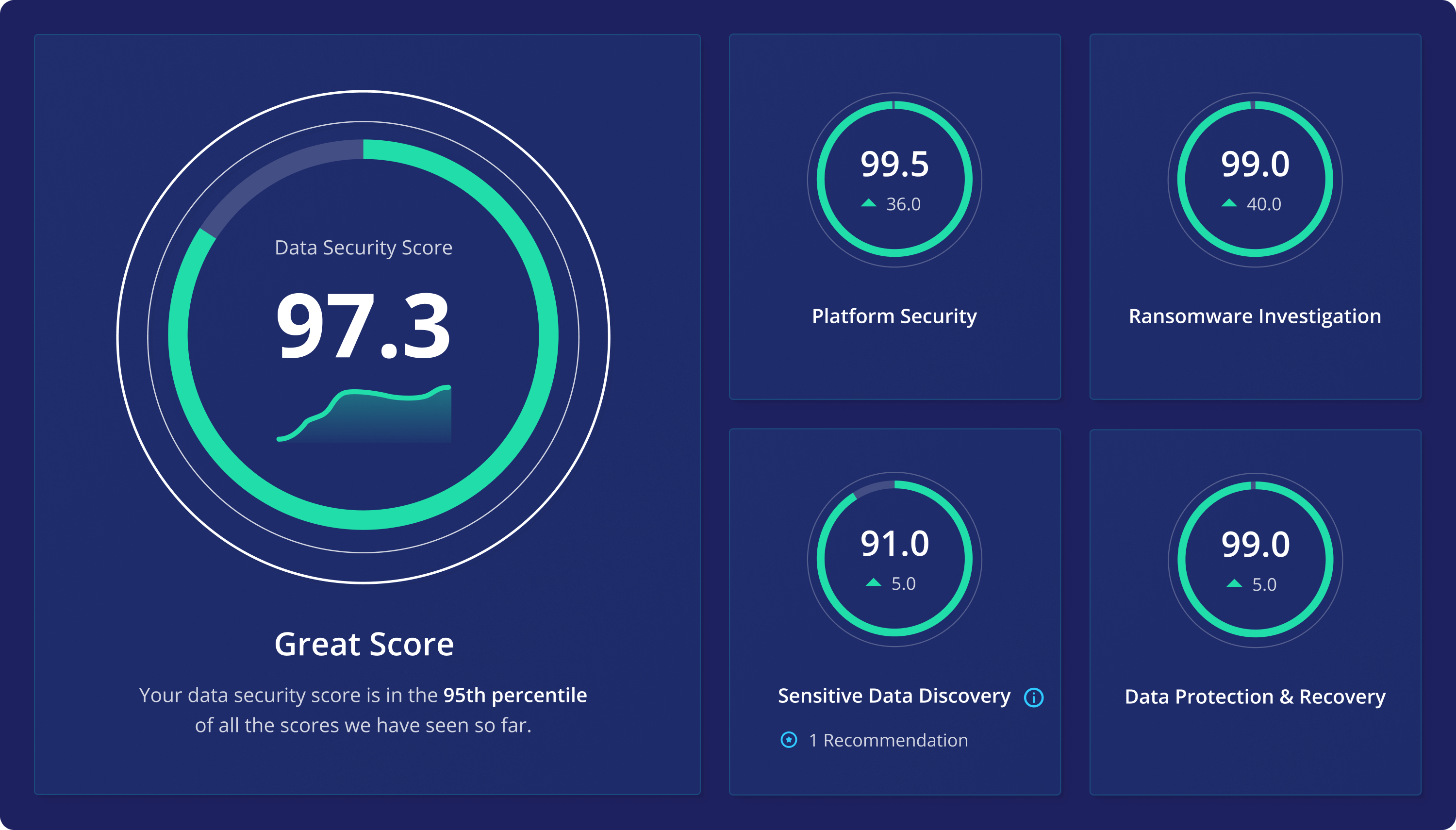 benefits
Reduce Data Risks & Cyber Exposures
Rubrik Data Security Command Center quickly uncovers and reduces risks to your data - helping organizations stay ahead of cyber threats and data breaches.
Visualize Data Risk
Get your data risk score based on customized and detailed security data analysis.
Boost Data Security
Fortify your data security with actionable recommendations based on industry best practices.
Compare Against Peers
Benchmark your security posture to see where improvements are needed.
WHITE PAPER
The Trusted Data Security Solution for Cyber Recovery
Still relying on legacy backup systems? You're putting your data and your organization at risk. Here's why you need a data security approach instead.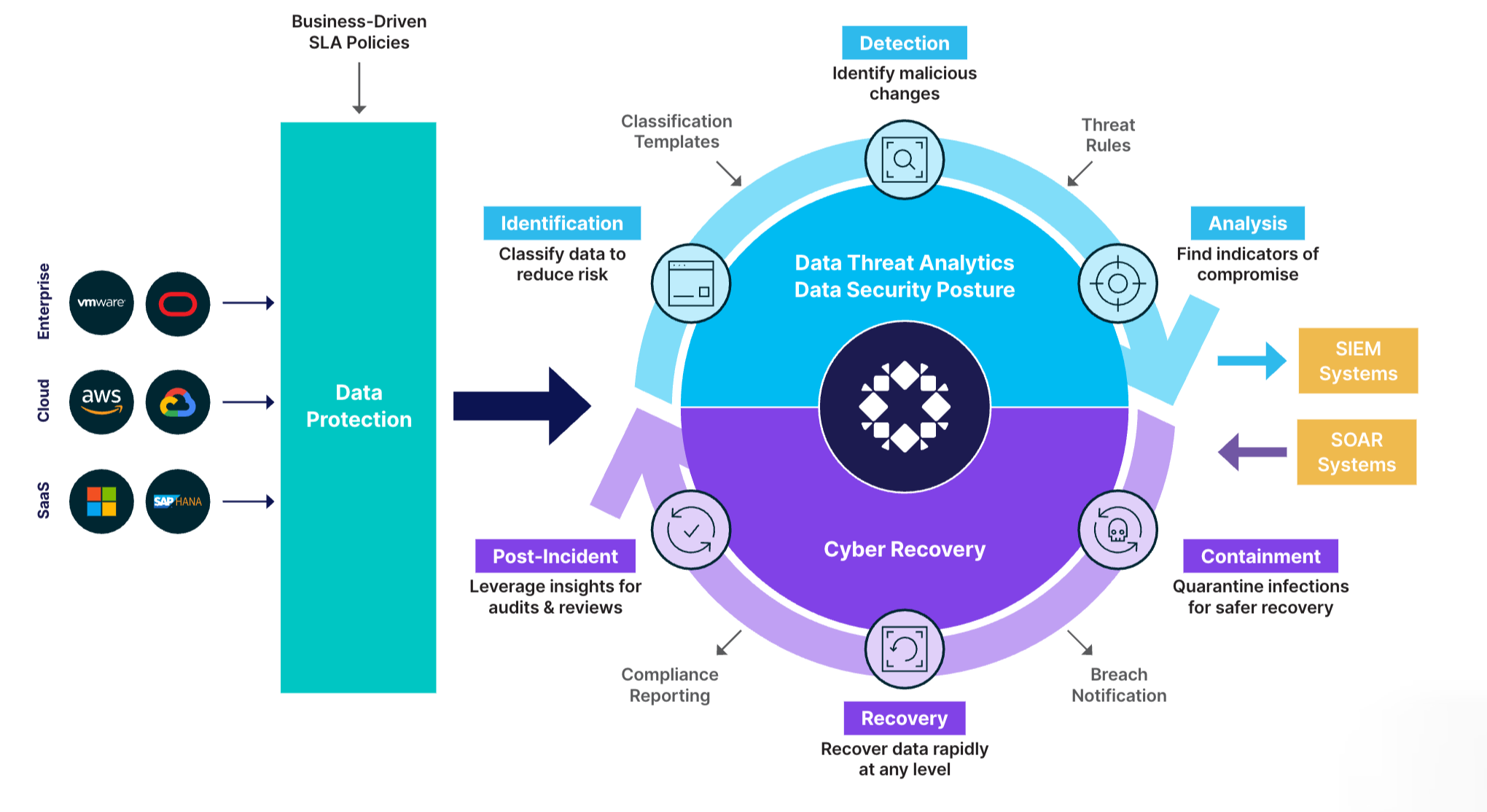 RISK QUANTIFICATION
Know Your Data Risk
Categorize and assess data risk with easy-to-understand security scoring - providing IT managers with a tool to become data security professionals.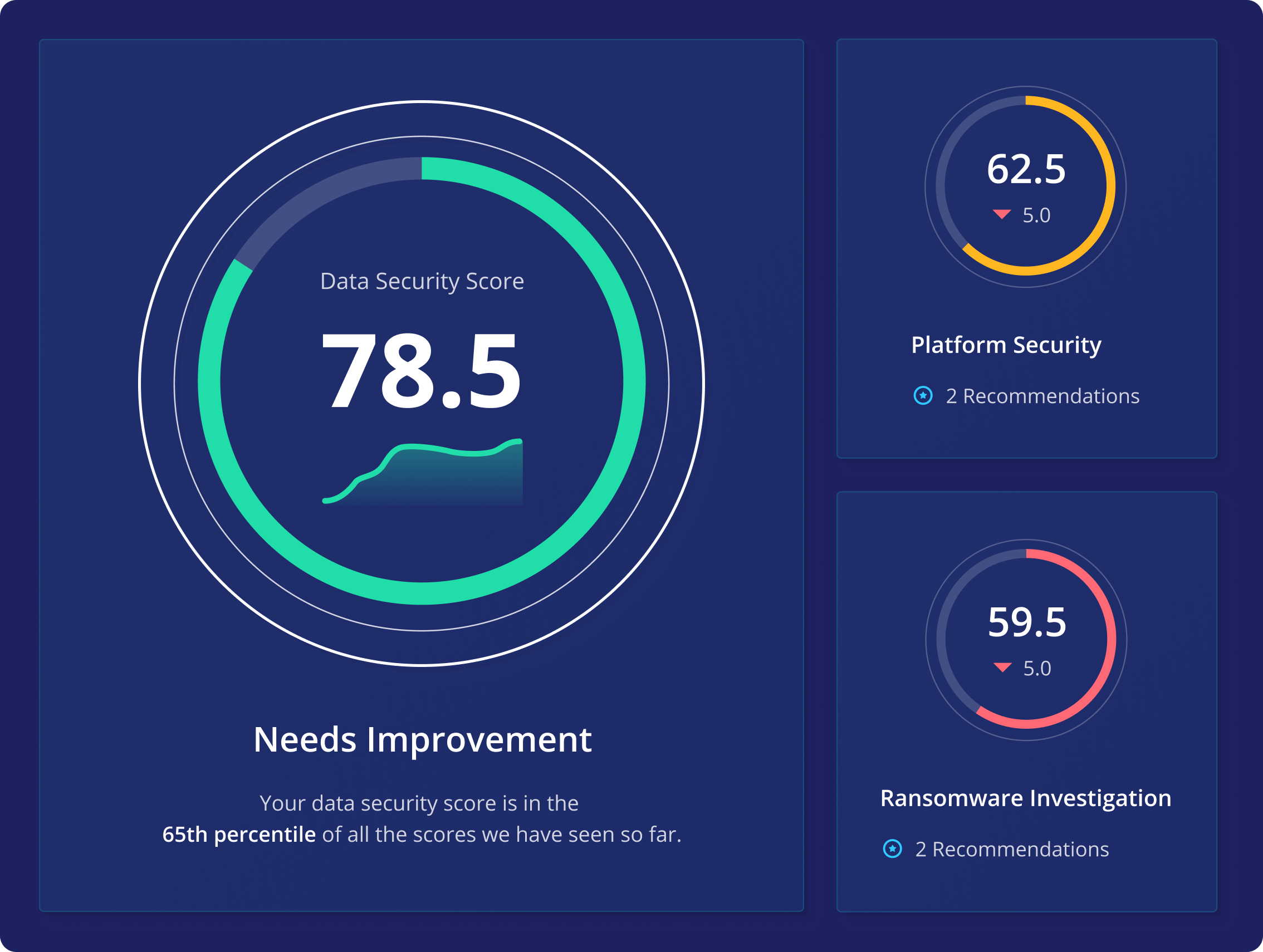 RISK CATEGORIZATION
Four Risk Scores
Platform Security
Analyzes how well backup data is safeguarded against compromise, deletion and threats of ransom. Also measures the effectiveness of user controls, admin authentication and audit logs.
Data Protection & Recovery
Checks whether the latest clean copy of data will meet your Recovery Point Objective (RPO) and Recovery Time Objective (RTO).
Ransomware Investigation
Determines which data is being actively monitored for ransomware threats, and whether the data can be recovered post attack.
Sensitive Data Discovery
Measures how much sensitive information is being protected and prioritized for recovery.
RISK IDENTIFICATION
See Which Data is at Risk
Quickly uncover exposures to cyber threats by knowing whether Rubrik security is protecting your data - including Ransomware Investigation and Sensitive Data Discovery services. Make sure your security configurations, access controls, audit logs, encryption scanners, and security logs are properly configured and enforced.
RISK MITIGATION
Get Secure. Stay Secure.
Improve your overall data security posture with an advanced recommendation engine. See your score improve as you shore up security gaps and protect data.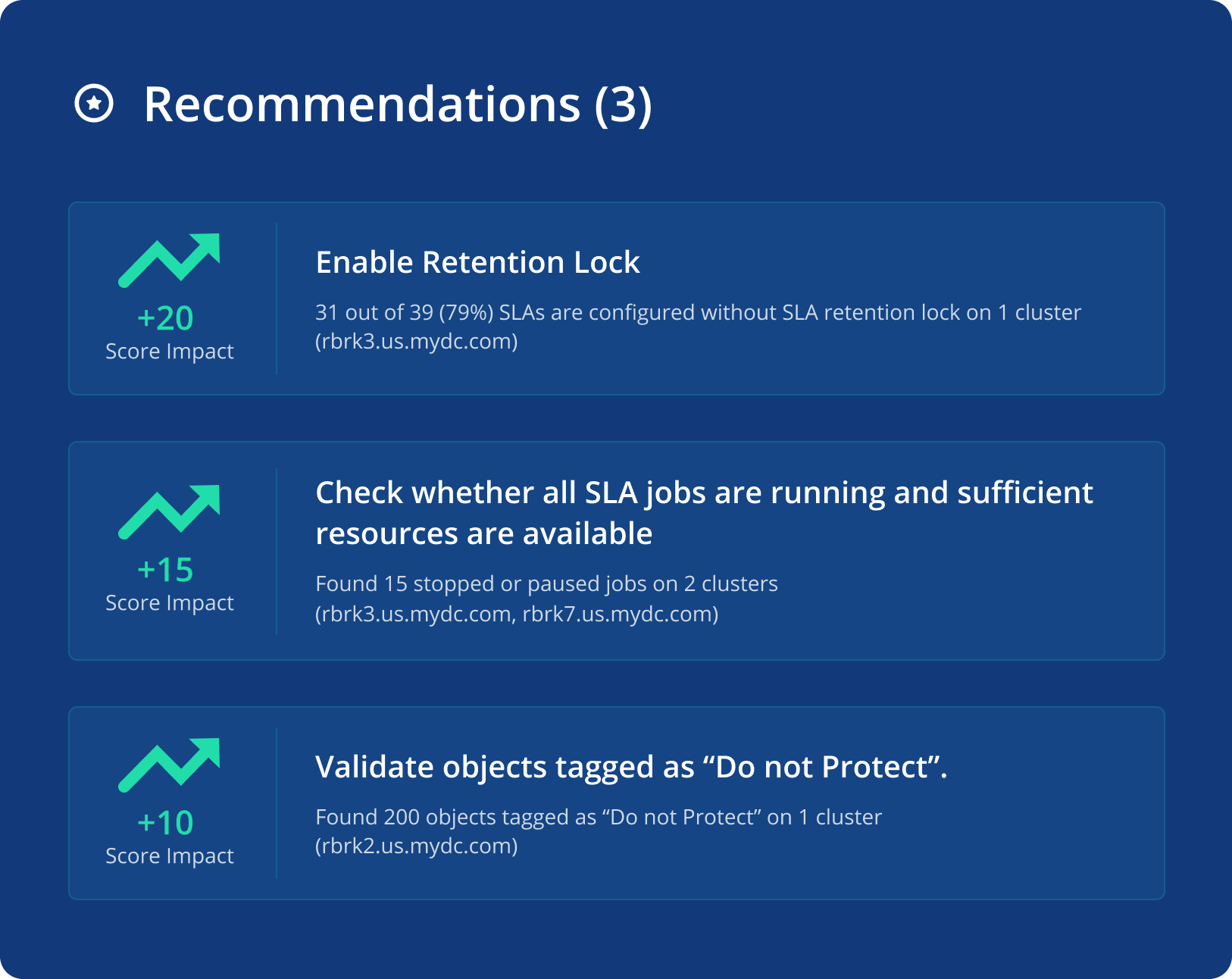 Get Everyone Invested in Data Security
Report current and potential data risks, and progress on data security initiatives to help executives align business and security strategies. Generate and share easy-to-understand data security reports with internal security groups, GRC (governance, regulatory, and compliance) teams, and more. Benchmark against industry peers and create actionable plans to improve data security posture.
DSCC provides valuable data for cyber insurance conversations and helps improve our own internal security posture reporting. It is very useful to have the ability to show an easy-to-read security score that we can present to our leadership.
DSCC is a great tool to make sure compliance procedures are being followed as the environment changes. Not only does it show us where security gaps exist, but it also provides easy-to-follow scores and recommendations to allow us to rectify issues.
In today's world, if you are not monitoring your cybersecurity status with some useful KPI's you risk losing visibility on your current level of protection. This is what Rubrik DSCC is most useful for - providing visibility on what's usually invisible.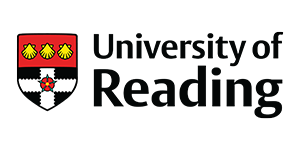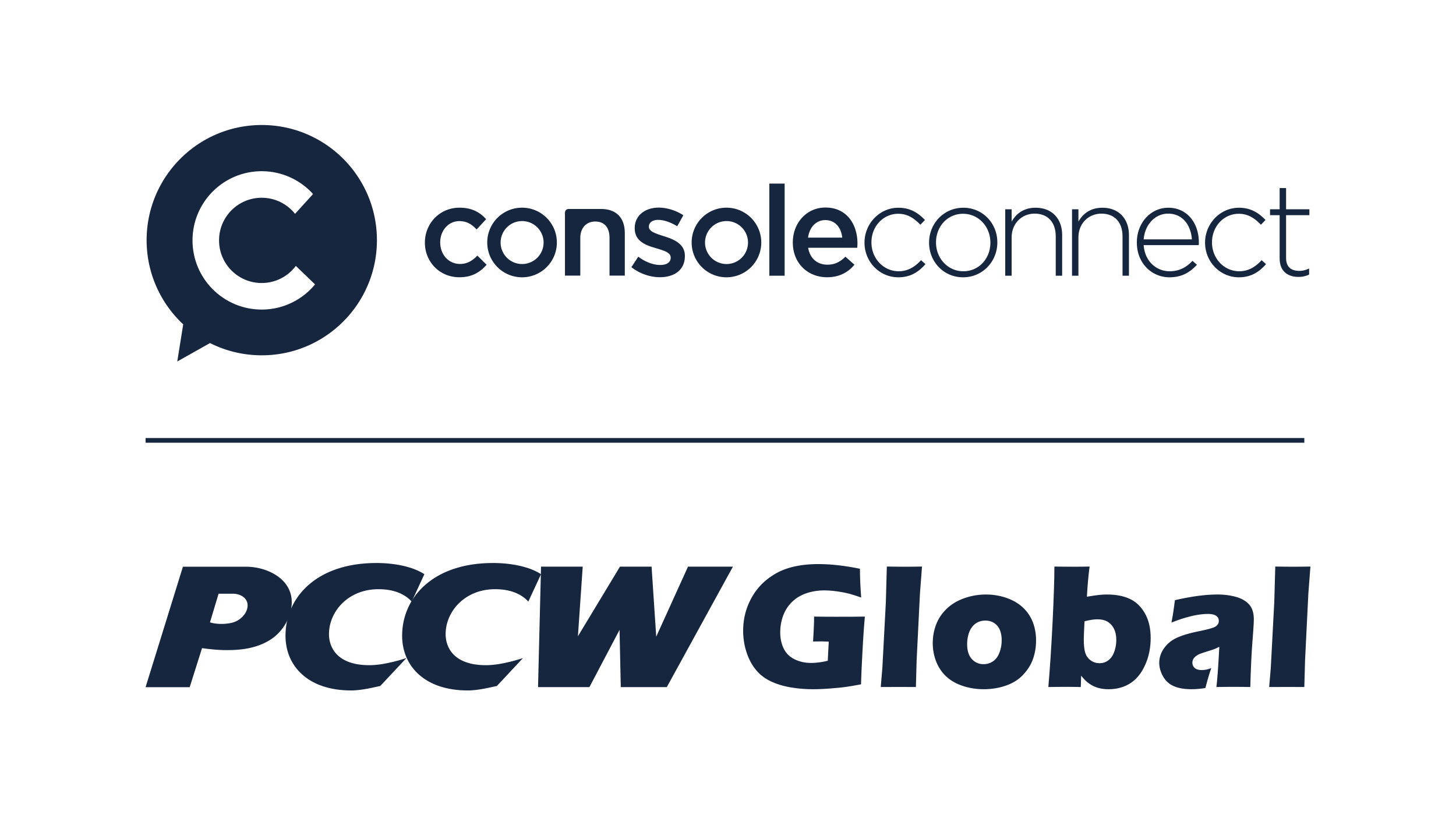 Ready to get started?
Get a personalized demo of the Rubrik Zero Trust Data Security platform.