Meet Ruby, the generative AI companion for data security
Ruby accelerates cyber detection, recovery and resilience for all levels of cyber expertise.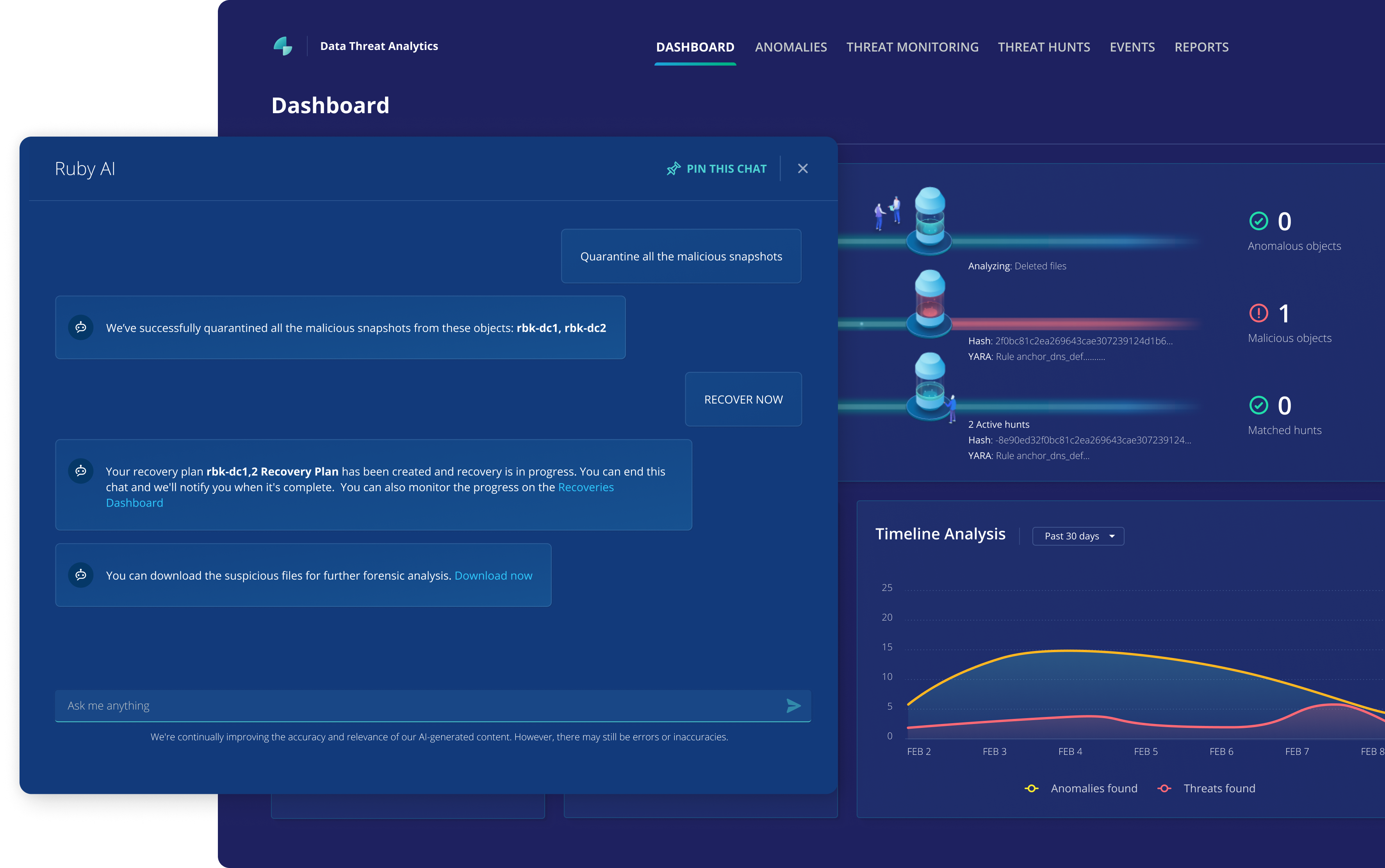 Cyberattacks are
inevitable
Cyberattacks are increasing in frequency and sophistication. Infrastructure security cannot secure business data. And legacy backup tools were not designed for cyberattacks.
Organizations need complete
cyber resilience
Cyber resilience is the ability to withstand and quickly recover in the face of attacks.
Rubrik Security Cloud delivers complete cyber resilience Trusted by more than 5,500 leading organizations
Data Protection
Safeguard data with secure backups
Protect your data from insider threats or ransomware with air-gapped, immutable, access-controlled backups.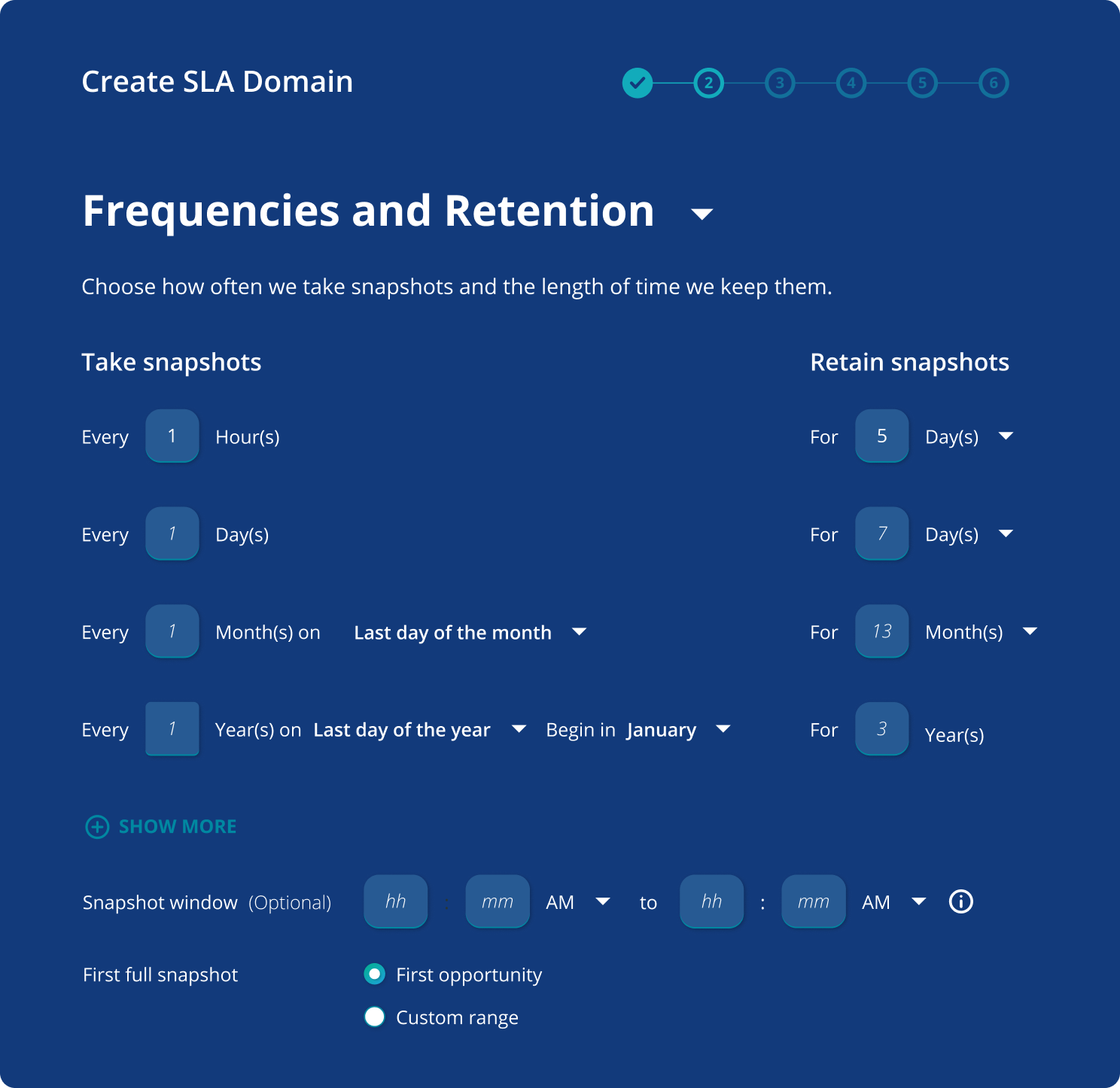 Data Threat Analytics
Monitor data risk and investigate faster
Continuously monitor risks to your data, including ransomware, data destruction, and indicators of compromise.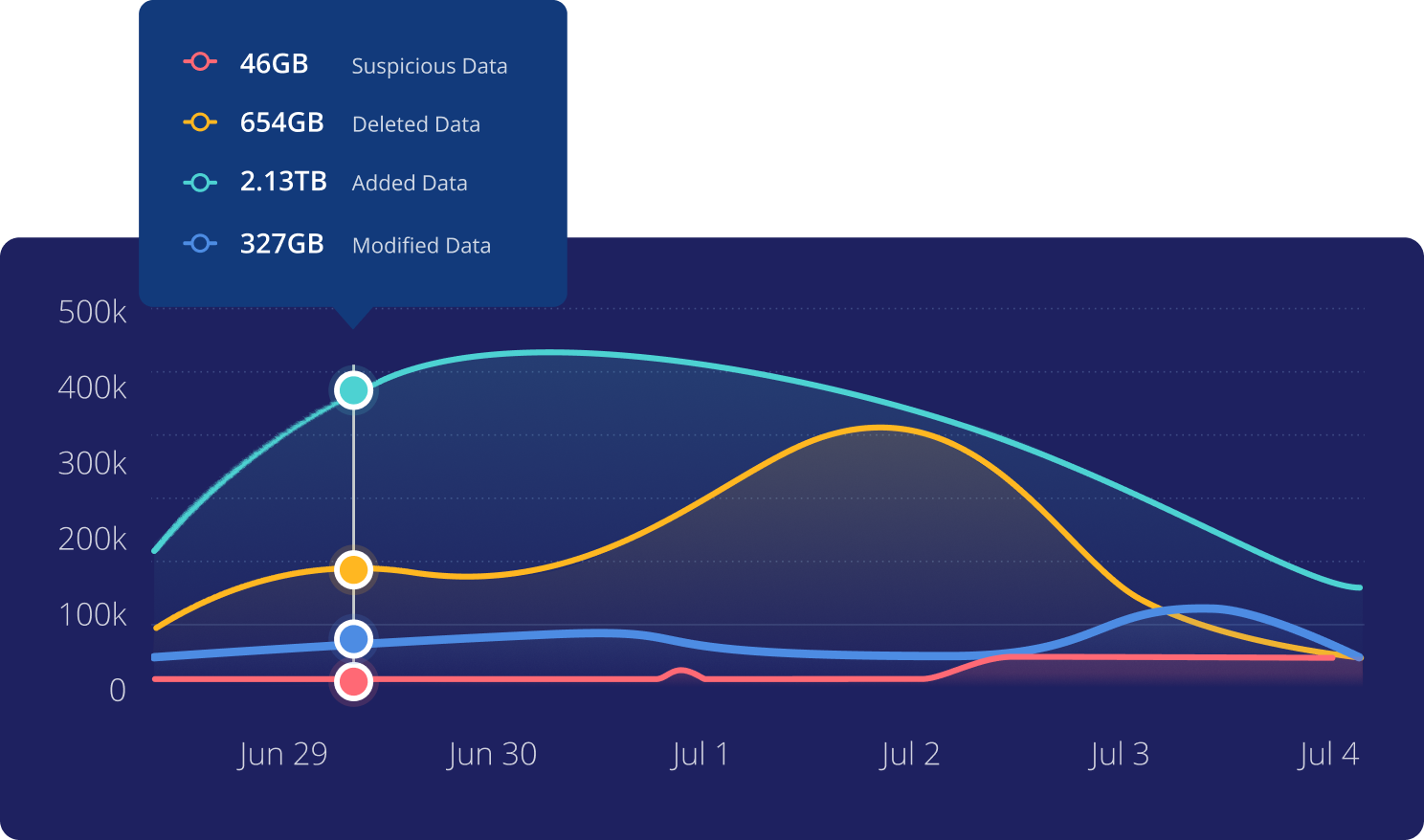 Data Security Posture
Proactively reduce data exposure risk
Identify and monitor sensitive data exposure and use intelligent risk insights to maximize data security posture.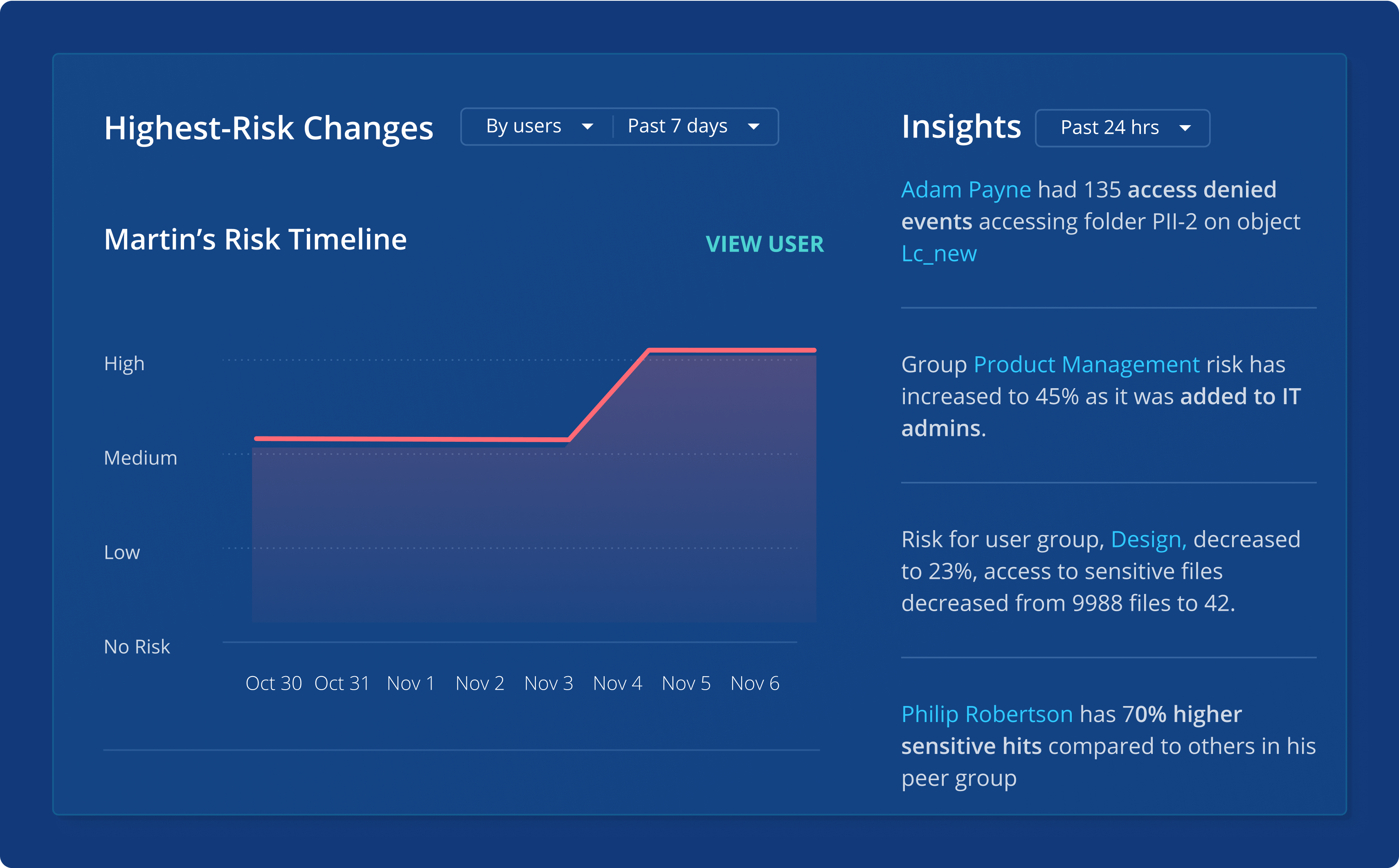 Cyber Recovery
Restore business operations faster
Improve cyber readiness by easily testing and orchestrating recovery workflows while reducing the risk of reinfection.
We play nice with all your data sources
We have a fully extensible, API-first platform with pre-built integrations across many enterprise, cloud, and SaaS applications.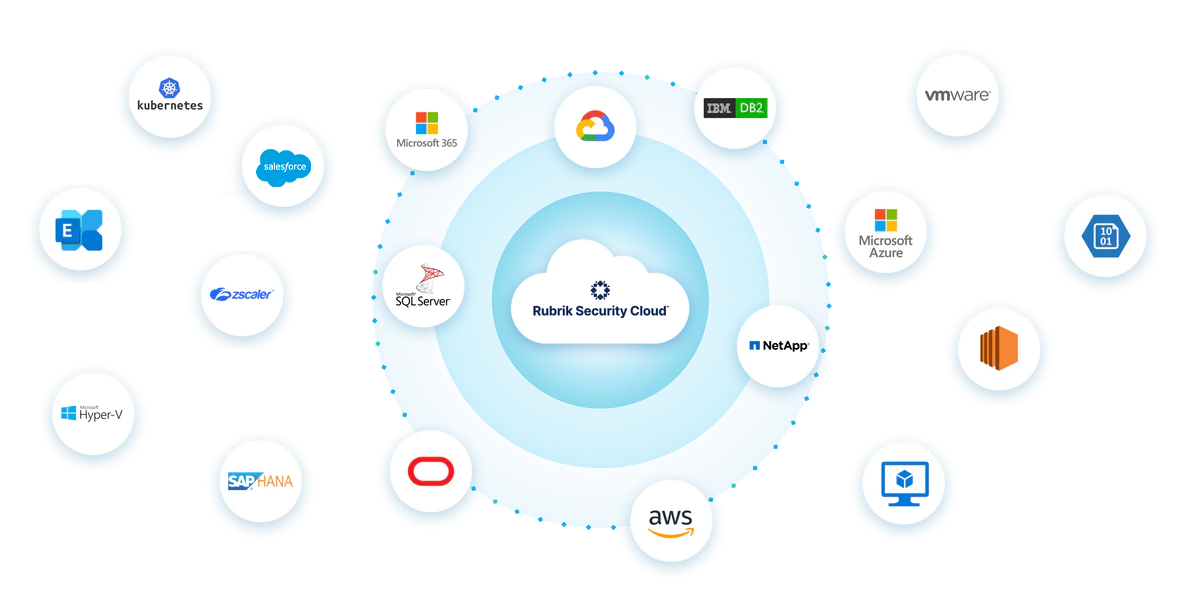 Ready to get started?
Get a personalized demo of the Rubrik Zero Trust Data Security platform.