We're definitely believers in the phrase "all work and no play makes Jack a dull boy." If you look at that from an IT industry perspective, it's hard to imagine a larger cultural Force when it comes to "acceptable toys for adults" than Star Wars. (Don't worry, Star Trek fans – we know you're out there too!)
As you can tell from our latest Backup Wars campaign, we're putting our money where our mouth is: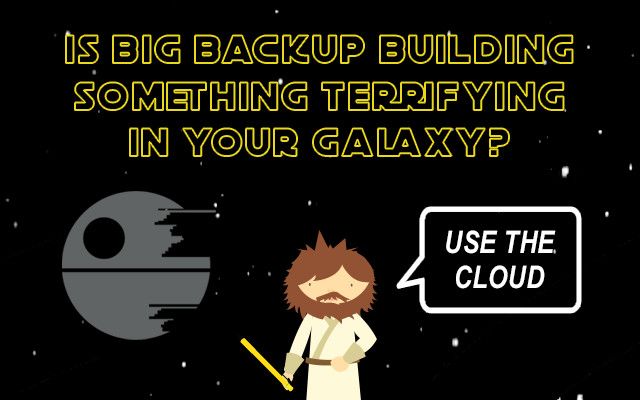 Just for signing up, you'll get a bunch of free stuff – details at the link below.
Join the Rubrik Alliance, get your Backup Wars kit. And make sure to check out the fun new Backup Wars video.
But wait, it gets better. Have you ever imagined the magic of truly using the Force? Moving your hands and controlling things through the sheer power of your mind? Finding the Dark Side and embracing it for all its beauty and…mwu-ha-ha-ha….
Sorry, I got a bit carried away there. But there was a point. If you tweet a Star Wars inspired photo or video and tag @RubrikInc + #backupwars, you'll be entered to win a Sphero BB-8. Control a droid with the motion of your hands…well, your hands while using your cell phone. There just might be a reason that Gizmodo called it the "Coolest Star Wars Toy Ever."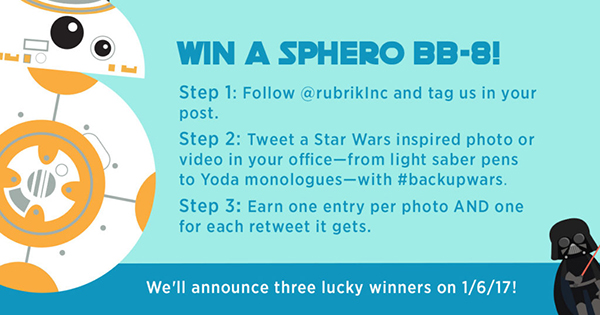 Need some ideas? Here's one to start…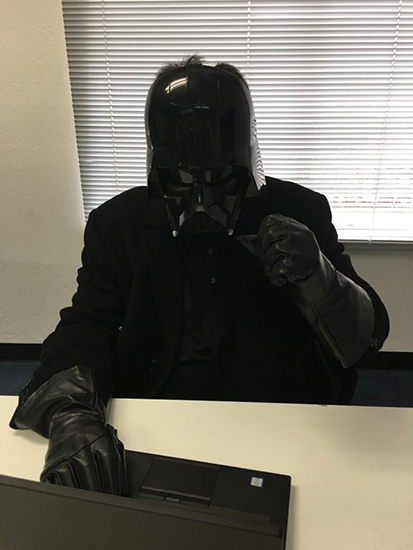 You might not even need any props – remember Star Wars Kid? (We applaud his audacity.) Have a favortie Yoda phrase and want to record it? Know someone who looks like Hans Solo and will do a cameo?
We're looking forward to seeing what you come up with!