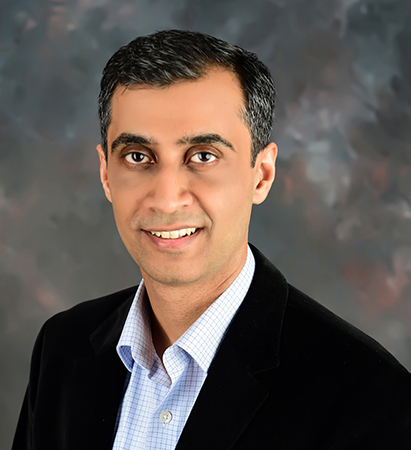 Ashish Gupta recently joined Rubrik as VP of Engineering, India to spearhead a team in Bangalore. With 20 years of experience in technology, including his previous position as VP of Engineering at Flipkart, he is well-versed in driving rapid revenue and team growth. I had the chance to chat with Ashish about recruiting world-class talent and building a strong engineering culture.

What is your philosophy on building new teams and recruiting top talent?
I believe in the power of small, two-pizza teams in which every individual has ownership of large product problems with significant impact. There are 3 core parts of this strategy:
World-class talent: Hiring top talent refers to skill, as well as the intellectual capacity and courage to go up against tough unsolved problems.
Mentorship: Build a pool of senior engineers who have deep experience in solving product problems from scratch and building large-scale, distributed systems. Put one senior engineer in every team to mentor teammates.
Large, challenging problems: Identify raw problems at the product problem-statement level that engineers would love to solve.
Pairing talent with problems, and giving your people the autonomy and confidence to execute, achieves the best results. This creates a virtuous cycle of world-class talent solving challenging problems, which in turn attracts more high-caliber folks. Rubrik has created this cycle in Silicon Valley, and we aim to replicate the same success here in India.
What is the goal of the Rubrik Bangalore R&D Center?
The Bangalore office will be a hub for innovation and strategic product development. We will leverage one of the best talent pools in the world to solve product problems from scratch. We also aim to achieve faster time-to-market by completing our product portfolio.
What are some of the most interesting problems that the office will be solving?
We will solve some of Rubrik's most challenging problems in a grounds-up and independent manner. A few enterprise product problems that we'll focus on, in part or in whole, from India are:
Cloud Protection: Enterprises may have their applications spread across multiple public clouds such as AWS and Azure. How do you seamlessly protect and/or move applications and their data across these clouds?
Disaster Recovery: Enterprise services can have complex dependencies. In the event of a disaster, these services must be brought up in the correct order on the secondary site. How do you bring Rubrik's policy-based simplicity to orchestrate the recovery of these interdependent services?
Predictive Failure Detection: Our customer base is scaling rapidly. State-of-the-art customer service today is a proactive support model. Rubrik already collects lots of metrics and logs from our systems and partner systems (e.g. vCenter, AWS). How do you apply machine learning techniques to predict and take proactive action for failures encountered in the field?
Why did you decide to leave a well-established company for a U.S.-based startup?
Flipkart was an exhilarating ride. I founded the Retail Technology Group and helped drive annual revenue up from $50M to $1B in 5 years. My team replaced manual processes with scale-out, predictive model-based decision systems that supported 70% of the company's revenue.
When you see a business grow 20X and are responsible for creating the technology that sustains that growth, it challenges you like nothing else. That kind of challenge brings so much learning and maturity.
Arvind Jain and I go back 24 years to when we were batchmates at IIT-Delhi. I have always held him in high regard, not only as an engineer, but also as a person. Last December, after many years, Arvind and I reconnected. I discovered the vast potential of opportunity at Rubrik, and he saw that I had built high-caliber startup engineering teams in the tough job markets of India. It turned out to be a great fit and a win-win for both sides.
Why did you join Rubrik?
Rubrik has experienced substantial growth since its inception and has enormous opportunity. I'm excited to be part of a hyper-growth company that aligns with my vision and has the audacity to challenge established norms.
The quality of the team and the technology-led disruption in the marketplace are the reason this kind of growth is possible. This is what drew me to Flipkart, and it's why I'm excited to join Rubrik.
What attributes do you look for in engineering candidates?
The core skill we look for is top-of-the-line problem solving, but it goes quite a bit beyond that. A good fit will also have a naturally entrepreneurial mindset. They are relentless learners who love to go deep and will do whatever it takes to solve a problem – whether it's a small code bug or a large system design problem.
Once you have a critical mass of such people, and you keep the bar high for both technical and non-technical skills, it becomes a culture. Each team member contributes to this culture in a unique way.
What are you passionate about outside of work?
I am very passionate about music. My wife and I both sing. In the Bay Area, we were part of a pop band singing live Bollywood songs and raised thousands of dollars in our charity concerts.
When we got engaged, we even recorded an album of our favorite Bollywood songs. Looking back, I think it was one of the most romantic experiences—crooning my favorite love songs to my then fiancée in a recording studio.
If you share Ashish's excitement for working with a world-class team on challenging problems, join us. Check out our current openings.