What seemed like a good match back then, looks like a great match one year later. Last week marked the one-year anniversary of Rubrik's first acquisition and the day that Datos IO joined the Rubrik family. I want to use this occasion to share a few things that I've learned along the way and what it's like when "a startup meets startup." It all began with a conversation between Bipul Sinha, Rubrik's co-founder and CEO, and I about 18 months ago. Fast-forward to today, and that conversation seems like yesterday. The V in RIVET (the acronym for our company values) is velocity, and it's this velocity across all functions that made one year fast-forward like one day.
What made the Rubrik acquisition of Datos IO a success revolves around the absorptive capacity concept, or the "ability to recognize the value of new information, assimilate it, and apply it to commercial ends." First, Rubrik understood the emerging and fast-growing NoSQL and Big Data market and had an appetite for acquiring purpose-built products that help expand Cloud Data Management offerings. Next, both companies grasped the need to integrate without disrupting—avoiding a costly mistake that often occurs when two startups join forces. Finally, we kickstarted with, and continue to pursue, a balance between the technical integration and the business integration with a singular focus on driving new business. Our 3.0 product release was pivotal to keeping the team together, maintaining product and GTM focus, and demonstrating to the broader Rubrik team that we shared the same aggressive chops.
That's not to say there weren't a few organizational challenges, as well as some personal challenges, along the way. We had to quickly scale to the massively expanded opportunity Rubrik presented us or risk becoming irrelevant in a larger organization. Educating the then 800+ employees on the NoSQL opportunity, keeping the product and engineering teams together, scaling the sales and marketing effort, and developing a blueprint for a successful acquisition were on our collective shoulders. The NoSQL data management space is emerging and requires more technical knowledge to connect with the "buyer," so we learned to adapt our approach to this reality.
On a more personal level, I'll share some advice to my fellow entrepreneurs who may travel the same road. As founders, we need to leave our ego at the door. Your role will quickly change from Founder/CEO to guaranteeing the success of the parent organization. Spend time ensuring your extended teams understands the rationale for the acquisition and keep them onboard. Increase the cadence of communications. Roll up your sleeves and make sure you and the parent organization work towards defining tangible goals and then work as one team into a smooth integration. It sounds basic, but my advice to any leader whose company has been acquired is to stay humble, step up your communications (which includes listening, not just talking), make time to build relationships, and remain focused on the mission. I'll be the first to admit that feedback is hard to handle, but always remember that it only makes you stronger and a better leader. So, listen, reflect, and adapt – all while staying true to who you are as a person.
Rubrik is disrupting the status quo in the data management industry, and we at Datos IO were capturing the market for a next-generation of databases. It's uncanny how closely our respective visions were aligned. The pull of the Rubrik brand, the instant worldwide reach, and the well-run Rubrik sales engine were like suddenly handing us an infrastructure that would have taken us years to build. We were suddenly able to put our products in front of some of the world's largest organizations in the world!
As we further integrate Datos IO into the broader Rubrik portfolio, it's appropriate that we leave behind the name of the company I founded. That's why I'm thrilled to welcome the new name of our NoSQL data management platform: Rubrik Mosaic!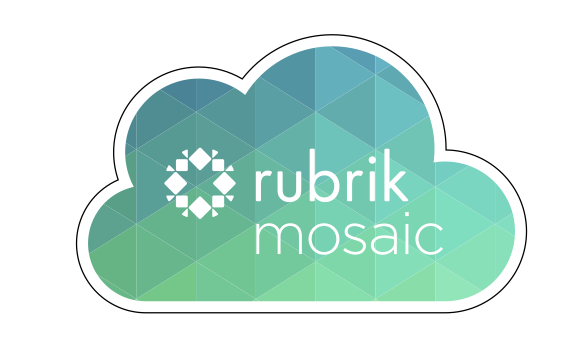 One year post-acquisition, it has been a truly gratifying experience to work with everyone at Rubrik and to bring Datos IO mainstream. For founders like myself, the most humbling feeling is when you see that the world's leading organizations have a massive hunger to adopt and find value from the products you and your teams have built. My deepest thanks to the Datos IO teams who stepped up to advance our product and train/align with worldwide Rubrik teams across business functions–all while staying focused on the world's leading NoSQL data management product, Rubrik Mosaic!
Interested in joining our world-class team? Check out our current career openings. Go Rubrik!