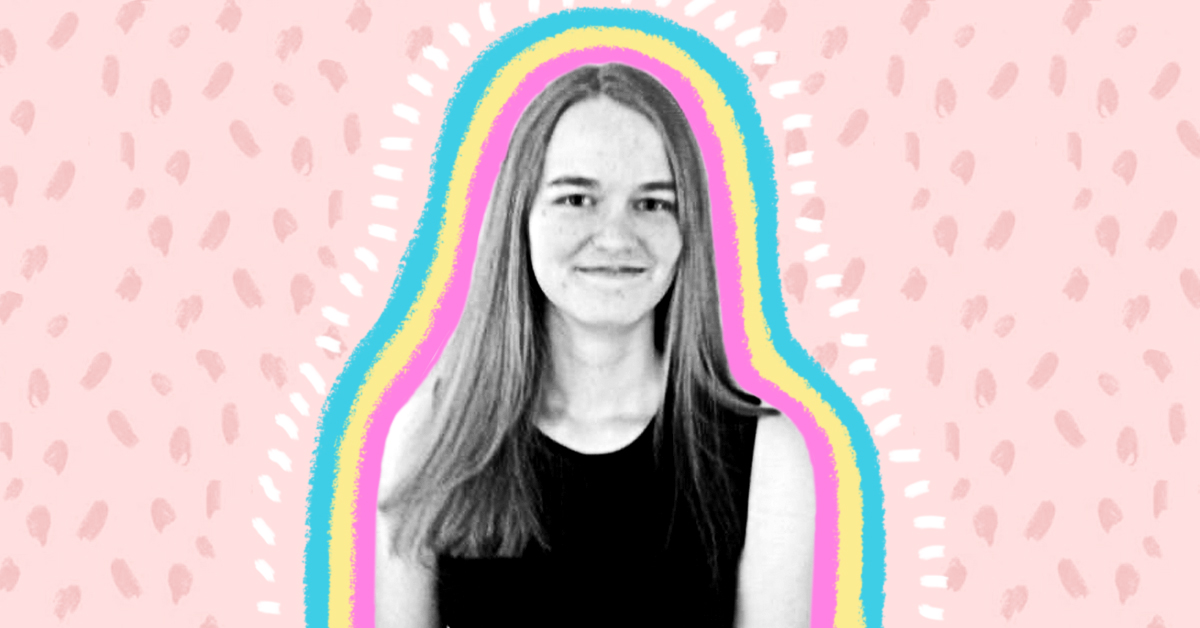 Patricia Beekman interned at Rubrik in the summer of 2018 before joining as a full-time Software Engineer after graduating from Caltech in 2019. Since starting her career at Rubrik, she has not only grown her technical skills but is also involved as a core member of employee communities like Women@Rubrik-Engineering and the intern & recent grads community. Patricia is always the first one to volunteer for a project and has an infectious can-do attitude, making her an invaluable Rubrikan.
Q: In addition to completing an internship at Rubrik, you've also interned at a couple of big companies like IBM and Facebook. Why did you ultimately decide to join Rubrik after college?
A: During my time as an intern at Rubrik, I found the work especially impactful and engaging. At larger companies, I felt like I was "trimming the toenails of a giant", in that my projects were out-of-the-way, and it was hard to see the overall picture or have an effect. Then at Rubrik, I got to work on a very small but critical team, so I was able to immediately start working on a key area of the product and delivering big changes.
I also really clicked with the culture and values at Rubrik. People at Rubrik are very used to depending on one another to deliver things quickly, and that translates into a very open, friendly, and collaborative environment where everybody feels approachable. We also engage constantly in communication with leadership and other teams about priorities, immediate objectives, and high-level goals, which has been very empowering and educational. Thanks to the company-wide commitment to openness and transparency, this aspect of Rubrik has held up extremely well even as we've grown over the past few years.
Q: You were in a robotics club in high school and are now mentoring an all-girls high school FIRST Robotics Competition team. What advice would you give to students who are starting to figure out what career path they want to take, particularly in STEM?
A: Don't be afraid of getting into a field that is new to you. I had a lot of reservations about computer science initially; I hadn't been able to get started until high school, and all those stereotypes about great coders "writing their first app at age 4" had me convinced I was already behind the pack. But when I got into the CS program at Caltech, I found that around half of my classmates had never coded before, and by the time we had all graduated, there was no real difference in ability between the folks who grew up immersed in tech and those who hadn't.
Q: What has been the most fulfilling thing you've done at Rubrik?
A: My most fulfilling project was probably the first project I worked on as an intern: I developed a generic framework for parallelizing Rubrik's workloads across multiple hardware nodes. I got to work through a lot of fun distributed scheduling logic, and I even got a patent out of it!
The end result created huge performance improvements in our product, which ended up being a headlining feature of the 5.2 release. Seeing my work have such a big impact for other teams at Rubrik and our customers has been incredibly rewarding.
Q: What do you want to accomplish in the next year and beyond?
A: I've become something of an expert at debugging and coming up with solutions for known and well-defined problems, but now I'm at a point in my career where it makes more sense to drive complicated and broad initiatives from the ground up. So now I'm leading projects involving coordinating between different areas of the company (support, engineering teams across all levels of the tech stack) to figure out how to make my team's area of the product not just reliable, but adaptive and intelligent. It's been great having so many interesting projects to tackle at Rubrik, and my team has been very supportive in encouraging my growth.
Rapid-fire Questions
Q: First job?
A: One of my first jobs was interning at IBM; I had gotten involved in competitive robotics during high school, and one day my coach pulled me aside and asked "Do you want a job? Because I want you to apply with my team at IBM." Her willingness to advocate for me taught me a lot about the value of great mentorship.
Q: Favorite hobby?
A: Board-gaming! Every week I meet up virtually with friends from college and we play random table-top games.
Q: Hidden talent?
A: I have a knack for getting along with other people's pets (because I spoil them rotten).
Q: Favorite movie?

A: Hot Fuzz. I've watched it over 10 times now. It's hilarious and super campy, and the movie is chock-full of brilliant little details, in-jokes, and callbacks that make every viewing better than the last.
Interested in joining the Rubrik engineering team? Check out our open positions and help the world's enterprises secure and protect their data with the Zero Trust Data Security Company™.