February was Black History Month and Rubrik truly enjoyed celebrating this time with guest speakers, fun virtual events, by sharing our favorite Black-owned businesses in our employee community, Black and African American Professionals (BAAPs). Celebrating and supporting the Black community extends far beyond Black History Month; it's a year around effort for us, which is why we partner with and continue to shine a light on organizations like Us In Technology, that work to elevate the Black community all year-long.
This Black History Month, we want to shine a light on one of Rubrik's strategic partners, Us in Technology (UIT). Kendrick Trotter is the CEO and Founder of Us in Technology, an organization aimed at bridging the gap between technology companies and qualified, underrepresented talent through fostering a virtual community, job placement, mentoring, and training platform. The Rubrik Beyond Work (RBW) Springboard Apprenticeship Program recently partnered with UIT to help underrepresented talent break into IT careers resulting in 70% of Springboard's 2023 cohort being UIT community members.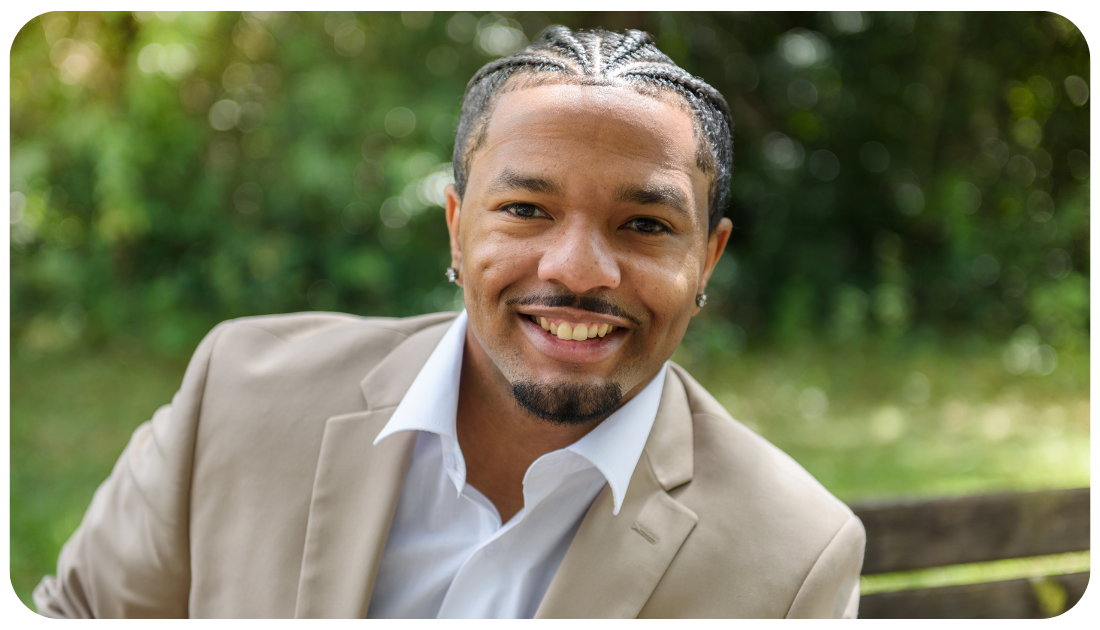 Kendrick Trotter, CEO & Founder of Us in Technology

Kendrick was successfully recruited into the tech industry in 2017 while moonlighting as an Uber driver. Trotter picked up a successful tech executive, and the pair struck up a conversation about his career path that changed his professional trajectory and his life mission: to give others the same opportunities he'd been given to succeed in one of the world's most sought-after career fields. After that conversation, Trotter went on to work as an award-winning sales manager within the cybersecurity industry before launching UIT in 2019.
Today, Us in Technology is on a mission to help diversify Silicon Valley and beyond by educating and placing minorities and historically excluded individuals in sales, marketing, coding, engineering, and revenue roles with top Tech companies committed to attracting, retaining, and developing them.
In just four years Us in Technology has created a community of more than 13,000 people and is proud to share that we have created more than $30M in annualized salaries for people of underrepresented ethnicities, women, members of the LGBTQIA+ community, and military veterans.
We asked Kendrick what companies can do to support Black people looking to get into tech careers?
The answer is simple: hire and retain more Black people and people of underrepresented ethnicities. The tech industry is one of the highest-paid industries in the United States, yet the proportion of Black professionals in technical roles at large tech companies increased just 1% between 2014 and 2021 according to a report from The Kapor Center and the NAACP. This opportunity isn't only valuable to the people but also to the organizations that choose to hire these determined professionals.
Research now proves that companies with diverse workforces produce 19% more revenue than teams that lack diversity, experience 40% less turnover, and are more attractive to 67% of job seekers when considering offers. All in all, when companies commit to hiring a more diverse workforce, everyone wins.
Be intentional about your recruiting efforts and where you source talent by partnering with organizations like UIT, and commit to training and developing diverse talent as you would anyone else to equip them to do the job well.
Kendrick, you described a pivotal moment in your life when you met the tech executive in your uber; what does this next level of support look like to get you and Us in Tech closer to your mission?
Us in Technology is on a mission to diversify the tech industry, and in order to accomplish that goal, we are always looking to partner with intentional SaaS companies committed to hiring and developing underrepresented talent. We are also seeking active introductions to mission-driven Venture Capital firms focused on the Future of Work or Social Impact space.
I also challenge everyone who has been afforded the opportunity to have a career in tech to do what that executive did for me and share the opportunity with underrepresented talent, be an olive branch, and let people know about organizations like Us in Tech that exist to get them qualified and thriving in tech careers.
The future of tech is brighter when equity is prioritized
If you're interested in learning more about partnering with Us in Technology to support your diversity hiring efforts, contact: Kendrick Trotter at Kendrick@usintechnology.com and visit their website here.
If your organization would like to partner with Rubrik Beyond Work Springboard Program to lend your time and expertise to educate budding talent through our apprenticeship program, please reach out to DEI@rubrik.com to learn more about hosting a 2024 cohort.