Today we are excited to share that Rubrik has entered into an agreement to acquire Laminar, the leader in Data Security Posture Management (DSPM), to realize a common vision to secure the world's data. The combination will create the industry's first offering to combine cyber recovery and cyber posture and deliver complete cyber resilience across enterprise, cloud, and SaaS.
Cyber Recovery + Cyber Posture = Complete Cyber Resilience
Data is the most critical asset of every organization and securing this data as it rapidly grows across enterprise, cloud, and SaaS is one of the most significant challenges facing IT and Security teams today. Data is now the primary target of cyberattackers with 59% of organizations reporting a data breach in 2022.
Traditional approaches to security are insufficient to prevent today's modern threat actors. Infrastructure security focuses on keeping attackers out. Despite billions of dollars spent, attackers are still getting through to the data. This requires a new approach to cyber resilience: cyber recovery and cyber posture.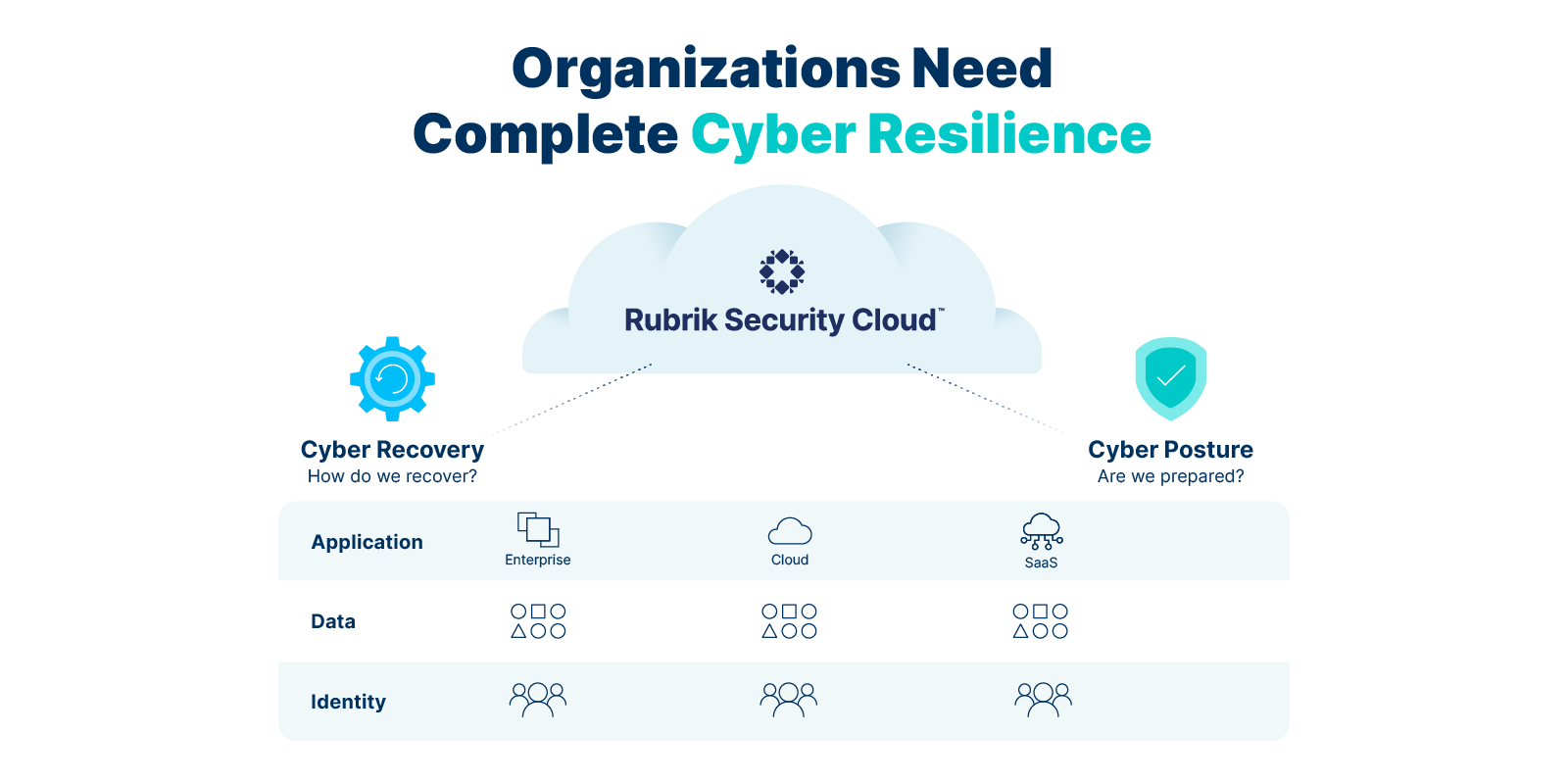 Cyber Recovery focuses on making sure data is readily available and quickly recoverable in the event of an attack. Rubrik helps customers protect data from being compromised with immutable, air-gapped backups. During a cyberattack, customers can pinpoint the time and scope of the attack, identify whether sensitive data was potentially exposed, and quickly understand what data to recover to prevent reinfection.
Cyber posture is about proactive preparedness. Has an organization done everything possible to prepare for a cyber attack such that when an attacker strikes, one can identify the footprints of the attacker early, limit the scope of the attack, and halt the attacker before they delete or exfiltrate sensitive data or take other destructive actions. Cyber posture provides complete visibility into sensitive data, who has access to that data, and how it's been used. These capabilities form the basis of a data risk assessment (DRA) to evaluate the implementation of data security governance (DSG) policies.
Why Laminar?
As we talked with customers about their needs for cyber posture in the cloud, we saw an opportunity to accelerate our product offerings by acquiring a leading DSPM product. We looked at dozens of DSPM platform. Laminar shone bright as the leader because of the scalability of its architecture, consumer-grade customer experience, comprehensive product capabilities and deep understanding of data security challenges in the cloud. We spent hundreds of hours with co-founders Amit and Oran - dedicated, driven, and humble entrepreneurs - who share our vision for securing data no matter where it lives.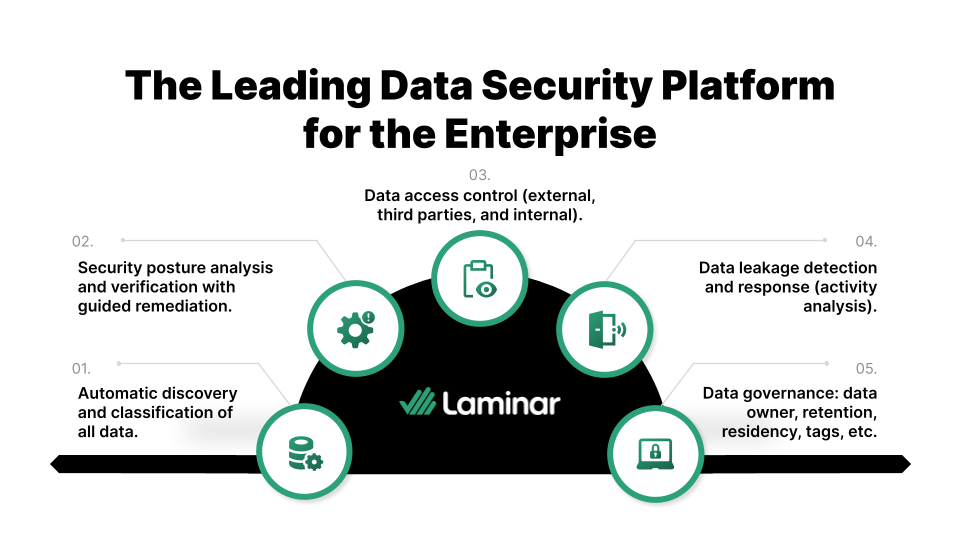 I'm incredibly energized by what this means for our customers, partners and employees. For Rubrik, as the leader in enterprise data security, Laminar's vision and product portfolio is a logical extension into the cloud that will allow us to bring visibility into cloud data that security organizations have traditionally lacked. This unified solution will be the first in the industry to enable complete cyber resilience by combining cyber posture and cyber recovery into one offering, across enterprise, SaaS and hybrid multi-cloud environments.
If you're interested in learning more about data security, DSPM, Laminar, and our vision for the unified solution, I invite you to attend the upcoming Data Security Summit.