BCDR Overview eBook
From knowing the threats and gathering the evidence to figuring out what needs to be done, this ebook takes you through what to think about with BCDR and plots a step-by-step path to move you forward.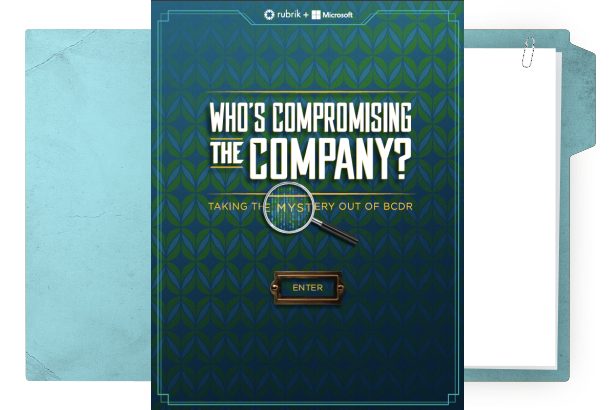 PROBING DEEPER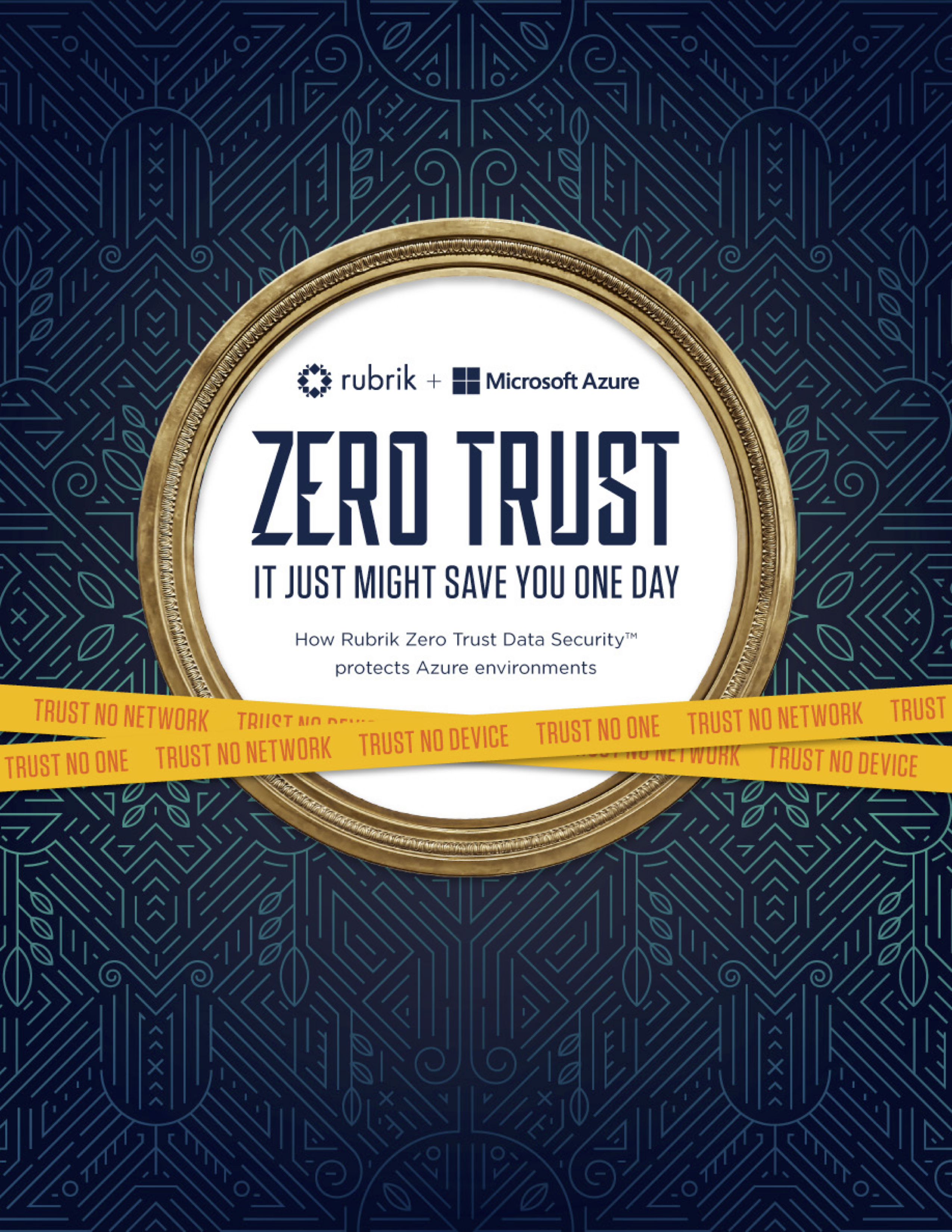 Zero Trust eBook
Who – and what – can you trust? This ebook explains what Zero Trust means and why you need to look for it.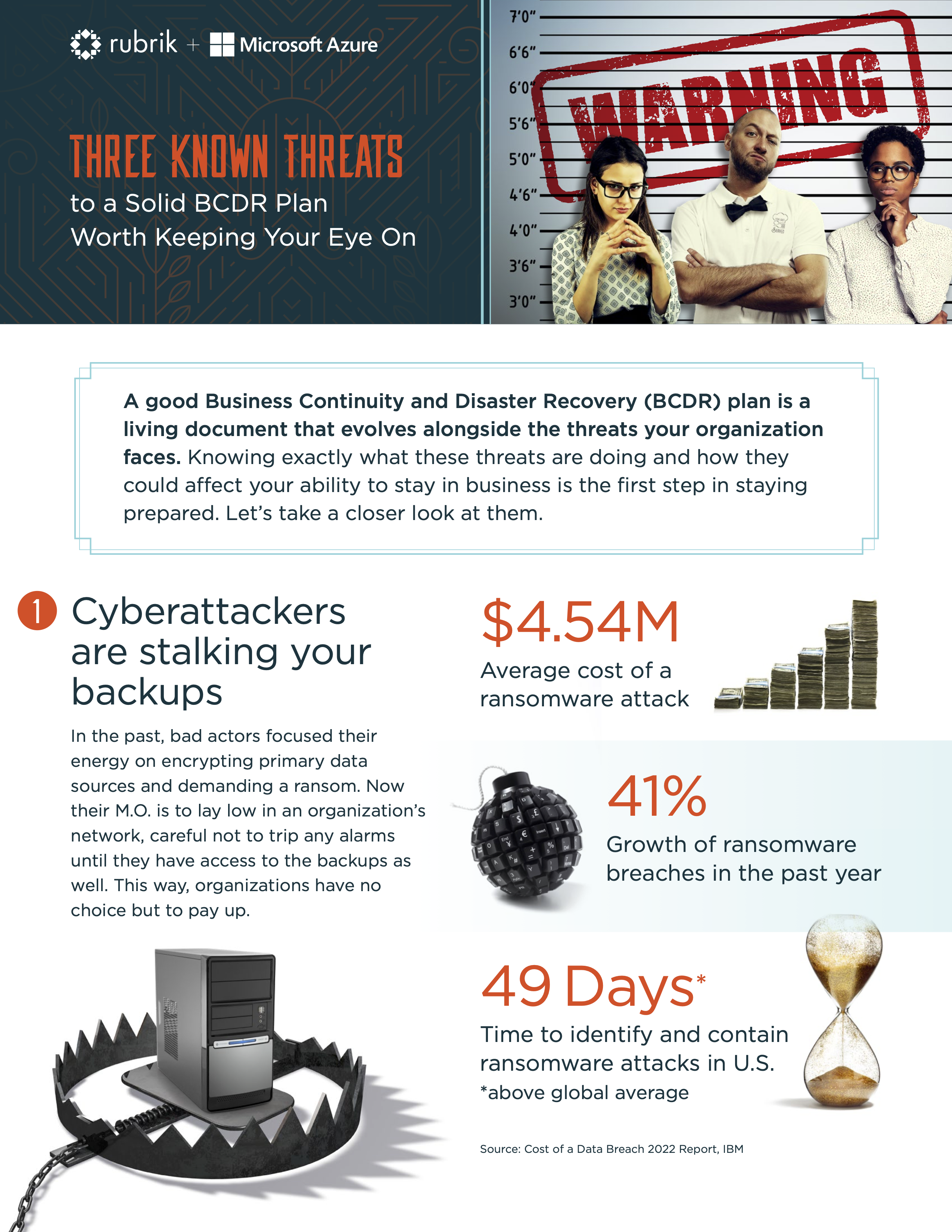 Three Known Threats
When developing a BCDR plan, there are key bits of information to pay attention to. This 2-page PDF lays them out for you.
CLOSED CASES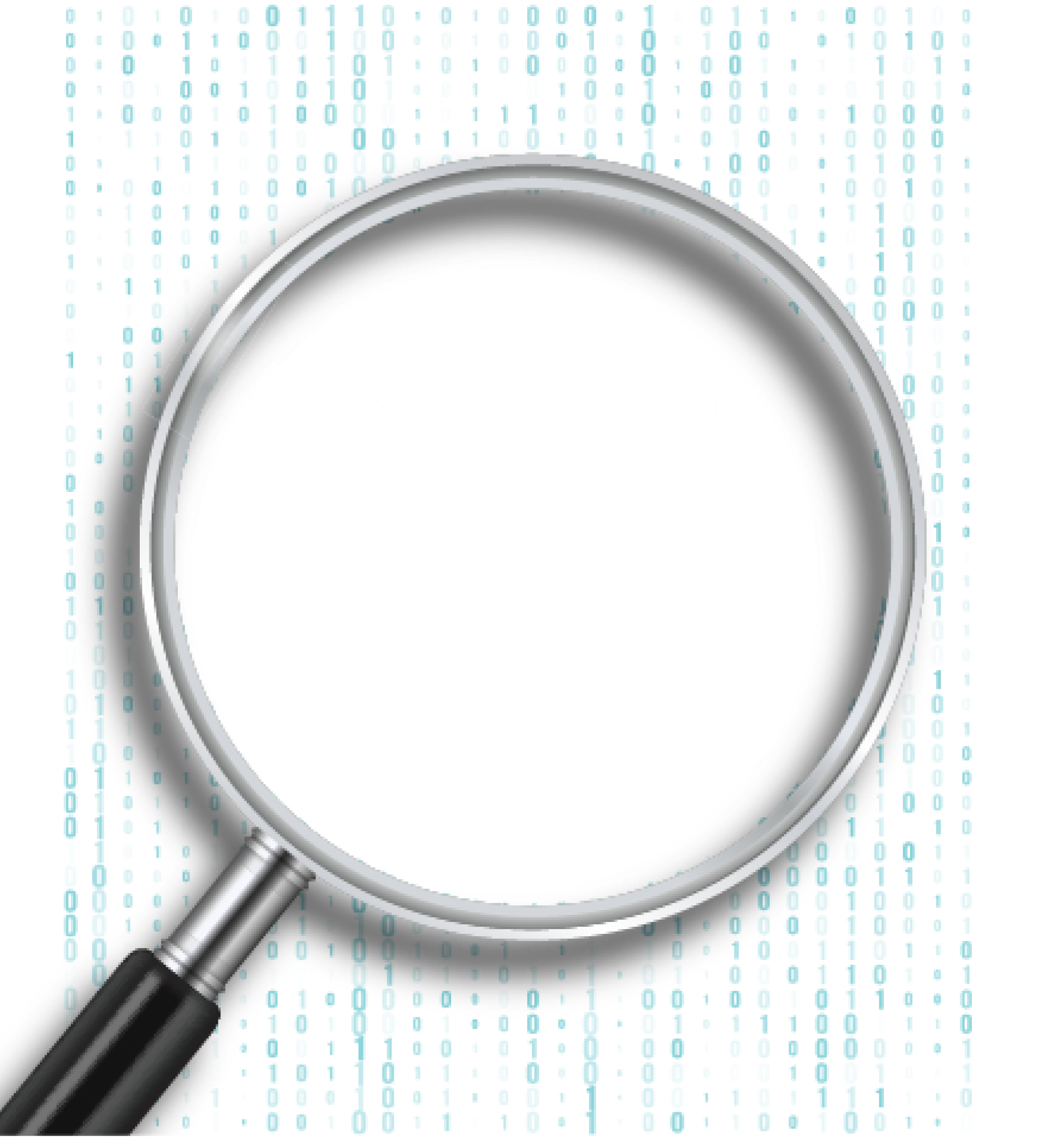 OUR PARTNERSHIP

As the number one partner to Microsoft, Rubrik has pioneered cutting-edge technology built on Zero Trust principles that secures the entire data lifecycle. As one of the most trusted brands in the world, Microsoft brings reliable, complementary technology that works on proven platforms.

Together, we deliver an integrated BCDR solution that stands up to modern cyber threats. Our custom, scalable solution ensures you retain control of your data, wherever it lives. It's the solid foundation you need to build strong organizational security, stay poised for a rapid recovery, and quickly return to business as usual.